Lecturer
Environmental and Animal Sciences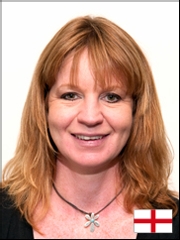 Qualifications
NatCertCompReg, NZIACO Human Behaviour, Taupo, CertAnimalCare
Professional memberships
Association of Pet Dog Trainers . New Zealand.

Profile
Melika has been a Lecturer in Canine Behaviour and Training at Unitec for the past nine years. She has owned and managed Pawsitive Steps Dog Training for ten years, resolving dog training and behavioural problems throughout the greater Auckland area to the complete satisfaction of the dogs' owners.
Melika has also been a Tutor on the Adult Education programme at Rutherford College evening classes since 2007, teaching Canine Obedience and Handling.
She has also worked as an Animal Control and Welfare Officer in Auckland City, North Shore and Waitakere City for a total of eight years.