Publicity & Events Coordinator
School of Creative Industries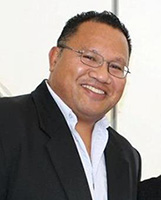 Profile
Peter Rees is responsible for all marketing and publicity for the Department of Performing and Screen Arts. He is also in charge of Box Office and Front of House operations for all PASA shows and events and is an important conduit for the department with the community, performing and screen arts industries, schools and its alumni base.

Peter has an extensive background in media, communications and event management with over 17 years experience. He is the former editor of the Qantas Award winning magazine & website SPASIFIK and former media manager of world soccer governing body FIFA's Oceania Football Confederation.

Peter is a graduate of Victoria University in Wellington with a bachelor's degree in Sociology.