Senior Lecturer
Architecture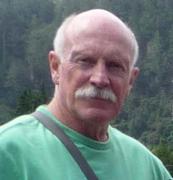 Qualifications
MArch, BArch
Profile
Graeme McConchie has over 40 years' experience in architectural practice and education, assisting in the writing of Unitec's architecture programme introduced in 1994 and its subsequent development, and occupying various academic leadership roles. He is currently involved in teaching design studio, architectural history and building conservation, and in the supervision of Master of Architecture (Prof.) students. Research interests include the radical adaptive reuse of existing buildings.
Graduate supervision of completed theses/dissertations
(as Principal or Associate supervisor)
Smith, Hannah (2017). Sound of silence. How can an architectural proposition enhance and promote ecological conservation, while facilitating an educated interaction between wildlife and humans?
Rodrigues, Neil Craig (2016). Blurring the lines [:How can blurring the lines between theatre and performance create an alternative multipurpose performance space(s) which revitalises dormant urban spaces within the Aotea Quarter?]
Low, Geoff (2016). A new international cruise ship terminal for Wynyard Wharf
Keegan, Rory David Nunweek (2016). Water reigns : an urban storm water treatment facility for Auckland City that educates the public about the issues surrounding the supply of clean water
Riley, Alexandra (2016). Mind mine : a memorial for Pike River Mine
De Lara, Pristine Angel Punzalan (2016). Barangay Hall : vernacular identity in post-disaster community rebuilding
Gruber, K. (2015). Solitude in the city : the open cloister
Candy, Jordyn (2015). The vertical village : reinterpretation of the housing paradigm for the ageing population
Hendriks, Chanel (2015). Beyond the red fence
Batts, William (2015). A place to meet : a response to the rise of the 'modern warehouse church'
Bulkeley, Anna (2014). Critical placemaking : critical regionalism in an increasingly globalised world
Wyatt, Matthew (2014). Fluctuation space : how might a mega-event venue be programmed more intensively for long-term viability and social sustainability?
Hughes, Laura (2014). Breathing life back into the mundane : the adaptive reuse of Dunedin's industrial heritage
Myburg, John (2014). Mesoparasite : a symbiotic affair. Design strategies that explore the parasitic habitation of Auckland Harbour Bridge as a destination in its own right
Penno, Stuart (2014). Performative conservation : an exploration of the potentials of architecture for ecological conservation.
Sedon, Laura (2013). The wall, the joint, the window, stair and door
Singh, Pardeep (2013). Aotearoa Sikh architecture : a place for worship
Rean, Alexandra (2013). Pins and needles
Kumar, Ashneil (2013). Gateway : passenger experience and the airport terminal
Phillips, Maria Heather (2013). A prison reformed : how can a contemporary architectural intervention be sensitively integrated into a heritage building of heavy masonry construction in order to facilitate its successful reuse?
Edmonds, Matthew (2013). en.er.gize : adaptive reuse of an existing building
Del Monte, Maria Sheela (2013). Reviving intramuros 'The city within the walls' (Manila, Philippines) : conservation and adaptive reuse of San Ignacio Church to Museo de Intramuros
Newman, Neil (2013). Un-common boundaries : an architectural interface between experience & protection
Collins, Kathryn (2012). Provocative preservation
Wilson, Caitlin Mary (2012). Spiritual sanctuary : proposing a Catholic church in New Zealand in the post Vatican II era
Yang, Chen-yu (2012). HUB-210 : from destructor to generator
Chapman-Smith, Toby (2012). Touchless touch : an architectural research project exploring the human relationship to wilderness heritage of the Poor Knights Islands Marine and Land Reserve
Roome, Jason (2012). Back to basics : rethinking the motives behind Charismatic Church architecture
Lockie, Carley Maree (2012). Mt Rex: Hybrid-programming within an industrial terrain vague. A means towards the reinvigoration of a marginalised community.
Sampurno, Anindito Bayu (2012). "Organic" growth: The second transformation of Victoria Park Market in Freeman's Bay
Ransley, Nicola (2012). "Keep it Pumping" : breathing new life into redundant storage tanks
Penlington, Hannah (2010). Dirty laundry: The adaptive reuse of an existing building
Garratt, Lydia (2010). Christians in community
Balle, Brad (2010). Wasted opportunities: Developing resiliency in architecture through ecosystem biomimicry

Publications
Jadresin-Milic, R., & McConchie, G. (2017). Quoting Palladio. Gevork Hartoonian and John Ting, Quotation: What does history have in store for architecture today? Proceedings of the 34th Annual Conference of the Society of Architectural Historians, Australia and New Zealand.

Balle, B., and McConchie, G. (2010). Wasted Opportunities. Developing Resiliency in Architecture through Ecosystem Biomimicry. Murphy, C., Wake, S., Turner, D., McConchie, G., Rhodes, D. (Eds), On The Edge. Conference Proceedings. 44th Annual Conference of the Australian and New Zealand Architectural Science Association.

Murphy, C., Wake, S., Turner, D., McConchie, G., and Rhodes, D. (2010). On The Edge. Conference Proceedings - 44th Annual Conference of the Australian and New Zealand Architectural Science Association. Auckland, New Zealand, Unitec Institute of Technology.

McConchie, G. (1999). Sugar Town Utopia. In R. Blythe & R. Spense (Eds.), Thresholds (pp. 197-203). Launceston, Australia: Society of Architectural Historians of Australia and New Zealand (SAHANZ). Paper presented at the SAHANZ Conference, 1-4 October, Launceston, Hobart, Australia.
McConchie, G. (1998). A Review of History in Architectural Education 1942-1992. Unpublished Master of Architecture thesis, University of Auckland, Auckland.
McConchie, G. (1998). Under Reconstruction, History in Architectural Education 1930-1960 (pp. 239-244). Paper presented at the Conference of the Society of Architectural Historians of Australia and New Zealand, Melbourne.