Getting involved in clubs and sports at Unitec is a great way to make the most of student life.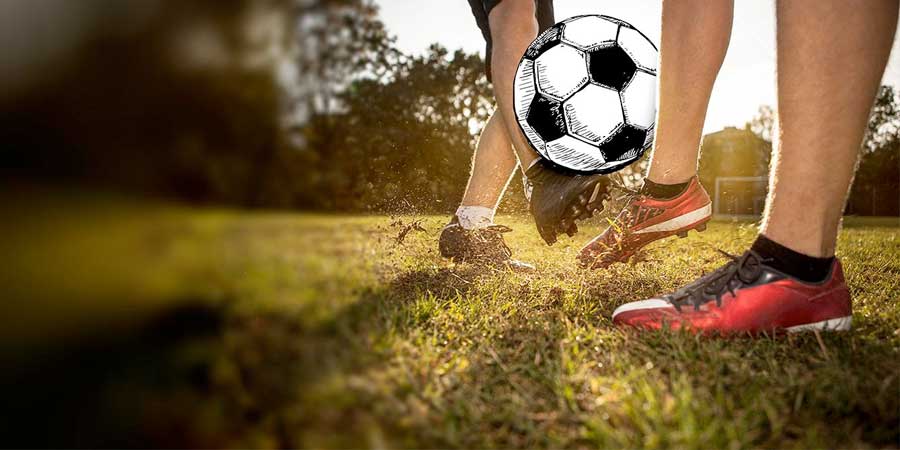 Clubs are a great way to meet new people and make the most out of your time at Unitec. Check out what is on offer below or have a chat with the team at Clubs and Sports sign up days during Orientation and join a club or two.
If you're thinking about creating your own club, running an event or activity, then check out our Clubs and Sports handbook and contact us for more information.
Contact
Sports Clubs
Badminton
Calling all badminton enthusiasts! Come and join us for a game! We hold weekly sessions in the Sports Centre during semester hours, which are open to anyone at Unitec. If you want to find out more or are interested in joining you can either contact the Clubs and Events Coordinator or Chris Xavier (Club Captain). You can follow Student Media on Facebook for session times or connect with the Badminton Facebook group.
Basketball
Competitive, social or just want to give basketball a go? Anyone at Unitec is welcome to join the basketball club! We hold weekly runs during semester hours at the Sports Centre. If you're interested in finding out more, be sure to contact our Clubs and Events Coordinator or follow Student Media on Facebook for run times.
Football
Looking to play football? All levels of skill are welcome to join the football club! We hold weekly sessions at our Sports Fields located at our Mt Albert Campus, so if you want to find out more contact the Clubs and Events Coordinator. You can follow Student Media on Facebook for session times or connect with the Football Facebook group.
Volleyball
Competitive, social or just want to give volleyball a go for the first time? Come and join us! Anyone wanting to give it a go at Unitec is welcome! We hold weekly sessions at the Sports Centre during semester hours. If you want to find out more or are interested in joining, contact the Clubs and Events Coordinator or follow Student Media on Facebook for session times.
Lifestyle and interests
Ally Network
The Ally Network is made up of diverse staff and students, working together to build a more inclusive environment for diverse sexualities and genders at Unitec. To be part of this movement email the Ally Network team.
Big Screen Film Club
Welcome to the Big Screen Film Club! - a group of sociable students on campus who like to watch all films from pop to cult and more. If you fancy watching a free film with free food then join our Facebook group or contact Zhengji for more information.
Connect and Grow
Connect & Grow is a business focussed networking hub to assist collaboration and growth in the fields you are passionate in. We'll be hosting a range of events onsite, offsite and online with guest speakers, and a range of giveaways, from I.T merchandise to event tickets and sponsored gear. If you're looking to join, or would like to know more, contact Mia Peseta.
Connect: Christians (TSCF)
The Student Christian Fellowship club are a group of Christian students who meet every Tuesday between 12pm and 2pm. Come along to the Chapel (Building 159, Mt Albert campus) for some fun times with fellow believers, as we read the bible and discuss various topics together. See you there! Visit our Facebook page for more details.
Eco-Reps
Eco-Reps are a group of staff and students who are interested in going Green at Unitec. We make a difference, lead by example, promote environmentally responsible fun on campus and help implement Unitec's Environmental Sustainability Strategy. Connect with Green My Unitec on Facebook for more information.
Experience NZ Programme
If you're an international student, get the experience of a lifetime with our Experience NZ Programme. Join us for action-packed, awe-inspiring cultural adventures! We'll take you off the beaten track to discover the real Aotearoa (New Zealand) at the cheapest price possible. Get ready to make some new, lifelong friends, try things you've never dreamed of, and create some unforgettable memories! For more information email the Experience NZ team.
ISACA Student Group (ISG)
Information Systems Audit and Control Association (ISACA) Student Groups (ISGs) encourages education beyond the classroom by allowing IT and computing students to connect with a supportive group of professionals, and to network with and learn from each other. You can learn more about ISACA here. For more information about joining ISG at Unitec, please visit our website or Facebook page.
Light and Salt Bible Club
We are a group of non-denominational Christian students who love to study the Bible. If you'd like to get to know God through the Bible, then please come along and join us. We'll be hosting a number of Bible seminars and study sessions, for more information contact Pauline Koraua. We look forward to you joining us.
Nerds United
Nerds United is the one stop nerd club for all sorts of old school gaming; tabletop RPGs, Card Games, Wargaming, board games and just about any other nerdy activity you want to play. To find out more jump into the Facebook group or email us!
Stands Up for Campus Safety (S.U.C.S)
The Stands Up for Campus Safety club is a student initiative which provides a team of Student Safety Support Advocates, across both campuses. Our advocates offer support to those students that are experiencing bullying, harassment, or any other issues that affect students studies while at Unitec. We're a diverse team with empathetic personalities, whose number one kaupapa is 'respect and confidentiality'. We'll walk alongside you on your journey and be the connector to the Student Support Services available to you. Connect with us on Facebook!
Student Media
Student Media is your space for the latest news, events, gossip, and achievements BY STUDENTS, FOR STUDENTS. We're always on the lookout for new writers, photographers and creatives to contribute to our online platforms and magazines. Get some creative work experience under your belt while you study. Email Student Media now!
Student Volunteer Board
The Student Volunteer Club provides students with volunteer opportunities all over Auckland. We're the liaison team between students and social organisations, providing a means of communication between you and these organisations who are looking for volunteers. If you're interested in volunteering or want to find a volunteer job, please email us.
Cultural Groups
Chinese Student Community (UCSC)
The Unitec Chinese Student Community operates with the support of the International Office. UCSC invites one and all to meet every two weeks in the Hub (B180, Mt Albert campus), with the purpose to serve and support students and create a link between your peers and the institution. For more information visit the community page on Facebook or Weibo.
INZEA United
INZEA United helps connect all Unitec students through Indian Culture with a focus on music, dance and adventure activities. We aim to make your experience an experience of a lifetime! "Changing a new experience into a great experience" is the motto of our club. For more information email Deepika or follow us on Instagram at inzea_united.
Mātātupu- Student Māori Association
Mātātupu aims to support Māori Students at Unitec through providing a safe environment where tikanga Māori is embraced and celebrated. We teach Māori practices to ensure rich Māori identity is developed and sustained through student engagement, experience and success. We hold meetings at Te Noho Kotahitanga Marae where students participate in Kapa Haka, sports, social events and more. Join us on Facebook to keep up to date or for more information contact Tamatea Mason or Mereana Kiore. Mauri Ora!
Samoan Student Association
This club is open for all students who are of Samoan heritage, as well as anyone from other ethnicities who are wanting to learn about the Samoan culture. The group is a network of like-minded students that can be used to help and support each other in their studies. For more information, or if you'd like to join, please contact Jackie Leavai.