Lecturer
Building Construction and Services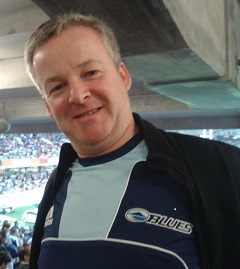 Profile
Qualified as an architect in N Ireland before working in practice for 4 years in Belfast. I then took up a post lecturing for the next 18 years before arriving at Unitec to work on courses in the Architectural Technology programme.
Interests include Architetcural history and design , music and my passion scuba diving .
Publications
McGarrigle, M. (2015). How do you like your BIM? Royal Institution of Chartered Surveyors COBRA-AUBEA Construction, Building and Real Estate Research Conference, Sydney, Australia.
http://hdl.handle.net/10652/3337
McGarrigle, M. (2014). Embedding Building Information Modelling into Construction Technology and Documentation courses A case study of the Unitec National Diploma Programmes. Auckland, ePress (Vol. 1).

McGarrigle, M. J. (2013). Embedding Building Information Modelling (BIM) into Construction Systems 1 and Other Modules of the Unitec National Diploma. In T. Yiu and V. Gonzalez (Eds), Proceedings of the 38th AUBEA Conference, Auckland, New Zealand.
http://hdl.handle.net/10652/2678