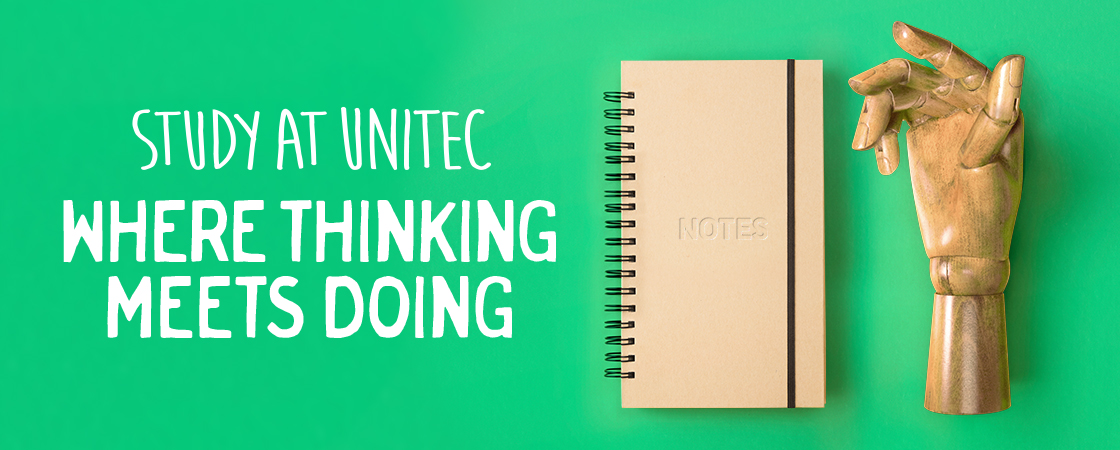 We know that employers want people who are doers just as much as thinkers. So if you want a career, your education must arm you with relevant hands-on skills.

Our Think.Do approach takes you out of the lecture theatre. We immerse you in the world that you want to work in. We make sure that when you graduate, you are clear about how your preferred industry works. You won't just leave with a piece of paper. You'll know how to use current technology, understand systems and processes and be ready to start making a valuable contribution in your workplace from day one.

How we make studying easy:
Need some flexibility?
Our semester two courses can work for you. So hold onto your day job - while you study for a better one.
Juggling study with little ones?
Our on-campus childcare facility is the perfect place for your little ones to learn and upskill - while you are too.
Haven't studied in a while?
If the thought of heading back to study is scary, we can help you start in the right place. Our Bridging Education courses are tailored to help you get to that next step.
Think study is too expensive?
With the new Fees-Free Tertiary Education Policy and our variety of scholarships and grants, there's never been a better time to start studying.
Want to fast-track your study?
Get credits for the life experience or study you already have.