At our core, teaching and learning are what Unitec is all about. It's vital that we do everything we can to ensure our students achieve their study goals, so research into the best ways to teach and help our students learn is integral to who we are.
New Technologies and new ideas mean this is a dynamic and constantly evolving field of study. Our lecturers at Unitec are determined to find the best way to ensure our graduates leave here with the skills they need to start their new lives.
Learning is a lifelong process; it's in our nature to keep striving to know more. With the pace at which new technologies and ideas emerge, the way in which we seek knowledge is constantly changing and the way in which we teach needs to evolve to keep up with this. From a toddler's first encounter with early childhood education through to educating the staff who run educational institutions, Unitec seeks to deliver the best in education research.
Projects and case studies
Whai Ake Mentoring programme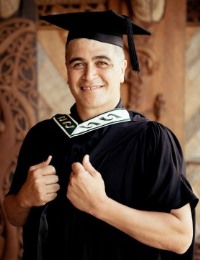 The Whai Ake i te Ara Tika mentoring programme at Unitec based around the tuakana-teina model of older and younger sibling mentorship, aims to provide a strong support system for Māori students to grow their leadership capability, increase first year completions, and increase Māori student retention in tertiary study. The programme offers a $2,000 scholarship for first year students who participate, and a 15 credit paper in Te Reo, plus on-going support, including a weekly Thursday night gathering at the Unitec Marae.
Find out more here.
Tablets in the classroom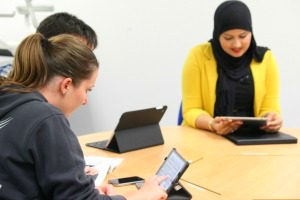 Using iPads in the classroom is becoming more commonplace, and it is compulsory for Unitec students studying the Bachelor of Business to have an iPad for their first year papers, starting with the 2014 intake. iPads allow to teach students how to solve business problems and use them in a business context. The main purpose of that is to provide the best possible solutions for learning in a more technology focused environment.
Find out more here.
Contact us
| | |
| --- | --- |
| Name | Linda Kestle, Associate Professor Construction |
| Phone | +64 9 815 4321 ext 7365 |
| Email | lkestle@unitec.ac.nz |