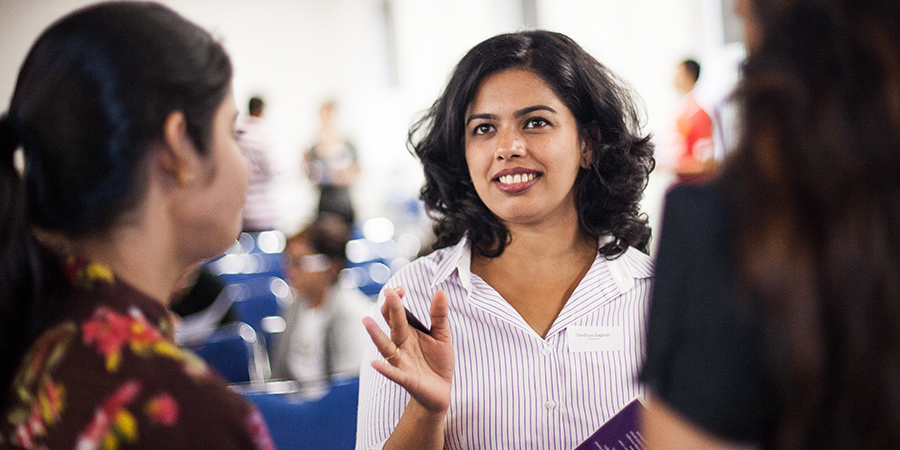 Work with us
Intellectual Property and Commercialisation
Do you have an invention, a business process or a smart app concept you want to take to the next level? Developing new concepts, protecting your ideas and finding out how they might be taken to market can be a minefield. Research and development programs, patent protection and commercialisation strategies can be costly and overwhelm the resources of small and medium enterprises. A clever strategy that leverages academic expertise, such as working with student-engaged research and public funding, can be the answer.
Our research pathway strives to be the most thoroughly networked and industry-engaged tertiary education organisation in New Zealand. Please contact us with your ideas and challenges. We are happy to have a discussion and guide you at no cost for the initial meeting. If it turns out that we can be of help, we are keen to explore partnerships, joint research grant applications or service contracts, depending on what your needs are.
Besides research and development, we know that intellectual property protection, market validation and commercialisation plans are crucial for many great opportunities – that's why we have industry, academic and research experts involved in our projects.
There may be mutual interest in partnering to find funding to prove that an idea works or that a business and marketing plan is viable – or maybe you may want to contract us to help with your go to market strategy.
If one or more of these apply to you, it is free to talk to one of our commercialisation managers, please get in touch with Gregor Steinhorn to find out more.
Business and Community
We are committed to making research and development accessible for everyone, including small and medium enterprises, community organizations, iwi and hapū.

Whether you are a small or medium enterprise, a large business, an iwi organisation, a community group or a government agency, we have a straightforward process to engage with you for research and development services.
Research and Enterprise Vouchers
Our Research Voucher program is a simple way to partner in research with us suitable for everyone. The Research Voucher program provides subsidies to make contracting academic research affordable for anyone, including start-up companies, charitable organisations and small and medium enterprises. We run this scheme in conjunction with other New Zealand Institutes of Technology and Polytechnics (ITPs). The range of services we offer leverages the expert researchers on the incredibly diverse range of education and training courses that we offer. As examples, we've done market research for a language learning business, web development and business plans for an urban marae, tested architectural bird repellent for an ecological chemicals firm, written a white paper on cybersecurity for an insurance company and undertaken impact a small or medium enterprise may have on a rural health scheme.
We know that for many research and development, especially planning or cultivating the innovation in your organisation to succeed just ends up in the "too hard basket". Either pressing day-to-day business needs get in the way of innovative projects or the specific know how might be missing. Whatever the reason, we have made it easy for you: just fill out this simple online application form which we use to assess your opportunity and then meet with you to help you design a solution to suit your needs, or if you need to discuss the options available, you can give Sandy Ngov a shout.
Research Consultation
Unitec engages in a wide range of research & enterprise – as varied as the vocational and applied learning programmes at Unitec. We offer consultation services in many of these areas.
Unitec's transformation has realigned our programmes of learning to be closer to the needs of industry, and our research underpins and supports this.
Unitec's professionals are leaders in their field. If your business could benefit from expert assistance, along with application of the latest research, our staff can help.
We have experience in delivering consulting services to organisations and companies both within New Zealand and internationally – from the wider Pacific to the Middle East. This world class expertise covers a wide range of topics:
Applied Molecular Solutions
Vocational Research
Cybersecurity
Engineering
Education and Teacher Training
Construction and Site Management
Architecture and Landscape Architecture
Leadership
And much more!
To find out more, get in touch. We're happy to talk through the ways we can help your business.
For more information, contact Simon Casford.
Research Funding
Offering an industry research scholarship
Our Masters or Doctoral students could do a significant research project with your business or organisation blending academic and industry research.
With a bit of planning, along with encouraging students through research scholarships, we have the capacity for substantive projects that can have mutual benefit of the industry partner and the student. An organisation or company can greatly profit as the background work for an innovation or business opportunity can be undertaken utilising our academic expertise and the students research, thereby reducing research and development costs compared to in-house development.
Additionally, a student could become a potential future employee or be engaged with no further obligations, helping with your talent pipeline. The student will benefit from real world research experience and a foot in the door of their industry. We strive for great job opportunities for every graduate - we believe that student and industry- engaged research is one of the ways to achieve that.
One way this can be done is by directly funding a scholarship, whereby Unitec will consider subsidising this from our own scholarship programme for strategically important projects. Another option, is to apply for government support through a Callaghan Innovation Student Grant or Research and Development Fellowships.
Both processes take some time and planning, but can be very rewarding over time, for all parties. We are keen to help you with the process. Talk to Sandy Ngov to find out more.
Your sponsorship will be acknowledged on our website.

Industry scholarship case study

Monitoring the scale of recreational fishing in New Zealand
The Ministry for Primary Industries (MPI) is responsible for ensuring that the amount of fish being caught by recreational fishers is sustainable. The National Institute of Water and Atmospheric Research (NIWA) monitors traffic at key boat ramps around New Zealand using CCTV cameras, and then technicians view the footage and manually count the number of boats using each ramp. MPI and NIWA asked Unitec if it was possible that the process of counting the boats could be automated.
We found a PhD student who was willing to work with MPI and NIWA to design a solution. Using a discipline called Computer Vision, Jane Zhao looked to find a way to use computers to automatically monitor the traffic information provided by images.
Unitec's Research Office Tuapapa Rangahau, partnering research and enterprise, worked with Jane and her PhD supervisors to understand what resources she would need to undertake the project and how long it would take. We provided a breakdown of costs to MPI and they agreed to fund the project.
After completing her studies Jane worked for several months with NIWA to share her knowledge with them and to help them to find ways to use her research to improve existing processes.
After completing her studies Jane worked for several months with NIWA to share her knowledge with them and to help them to find ways to use her research to improve existing processes.
Read more about Jane's Research
Research Projects and Funding
Need help developing a research, social enterprise or a research and development project and to find funding to support it?
Research and enterprise at Unitec focuses on opportunities, challenges and problems identified by business and entrepreneurs, community groups, government, teachers, students, iwi and hapū.
We want to work with you to achieve your goals. We can help you to access the expertise of our researchers, product developers and subject matter experts. We can help you to identify sources of funding for whatever it is you want to achieve.
We know what funding is available from central and local government, philanthropic and charitable trusts, the private sector, other research institutions and even from overseas.
Whether you want to:
• Conduct a strengths or needs analysis to identify your organisation's strengths and assets, or to identify needs or gaps in services;
• Undertake research using a particular type of methodology, such as kaupapa Māori research;
• Evaluate how you could improve your services, or reach new clients;
• Conduct an environmental scan to see what is happening locally, nationally or internationally in the field you are interested in;
• Bring your product or service to the market, or develop a prototype;
• Improve outcomes for your iwi or hapū or the environment;
• Protect your IP or develop an innovative idea.
Contact Brenda Massey to know more about developing projects with Unitec and finding funding for them?
Project funding case studies
Potential of marae-based education
Te Uri o Hau is a Northland hapū of Ngāti Whātua. The tribe has settled its historical grievances with the Crown and is developing its future for its people.
Since 2014 Te Uri o Hau and Unitec have been working together to develop a marae-based education centre in the Kaipara that will deliver NCEA-accredited activities to local secondary school students in areas including environmental science, Māori studies, history and conservation biology.
Unitec's research and enterprise office have worked with Te Uri o Hau and the project leader, senior lecturer Dr Giles Dodson, to identify which funding schemes might support the project. Te Uri o Hau, Giles and Unitec's Senior Grants Advisor, Brenda Massey, worked on several grant applications together and were successful in winning the following grants:
• $50,000 from the Ministry of Business, Innovation and Employment's Vision Mātauranga Capability Fund, 2014.
• $30,000 from the Ministry of Business, Innovation and Employment's Unlocking Curious Minds scheme, 2016.
• $16,000 from the Ministry of Business, Innovation and Employment's Vision Mātauranga Capability Fund, 2016.
• $71,800 from the Ministry of Business, Innovation and Employment's Vision Mātauranga Capability Fund, 2017.
At the heart of this project was its focus on developing Te Uri o Hau marae and hapū through realising their aspiration for education focused kaitiakitanga, and through transformational partnership with regional schools and wider stakeholders.
Perceptions of Community Safety in West Auckland
This project is the result of a partnership between Community Waitakere and Unitec with funding from the Lotteries Community Sector Research Fund. The project was developed in response to a series of violent incidents in West Auckland in the first half of 2014. These events were widely reported and gave rise to a heightened level of public consciousness about safety and general concern within the community.
The Lotteries Community Sector Research Fund provides grants for community, hapū and iwi organisations for research and evaluation projects by, with and for their communities. This project met the priorities of the fund as it arose from an identified community need, it included community participation and the results of the project would benefit the whole community.
Crucially, with Unitec researchers on board, the project team was able to demonstrate an understanding of good research and evaluation principles, proper planning, and a robust research methodology. You can read the full report here.