Advance magazine highlights the innovative research taking place across a wide range of disciplines, in conjunction with industry, the local community and relevant professionals. Featuring multiple projects with the practical and applied focus that typifies research at Unitec, the magazine opens doors to new ideas and possibilities.
Current Issue: Summer 2017
View Advance Summer 2017 (issuu)
In this issue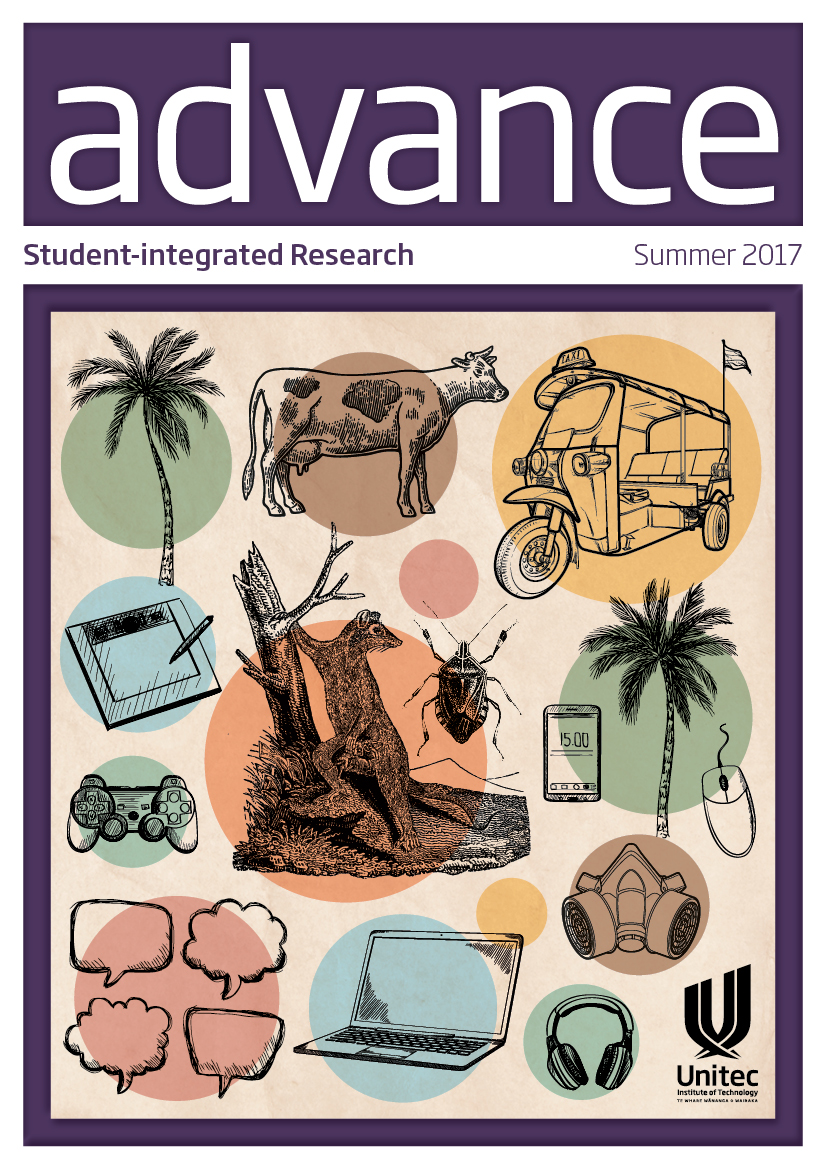 This Summer 2017 issue focuses on student-integrated research. It highlights staff members who are mentoring and working alongside dedicated students to co-research, present and publish work on topical issues.
Across a wide range of disciplines, Unitec staff and students are teaming up with industry to improve New Zealand's wellbeing and prosperity. In this issue, you'll find research about tackling New Zealand's biosecurity risk, reducing nitrogen pollution in waterways, and pioneering a new method of asbestos disposal. In the computing lab, others are developing an affordable cybersecurity solution that could revolutionise disaster recovery for Kiwi businesses.
Although publishing and presenting research is a goal worth striving for, research isn't just about the final conclusions drawn. With student-integrated, facilitative learning, staff learn how to become better teachers, and students gain valuable skills, industry connections and better job prospects. From architecture and coding, to converting a tuk-tuk into an electric vehicle, there are plenty of examples of staff and student success in the latest issue of Advance.
Past issues
View past issues of Advance Magazine.
Subscribe to Advance Magazine
Want the latest issues of Advance? Sign up to receive Advance by email or post.
If you already receive Advance you can also change your details.