Programme overview
The Master of Contemporary Education (MCE) is a practice based Master's designed to support the professional development and needs of teachers and educators in a rapidly changing education environment. A core component of the programme is the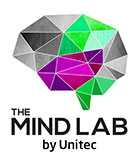 building of advanced competencies particularly in leadership and collaboration, and empowering educators to meet contemporary education demands of their practice context.
Graduate outcomes
Graduates of this programme will be able to:
Critically engage in a substantial and authentic way with appropriate communities and stakeholders in the context of educational change
Critique past, existing, and emerging practices and determine their cultural and social impact in the wider education context
Critically analyse existing and emerging challenges and opportunities in contemporary education, and generate strategies to advance practice
Develop and adapt specialised knowledge regarding emerging and disruptive technologies, and the need for digital fluency, into practice
Lead and develop collaborative learner-focused 'solutions in practice' in the context of emerging challenges and opportunities in contemporary education.
The benefits
Gain understanding of contemporary challenges and opportunities in education
Determine the cultural and social impact of changes on education in practice
Adapt knowledge regarding emerging and disruptive technologies
Develop advanced competencies in leadership and collaboration
Lead and drive contemporary pedagogical change
Put digital fluency into practice
Highlights
This programme builds on the Postgraduate Certificate in Applied Practice (Digital and Collaborative Learning); if you've already completed the PGCert(DCL) then you only need to complete an additional 90 credits to gain this Master's qualification
The output of this programme is a practice based change project which has genuine outcomes for stakeholders, which is then shared at The Mind Lab by Unitec Education Symposium
Supportive collaborative environment: the Practice Based Change Project will require you to lead a practice-based project in your own context and work collaboratively with one or more other candidates to support, mentor and coach peer-led projects
The Mind Lab by Unitec Education Symposium: you'll complete the programme by attending this symposium. Here you can share your learning, meet other candidates and foster and develop learning relationships.
Workshops to support engagement and learnings, and provide opportunities to foster and strengthen collaborative relationships
Tuiā te Kupu: This club gives you a forum to collaboratively critically evaluate recent academic articles and information
Find out more
Find out more about this programme on the programme page on the Mind Lab by Unitec website.
Email: mce@themindlab.com
Web: themindlab.com
Phone: 0800 MINDLAB (0800 6463522
Admission requirements
For this programme, you will need the following:
1. A recognised Bachelor's degree in the same or similar discipline, with merit achievement, deemed to be an average grade of B- or higher in all Level 7 courses; or
2. A professional qualification in a relevant discipline, recognised as being equivalent to merit achievement in a Bachelor's degree or equivalent
3. Some applicants may be eligible through special admission:
If you're 20 years on or before the day the programme starts; and
Have a Level 7, 120 credit qualification in a relevant discipline area with a B grade average, and two years' appropriate work experience; and
Provide sufficient evidence of aptitude or appropriate work or other life experience that would indicate a successful outcome in the qualification
4. 8 credits at NCEA Level 2 in English (4 in reading, 4 in writing).
5. Applicants must have an identified education-based practice that would normally be through current employment.
6. Applicants are also eligible for admission via transfer of credits from The Postgraduate Certificate in Applied Practice (Digital and Collaborative Learning) (60 credits, Level 8).
7. All applicants must give their consent to undergo a process of Safety Checking as set out in the Vulnerable Children (Requirements for Safety Checks of Children's Workers) Regulations 2015 ("the Regulations").
8. If English is not your first language, you will need one or more of the following:
Have achieved NCEA Level 3 and New Zealand University Entrance
Be able to provide evidence you satisfy our criteria for existing English proficiency
Have achieved at least one English proficiency outcome in the last two years
For more information download the programme regulations: