The business students and the bees
Business students majoring in marketing were recently given an insider's guide to the lives of bees, but what exactly do the lives of bees have to do with marketing?
19 October 2018
The students visited the apiary at Unitec where they met Julian McCurdy, a former beekeeper and now CEO of BuzzTech, the New Zealand company that is helping beekeepers go digital.
Students teamed up and were asked to develop a marketing strategy for a new App the company is launching next year. Called ApiBuzz, it allows beekeepers to keep digital tabs on their bees, taking the manual paperwork out of beekeeping and automating the process along the way.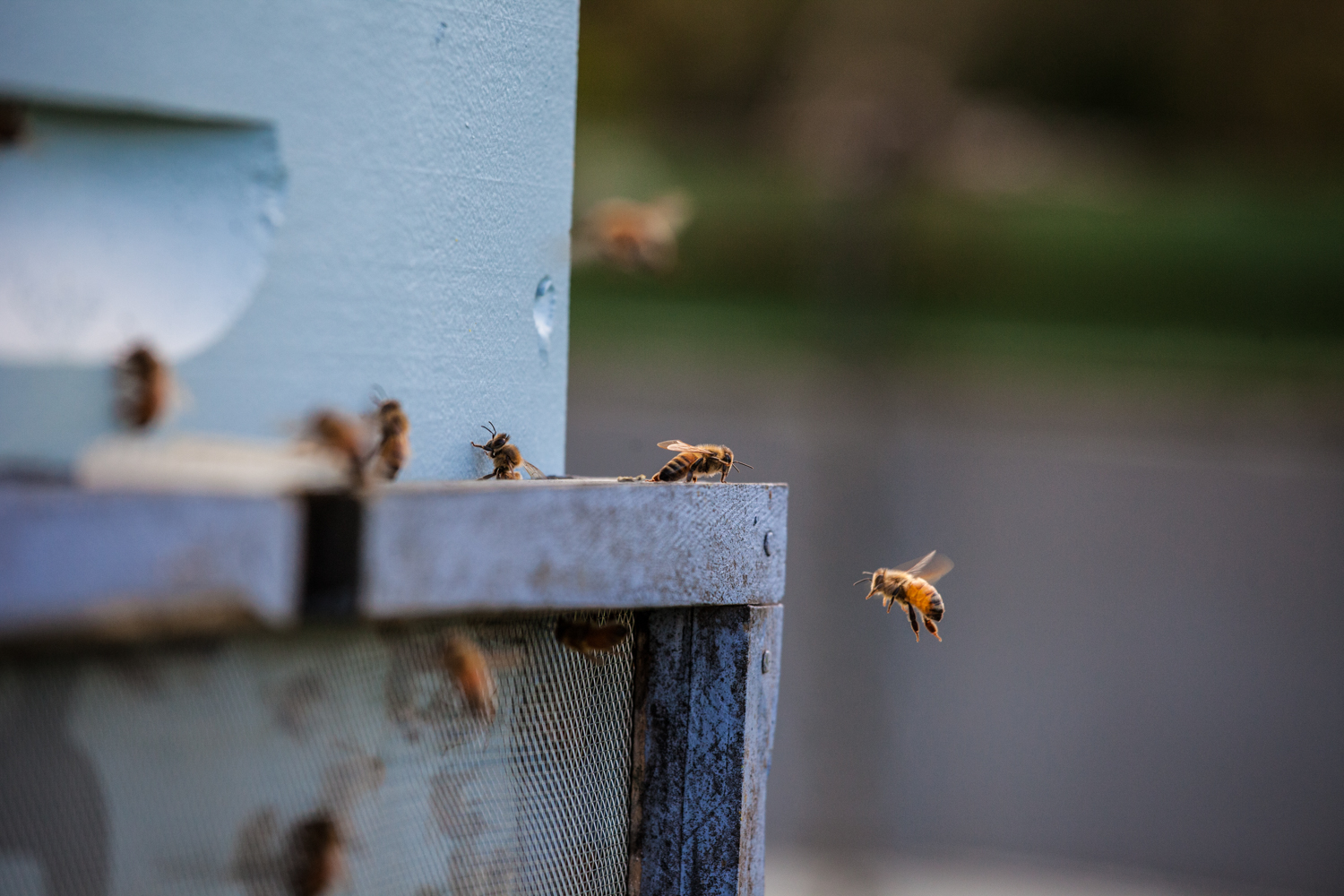 The teams will present their strategy to BuzzTech in November for feedback. Their plans will be then handed to the company, to implement whatever parts of them they might want to. The collaboration between Unitec and BuzzTech gives students a chance to work on a real product, and with a real company. "We're an applied institution so it's important that students engage with industry," says marketing lecturer and academic leader, Denisa Hebblethwaite. "We're trying to get our students great jobs, and exposure to industry puts them a step ahead."

Simone Harmse worked in marketing for several years before enrolling in the Graduate Diploma of Business (Marketing), and is currently working full-time as a product manager and studying part-time in the evening. "I wanted to get a formal qualification. But not only that, marketing is ever-changing, so you have to keep up with it."

Simone first enrolled for a short evening course (in Google Analytics) at Unitec, where her lecturer encouraged her to consider further study, and told her that she might qualify for the graduate diploma through her work experience.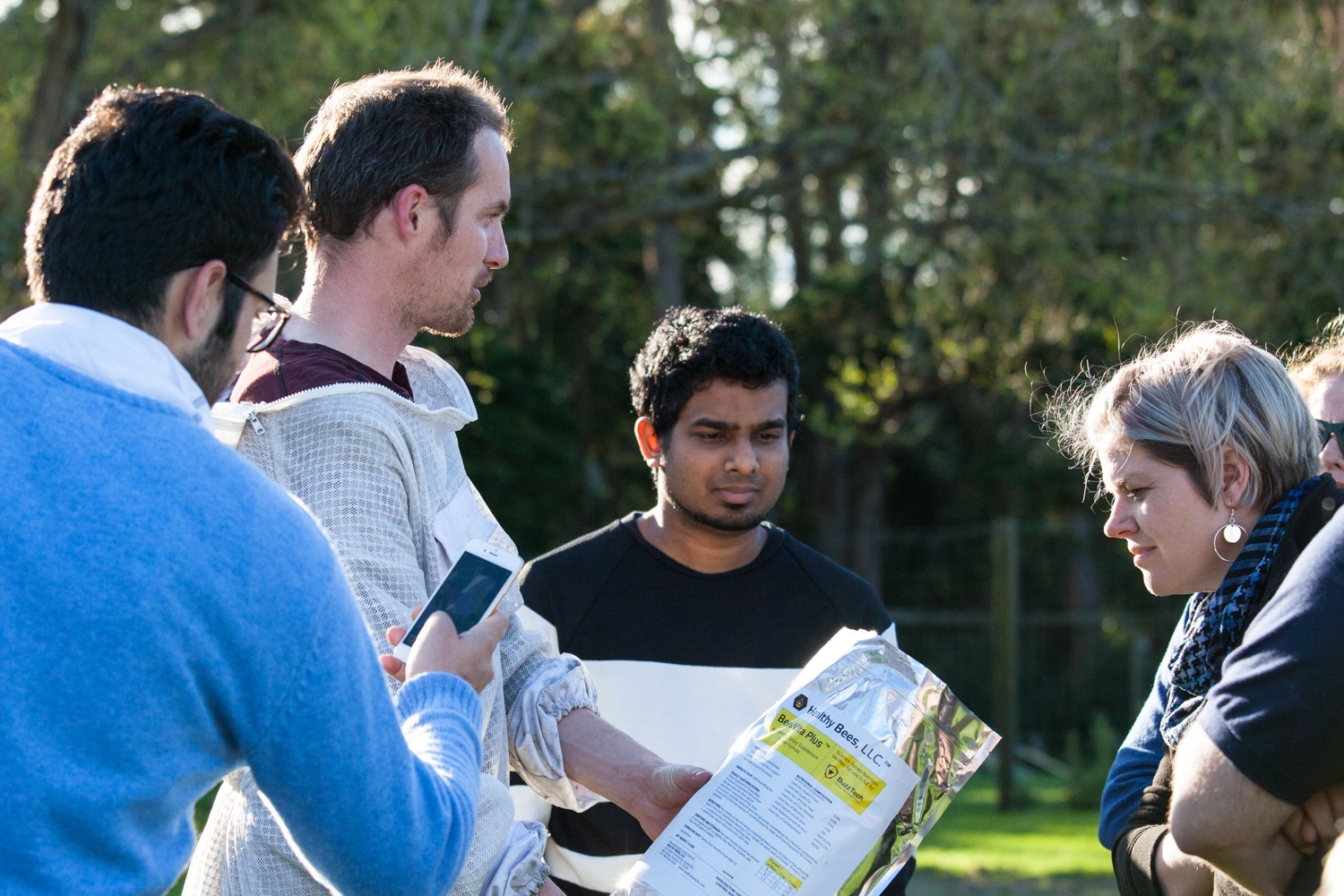 Juggling full-time work with study is challenging – especially being a wife and mother as well, but "I love it," she says. "I've learned so much, even in this one semester, and it's not even over yet. It's probably the best decision I've made in the last few years."

She is also enthusiastic about Unitec's interactive approach to teaching. "I wouldn't be able to sit in a lecture theatre all day. I need to see and feel things, and be able to ask questions and have some form of interaction. You have to work with other people on a project like this, and that opens your mind."

Lisa Papa is also working full-time as a Digital and Design Communications Advisor for KiwiRail while studying her Graduate Diploma in Business (Marketing). "Graphic design and marketing are very closely linked, but I thought this was something I needed to do, to have a more successful career. I guess I'm quite ambitious — I'd love to be head of marketing somewhere. I like problem solving and in marketing that's exactly what you do - you're working to solve an issue in the business."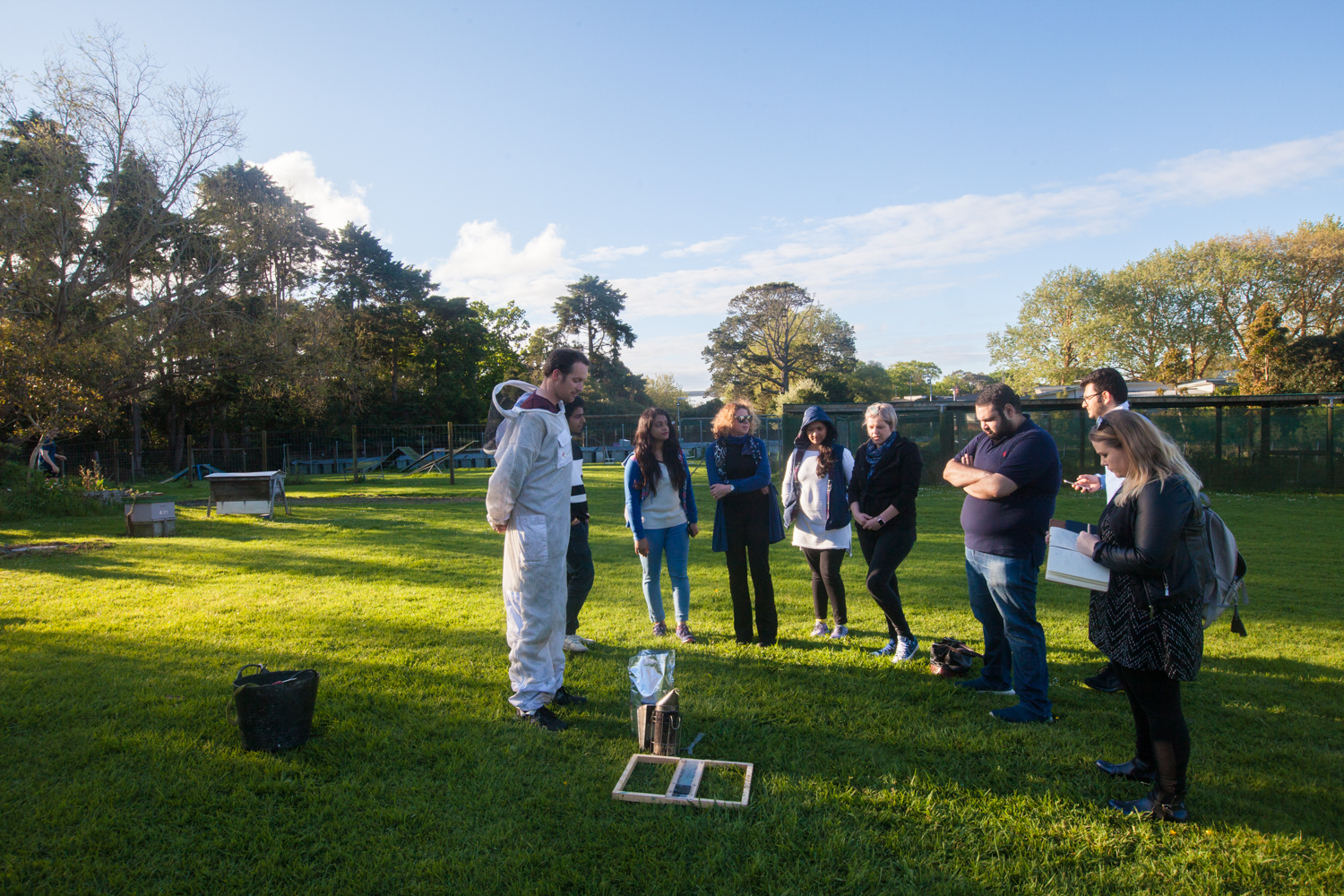 Why Unitec? "Because it's a campus, it's near to where I live, I could study while working full-time, and it's not about learning in a giant lecture hall. I've really enjoyed having smaller classes, getting to know the teacher, their background and knowledge."

Working with and for BuzzTech has, of course, given both students a chance to learn about bees; "All I knew about bees was from the Bee Movie," says Simone , "but apparently that was completely wrong".

According to Simone, going onsite to an apiary, and hearing from the CEO of BuzzTech, was incredibly helpful in the development of their marketing strategy. "It helped us understand exactly how the product will be used, and how it would be useful to bee keepers. We learnt more about bees in the visit to the apiary than we could have ever gathered from articles or in a classroom".
---