We know that employers want people who are doers just as much as thinkers. So if you want a career – professional, vocational or trade – your education must arm you with relevant hands-on skills.
Our Think.Do approach takes you out of the lecture theatre. We immerse you in the world that you want to work in. We make sure that when you graduate you are clear about how your preferred industry works. You won't just leave with a piece of paper. You will know how to use current technology and understand systems and processes. You will be ready to start doing and making a valuable contribution in the workplace.
Learning in action
Currently, our students are working with industry professionals to help promote Unitec and what sets us apart from the rest. Like or follow our main Unitec Facebook page to stay up to date with their progress, and to see how you can be part of it this summer. We would also like to hear your stories and how you are embracing Think.Do and learning in action? Share your story.
Better because we bring the real world in
We don't just stay in touch with the real world - we are the real world.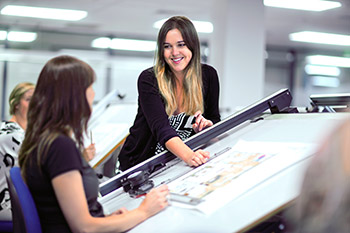 Relevant work experience is part of every programme from certificates through to postgraduate degrees.
We have business bases, workshops and studios on campus for hands-on, industry specific learning.
Our tutors work in the fields that they teach, or are the researchers pushing their field forward.
Our teaching methods and technology applications are constantly evolving to provide a relevant, work-ready learning experience.
---
We believe people learn better by combining thinking with doing.
We created a learning experiment that used virtual reality to test attention in education: The Unitec 'Think. Do.' experiment.
Using Neurosky brain scanning technology combined with Samsung VR headsets, we transported people out of the lecture theatre and into a 3D learning environment to see how their brain responded. Throughout the experience we recorded their brain's attention levels as we challenged them to be actively involved in learning by completing tasks in each environment.
Showcasing 3 key subjects - Conservation and Biodiversity, Audio Engineering and Transport Technology – people got a taste of how Unitec combines theory with real, relevant experience to deliver a better approach to learning.