Auckland is New Zealand's biggest and most diverse city. Around a third of the population lives here - about 1.4 million people – made up many different cultures and nationalities. Auckland is also the largest Polynesian city in the world.
Entertainment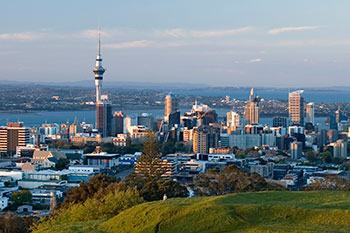 As New Zealand's largest city, there are festivals, concerts, sports tournaments and cultural events throughout the year. Aucklanders take their food and drink seriously too. You'll be spoilt for choice with laid back cafes, great coffee, fine dining restaurants, vineyards and farmers' markets. Visit www.aucklandnz.com for more info.
Climate
Auckland has a mild climate with four seasons. Summer is warm with temperatures between 20 – 28ºC, and it rarely drops below 6ºC in the winter. The ski slopes of Mt Ruapehu are only a four-hour drive away so you can still get your snow fix. Spring and autumn are changeable and windy, and temperatures range from 15 – 20ºC. Visit www.metservice.com for up-to-date New Zealand weather and climate reports.
Transport
Unitec is well connected to the bus and rail network, which can take you all over the city. Check the Maxx site to plan your journey.
Scenery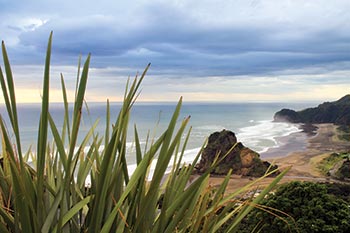 It's an environment where everyone lives within half an hour of beautiful beaches, forests and native bush. In the west, rainforest covered hills meet the sea on dramatic black sand beaches. In the east you can soak up the sun on golden sandy beaches in the shade of pohutukawa trees. To the north there are rolling hills of farmland and vineyards, and in the south you'll find botanical gardens, unspoilt forest and peaceful bays to explore.
You can get a spectacular view of Auckland from one of the many volcano cones dotted around the city, or take a ferry trip to climb the area's most iconic volcano, Rangitoto.
Looking to Study in New Zealand
New Zealand is a great place to live, study and work. We have useful tips and advice on what to bring, banking, personal safety, transport, accommodation, working in Auckland and the cost of living in New Zealand.