The practical aspect of a Business degree
Our classroom is a business model. If you're looking for a programme where you get a mix of practical and theoretical learning, are supported by industry-experienced lecturers, and have an opportunity to work on real-life projects, you might just find what you're looking for in a Business degree.
29 April 2019
As part of the Bachelor of Business (Management), students are asked to put theory into practice, working on real business projects with New Zealand companies as part of one of the programme's final-year papers.
In collaboration with Foodstuffs, one of New Zealand's largest grocery organisations, Business student Nafisa Kapadia, 20, worked with a team to come up with potential improvements to Foodstuffs' operations system, designed to help improve the way the company's smaller stores manage things like inventory.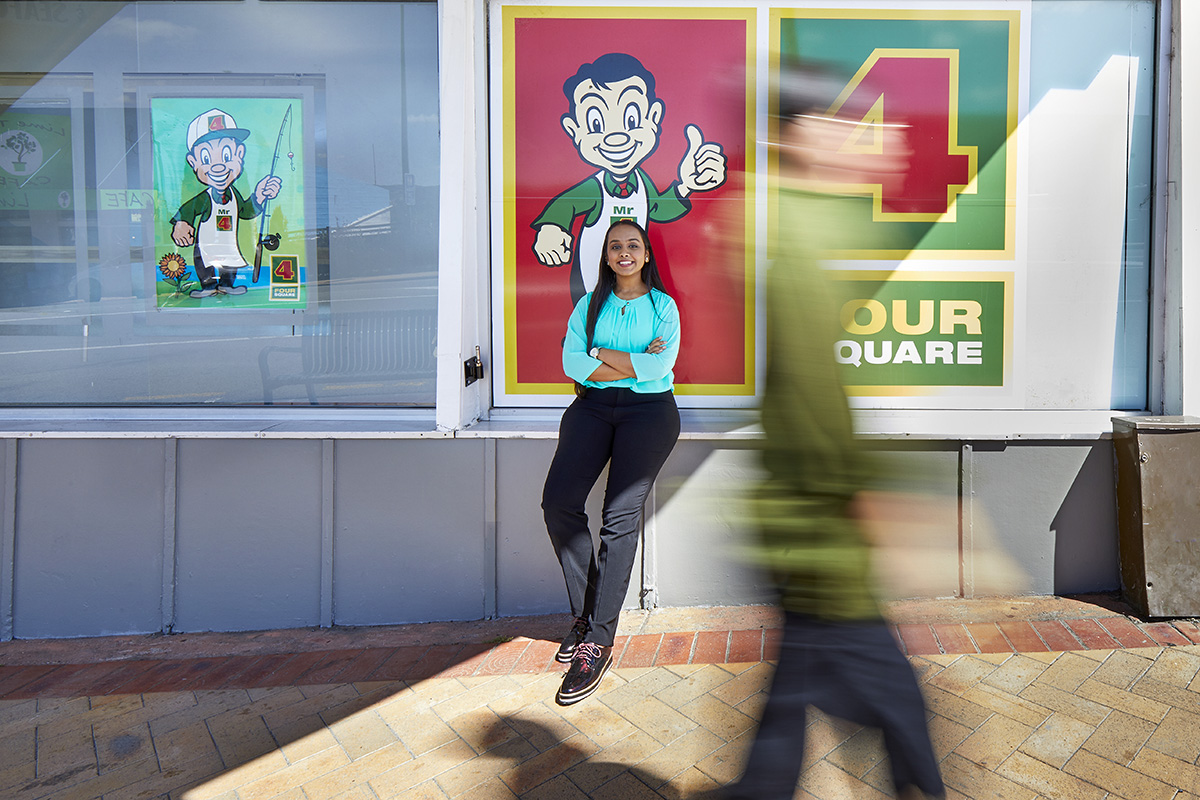 Nafisa, an international student from Mumbai, India, recently completed her third-year Applied Operations project in collaboration with Foodstuffs. The project involved reviewing the implementation of a new automated and centralised operations system.
"The aim is for the Systems, Applications, Products in Data Processing (SAP) Enterprise Resource Planning (ERP) system to automate operations processes in Four Square stores – Wellsford being our pilot store. We had to assess whether the store had properly adopted the system, test whether the software was being used efficiently, and suggest what aspects were missing and what was working well," says Nafisa.
Following a presentation from Foodstuffs' Deployment Delivery Manager outlining how an upgraded system would help make key business functions run smoother and more efficiently, three groups of students came up with recommendations and solutions for how the system could be improved, and how it could work within different supermarkets; with the aim to eventually roll it out to Foodstuffs' larger brands. The groups were subdivided into fresh foods, inventory, and dry goods categories.
Nafisa's group chose inventory, where they focused on areas like the automation of ordering systems and stock control, tracking and setting reminders for each product, as well as analysing how the system could forecast seasonal trends, and offering suggestions for how much stock should be ordered to meet those trends.
"Implementing such a system could also help change staff behaviour. For example, if the system is upgraded, it will reduce staff workload, improve efficiency, stream-line processes, and cut out manual data entries, minimising human error," says Nafisa.
When asked about the learning experience, Nafisa says her lecturer provided a different classroom environment than expected, where she and her fellow students had to come up with solutions themselves first and apply their learning to their work – something which encouraged more of a self-taught approach, while still being fully supported.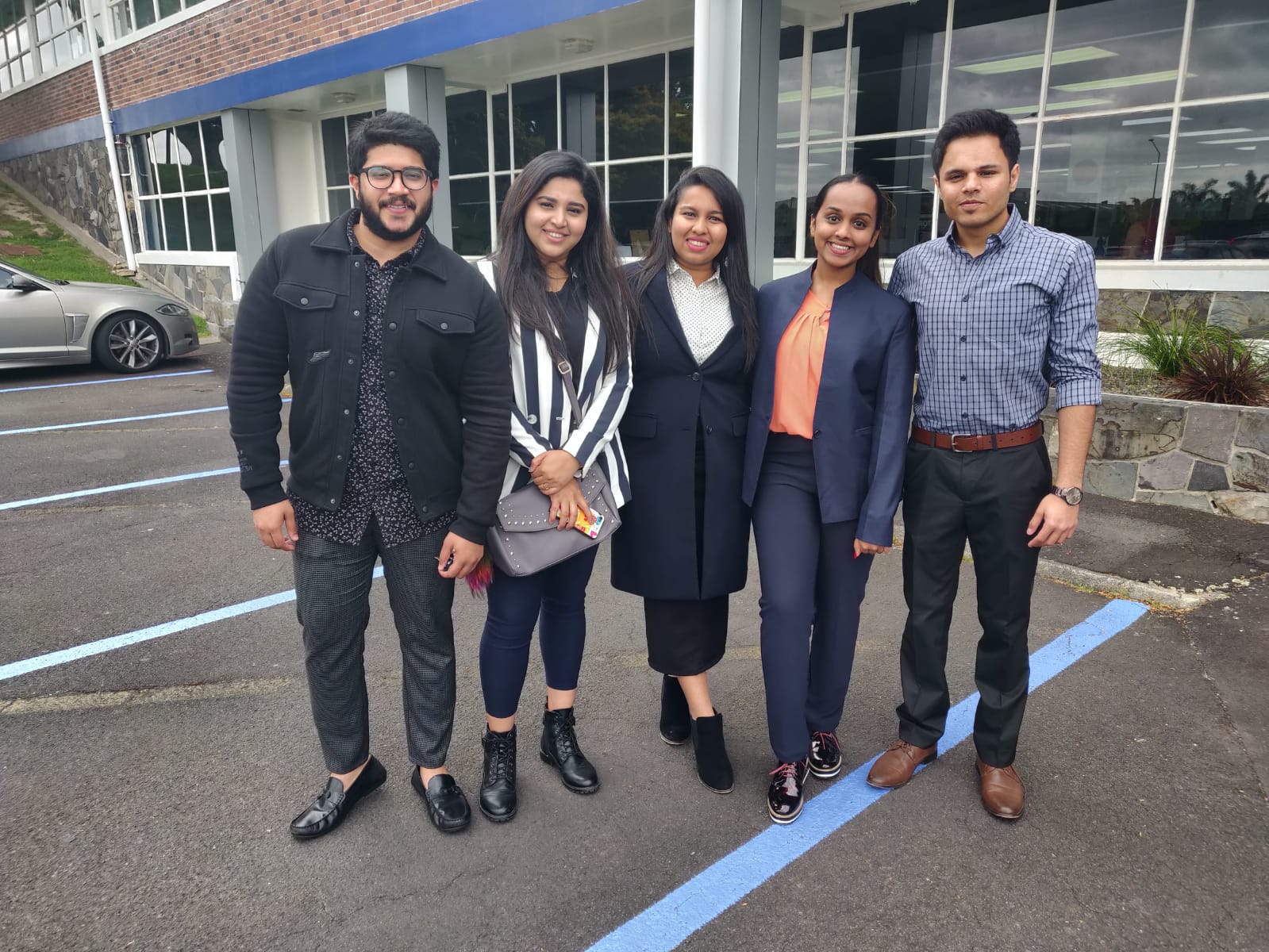 "We'd come to class with discussions and ideas and then we'd present them. We had presentations almost every week in our groups. It was great, because being able to talk about ideas with the rest of the class would enable us to realise loopholes and gave us room for adjusting our methods."
Her biggest learning curve has been dealing with the difference between her personal and professional self, leaving personal factors out of the classroom and away from the project.
"I learned a lot about myself – I learned how to be assertive with my team and how to adjust to the New Zealand culture and mindset, especially when it came to team and time management."
The project also encouraged the development of leadership capabilities including debate, negotiation, and collaborative problem-solving. Nafisa, being the youngest in her class, believed her leadership skills and confidence improved significantly through completing the project.
"We kind of forgot this was an assignment - it felt more like it was our job and we were all held accountable for the work that we did.
The balance of thinking and doing has been good. We've learned about all the different areas that make up a company, as well as how to deal with regulations, health and safety, and other areas relating to business – from professional practice to project management and law. This degree really teaches you all aspects of the business world."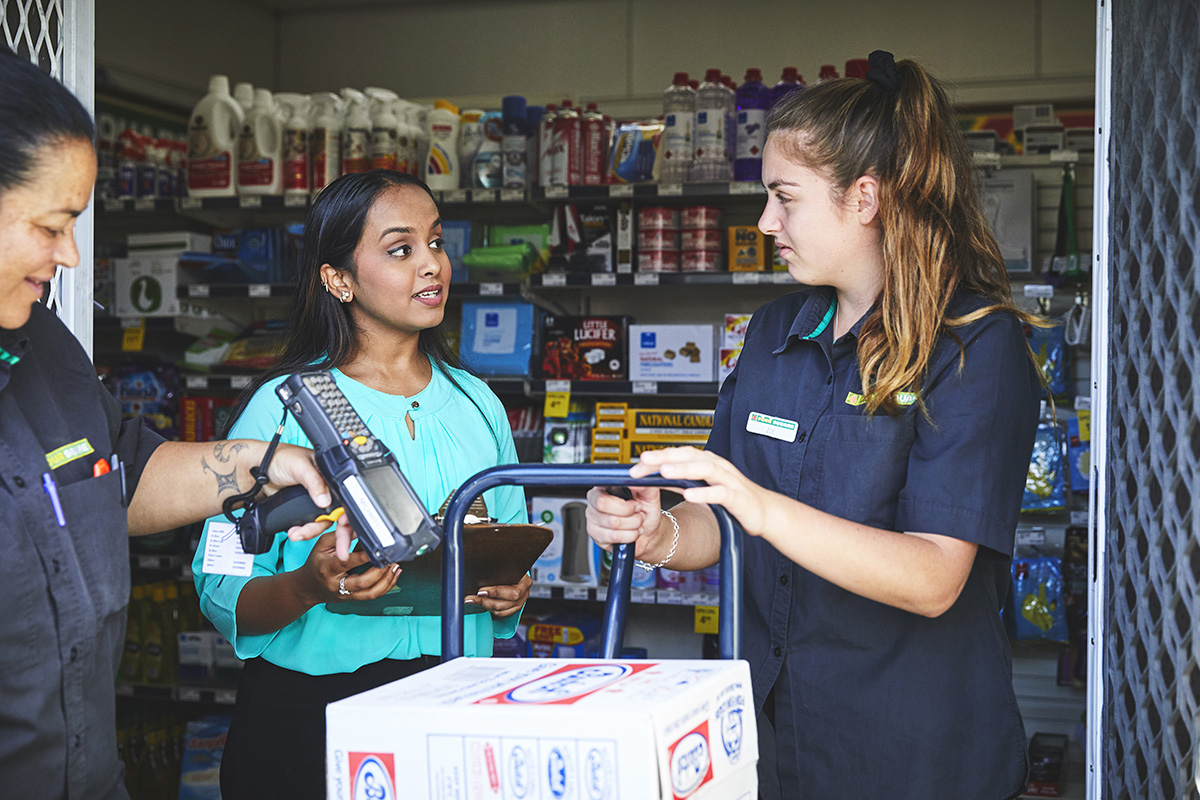 Nafisa will complete her degree in Semester 1 of 2019 and aims to work in either a project or operations management position where she can grow and develop as a business professional.
---