Unitec's Landscape Architecture students preparing for climate change
Unitec's School of Architecture is preparing as architecture schools globally face up to the significant challenge of training students for the effects of climate change, which are predicted to increase in severity over the coming decades
Listen to Dr Bradbury on RNZ's Nine to Noon
10 March 2023
Climate change threatens our built environment, from rising sea levels to extreme weather events, and it is critical that architects and landscape architects are prepared to design for a world in which its impacts are the new normal.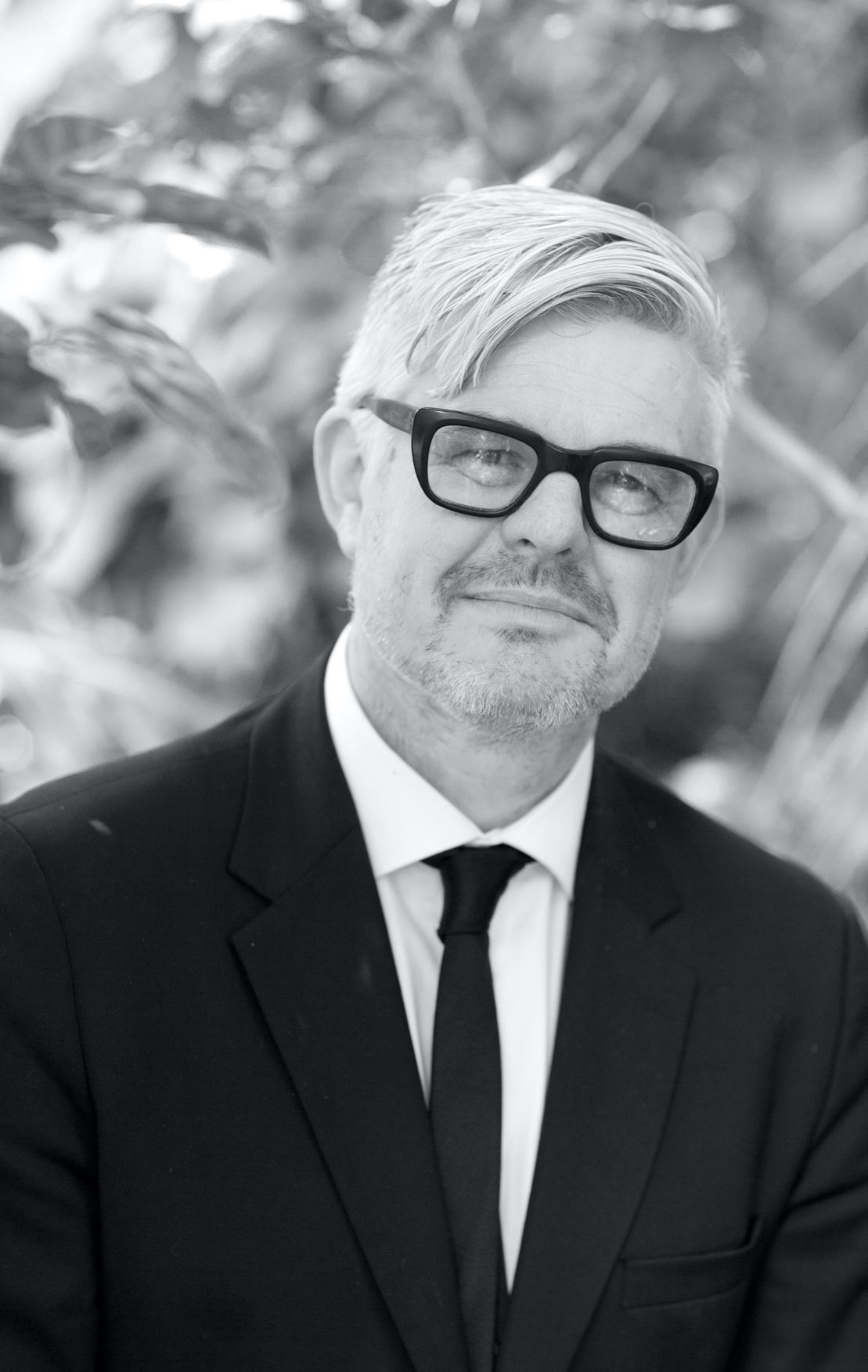 Dr Matthew Bradbury, associate professor in the landscape architecture program at Unitec's School of Architecture, says the devastating destruction caused by the Tāmaki Makaurau floods and Cyclone Gabrielle already shows us the consequences of climate change on our daily lives.
"What has become evident is the close connection between the city's infrastructure and the underlying landscape and topography. ,.When it comes to flooding and wind damage, the landscape under the town, and the hills and valleys, still governs how the water will flow, regardless of buildings or roads. So when slowing or diverting this water flow within the city we need to rethink how we design the city's public space, parks, and streets.
"One of the contributing factors to the severity of the floods is how the landscape of Tāmaki has been covered over; just one example was Oakley Creek/Te Auaunga, a small stream on the western boundary of Unitec. On 27 January, it found its way to the Waitematā by going straight over New North Road, cutting off West Auckland.
In 2021, Dr. Bradbury wrote 'Water City, a practical guide to Climate change' to help policymakers, developers, and community groups find practical solutions to such a situation.
This book describes a design-led remediation methodology that draws on catchment planning, GIS mapping, and analysis to redefine the city as a series of hydrological and ecological systems. Water City describes adaptation strategies to help practitioners in the urban landscape tackle these issues and make our cities better places to live.
One of the primary challenges for architecture schools will be updating their curriculum to reflect the new realities of designing for a changing climate. This will require a comprehensive review of existing course materials to identify gaps and weaknesses and develop new courses and specialisations that focus specifically on climate change adaptation and mitigation.
Interdisciplinary collaboration and engagement with stakeholders, outside of the field of architecture is also crucial. Climate change is a complex problem that requires solutions that transcend traditional disciplinary boundaries, and architects will need to work closely with scientists, engineers, policymakers, and community members to develop truly effective and equitable responses.
Unitec School of Architecture includes an accredited landscape architecture programme, and Dr Bradbury has been working with his colleagues, Xinxin Wang and Dr Lucia Melchiors, in a joint design studio, initiated by Dr Dushko Bogonovich in 2016.
This allows landscape architecture and architecture students to work together on ways to respond to the challenges of climate change. Students work with mana whenua, local communities, and Tāmaki Makaurau government bodies to master-plan new housing and public space that will protect people from climate change's effects.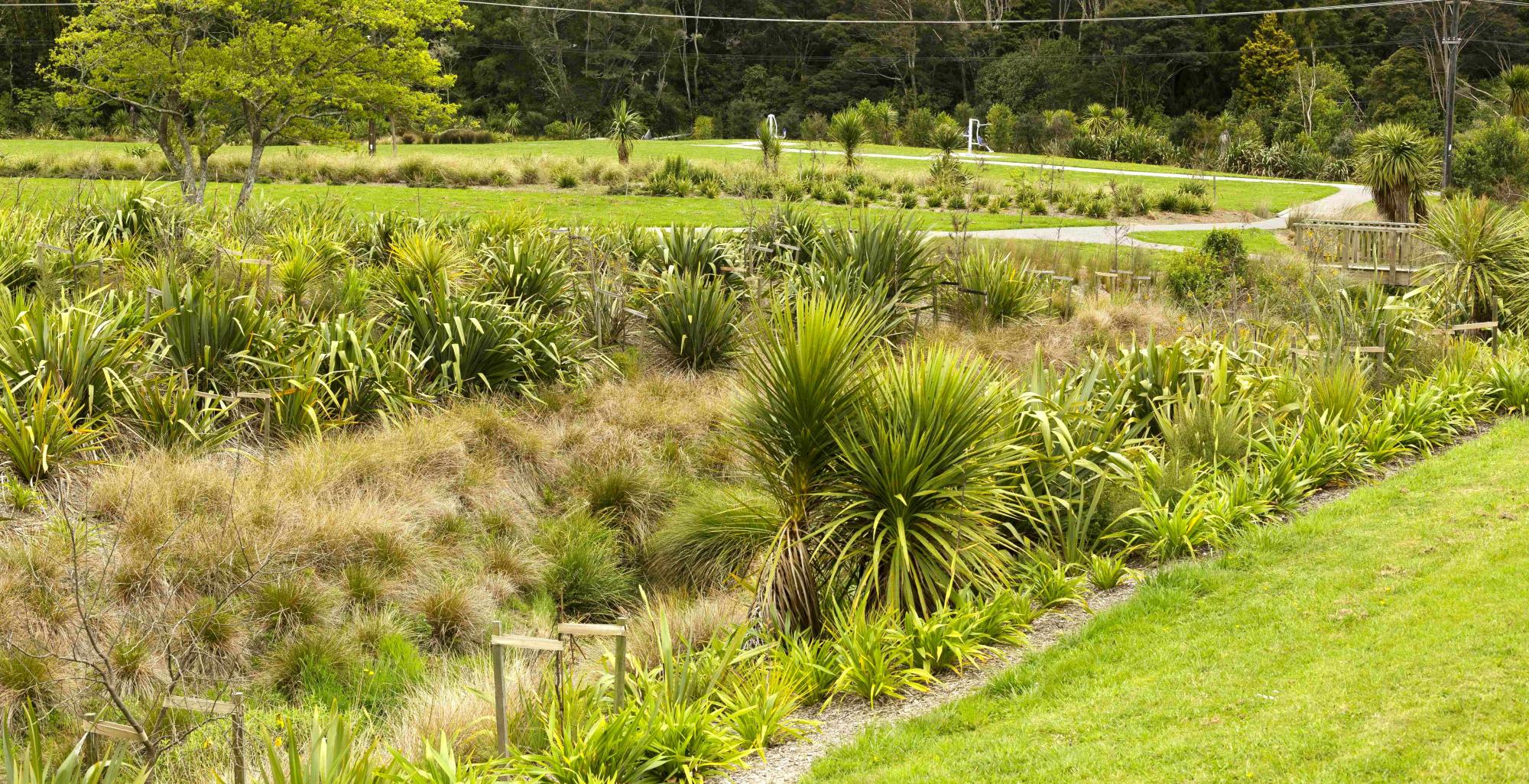 By learning how to understand the hydrology of urban catchment systems, the position of the stream, and overlaid flow paths, students learn how to plan for future flooding. Similarly, students learn about mapping for sea level rises to understand risk. And significantly, where the location of new housing might best be placed to create resilient communities.
Xinxin Wang says the multi-disciplinary approach to analysing appropriate climate adaptation strategies is key to students understanding how to design flood-proof housing. Recently, students have worked closely with Kāinga Ora, looking at ways to intensify housing in Glen Innes while protecting tenants from flooding. On an earlier important project, students developed a new master plan for the Hīhīaua peninsula in Whangārei. Working with the community, students learnt about the issues of sea level rise and the aspiration of mana whenua for the site.
In 2022, Unitec students worked on a project at Te Ara Rata Stream in Mangere West, exploring ways to reduce future flooding in the catchment through the placement of housing and flood remediation methods, including building wetlands in parks using leftover land around the motorway and expanding the banks of the Te Ara Rata stream.
Another project saw Dr Bradbury and Unitec landscape architecture graduates redesign Hooton Reserve in Albany to allow for flooding, clean stormwater by daylighting a stream, plant swales and build a rain garden. Although Lucus Creek flooded in the Jan 27 downpour, the public spaces remained safe. (Image: Daylighted stream at Hooton Reserve, Albany.)
By embracing a holistic and interdisciplinary approach to design, investing in cutting-edge research and technology, and continually updating their curriculum to reflect the new realities of a changing climate, Unitec's School of Architecture plans to ensure that future architects and landscape architects are equipped to design for a sustainable and resilient future.
Read media articles involving Unitec's School of Architecture:
---