Spotlight on project management as a career at Unitec's Construction Connect
Leading New Zealand construction company Hawkins was one of nearly 30 businesses which exhibited at the recent construction careers fair for Construction Management, Architectural Technology and Quantity Surveying students at Unitec, designed to connect students with employers and help them find jobs at the end of their study.
21 September 2022
"Everyone's on a learning journey," says Hawkins' HR manager Tracey Standring. "This is about how we can support jobseekers at different stages of that journey and not just at entry level."
Hawkins partners with Unitec on its Graduate and Cadet Programme, giving participants an insight into a range of construction disciplines over a series of two-day modules, including site operation management, estimating and tendering, and design and innovation.
"Unitec's Connect events are designed to bring industry partners and students into one space to network, not only for the benefit of our students who can learn more about their future industry or employer, but also for employers to connect with potential new recruits," said Shani Sauerman, Senior Industry Partner at Unitec.
"We have longstanding partnerships with key organisations in the construction industry, and the turnout at this year's Connect event far exceeded our expectations."
Along with Hawkins, other exhibitors at the event included Fletcher, Auckland Council, Frequency NZ, Bob Hick Earthmoving, Aspec, Turner & Townsend, and BQH Quantity Surveyors, as well as professional development bodies Architectural Designers New Zealand and the New Zealand Institute of Quantity Surveyors.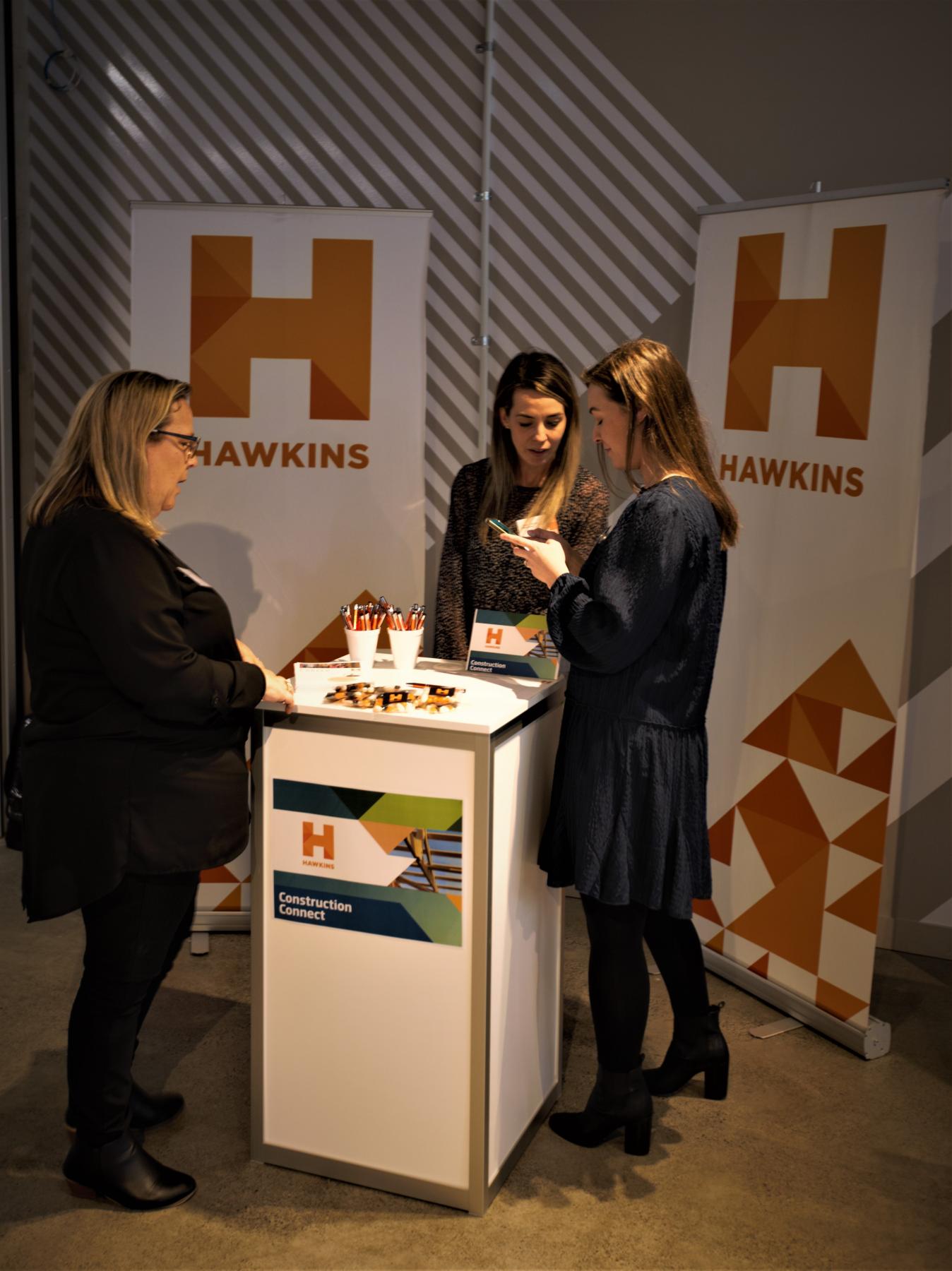 Shared values all-important for new recruit
Unitec graduate Myah Flynn originally thought she'd become an animator when she left school in the Bay of Plenty in 2003. She went on to complete a Master of Design (painting major) at Unitec before working part-time as a member of the institute's Student Success team while pursuing various passion projects.
She came across marketing as a career choice by chance when she met someone from project management and advisory firm, Frequency, who attended a community event she'd organised. Despite applying for an administration role, Frequency recognised her unique skillset and encouraged her to apply for the bid and marketing co-ordinator role – quite a departure from the career in painting she thought she'd have.
"It's been a lot of fun learning," she says.
Her new employer has been incredibly supportive as she's navigated her way through the world of New Zealand infrastructure, bid and tender processes, brand management and collateral, along with community initiatives, support of local businesses and overseeing the firm's graduate recruitment programme.
"What sold me on the company was our shared values," she says. "I've carried the values of Te Noho Kotahitanga with me since I left Unitec earlier this year, and to see another company living those values meant the world to me."
---