Emmy winning Unitec graduates
Actor Morgana O'Reilly shares her International Emmy Awards journey.
4 May 2022
Have you ever wondered where your passion for film and television can lead you? Find out from Unitec graduate Morgana O'Reilly who helped create and starred in the International Emmy Award winning drama series, INSiDE.
Early days
Morgana grew up in central Auckland and with both her parents being artists, she decided to pursue a career in the performing arts.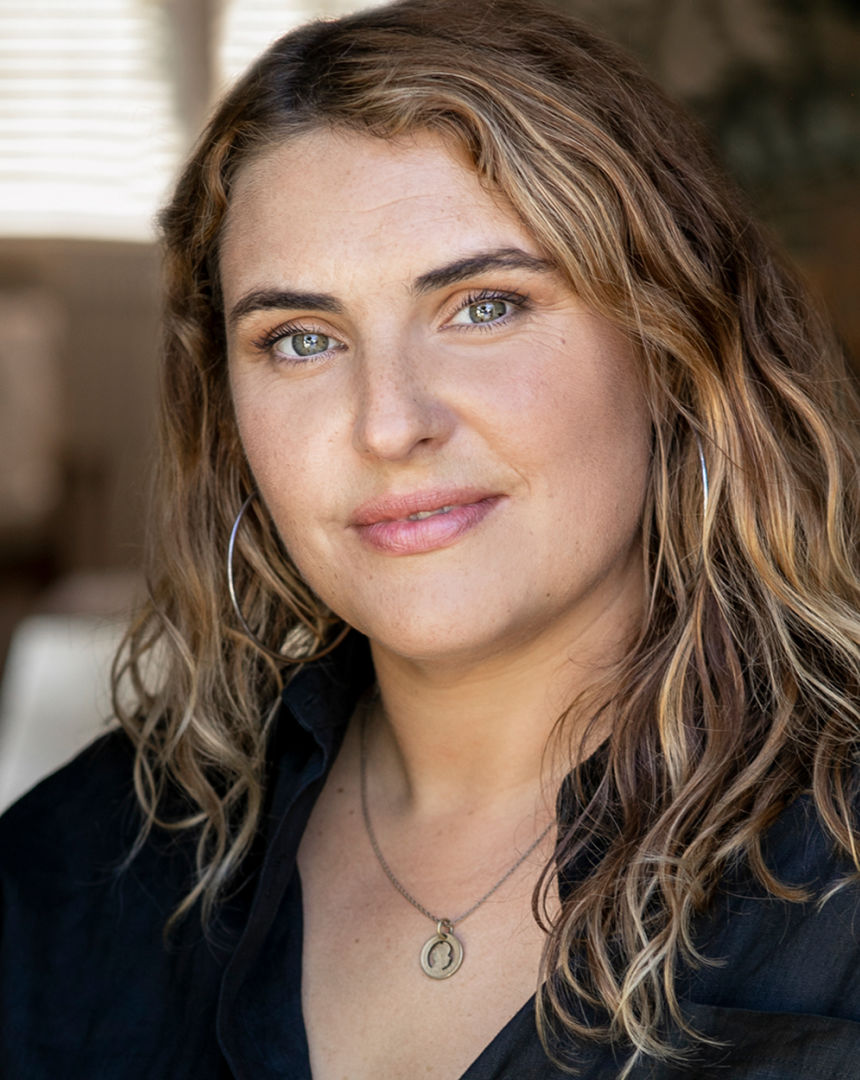 Upon graduating from Unitec in 2006 with a Bachelor of Performing and Screen Arts, she did a lot of theatre and created a one-woman play, The Height of the Eiffel Tower, that took her overseas where she performed it at the New York Fringe Festival.
At the end of her trip to New York, she met her husband and screen director, Peter Salmon, who is also a graduate of the Unitec Screen Arts programme. "It was crazy because we fell in love in New York City, were in the same industry and had so many friends in common yet had never really come across one another despite the similarities."
How INSiDE came about
During the first 2020 COVID-19 lockdown, NZ On Air released funding for projects that could be produced under the lockdown environment, and the couple decided to apply.
"Peter, Shoshana McCallum and Dan Musgrove, AKA Luminous Beast, came up with the idea for INSiDE, and I had to take the role of the lead actor as there weren't any other lead actors in the house. INSiDE was one of the first times Pete and I have properly worked together – only 11 years later.
"The filming process was interesting because the story was conceptualised from being able to be shot in level four lockdown. We remember as soon as we went for the funding, Pete and I were sitting next to each other on the couch thinking, oh gosh, what if we get the funding? How are we going to film and look after our two kids at the same time?
"Luckily when we started filming, we were in level three going into level two. So, we were able to manage the kids. Dave Cameron came in and shot the film, and everything was done socially distanced and turned out to be a fun experience.
"Once a filmmaker has finished their project, it's common practice for the film or series to be entered into as many festivals as you can afford. This essentially helps to keep it alive, giving it an audience for as long as possible."
Recognition
The team decided to enter INSiDE into some overseas awards, including the International Emmy Awards.
"We had been accepted to a lot of overseas festivals like London Web Fest, Rio and the Asian Oscars, as well as being nominated for an Emmy, which was huge. For the Asian Oscars, we were the national winner for our category, and I also won the best actress at London Web Fest.
"We remember the day the Emmys was airing. New Zealand was at the point where we were just able to see friends and family in the backyard. One of the creators and a dear friend, Dan Musgrove, hosted us in his backyard to watch the awards together. For us being nominated was a huge deal in itself, so we were just grateful to be there.
"I remember watching Method Man coming up onto the stage to announce the winners, and he said, 'and the award for the short-form series goes to', and there was a pause where he said, 'uh'. As soon as he said 'uh' I thought well that's definitely a foreign name and then he said, 'uh INSiDE'.
"We all just lost it, we cried, and we danced, and it was funny because straight after that, I remember saying bye to everyone as I had to go pick up the kids from school, so it was a funny come back to reality moment."
Check the moment INSiDE was awarded the International Emmy Award:
Time at Unitec
Morgana recalls her time at Unitec as a vital part of her learning journey.
"I studied a Bachelor of Performing and Screen Arts, and we had a great class, where you really felt at home, and it was like a big family. As the training was intensely working with different emotions, it was great to be surrounded by a safe group of people who would support you.
"I lapped up every moment of my study at Unitec because I came straight out of high school and realised that my brain was thirsty for what they were offering, and the best part was that there was no real right or wrong. My study at Unitec gave me a fantastic work ethic; it gave me a safe space to make mistakes and a great foundation of classical training.
"Advice I would give to a young student looking to study performing and screen arts is that this is not a sport and there is no finish line. The main thing is to feel a sense of pride in yourself and your work. Stop writing your occupation as an actor; you are an artist, in whatever shape or form that means. What is meant for you won't pass you by."