"Don't let anyone else decide your future."
Seeing her CV ripped up and thrown in the bin was enough of an incentive for Fijian-born Saras Pillay to decide she was never going to let anyone else decide her future.
3 June 2022
Saras, who's from Nadi in Fiji, came to New Zealand on her own when she was just 17 years old. She credits her mother, who single-handedly raised two daughters while working full-time, with instilling in her the value of ethics, respect, setting goals and striving hard to achieve them.
"She was my absolute rock," she says.
It was while she was following up about a role at a fast food outlet that she saw the manager rip her application in half, and from that point on she vowed that she would never let anyone do that to her again.
She found work at Datacom as a Vodafone agent and then the Hilton Hotel as a receptionist, where her curiosity led her to first take an interest in Marketing. That was followed by a role at the online retail store, The Nile, and she then took a career break while she had her daughter, Rivana.
Saras decided that she liked the fast-moving pace and challenge of the consumer goods industry, and once her daughter was settled into childcare, she got a job at global food giant Nestle as a sales co-ordinator, supporting the nationwide team of field managers.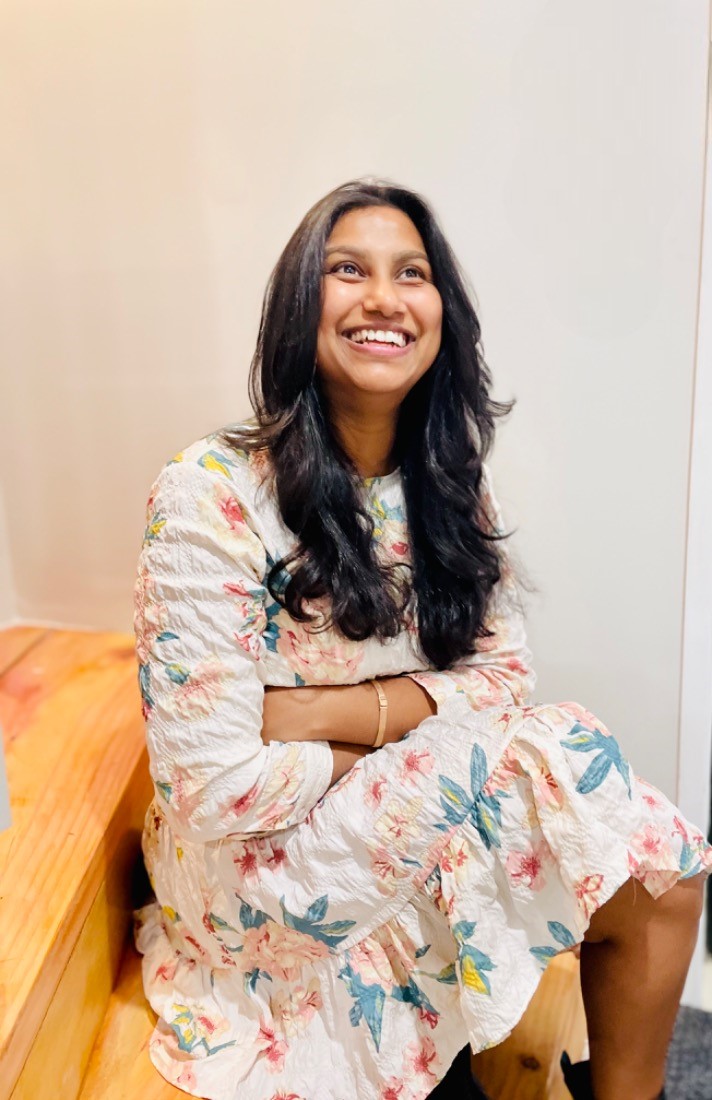 Saras
"It was at that point that I really realised that I could put my marketing skills to good use," she says.
"There's sometimes a disconnect between sales and marketing in an organisation, but with my knowledge of both functions, I realised I could be an asset."
She stayed in the consumer goods industry for a further three and a half years, applying her marketing skills to new product launches and working on insights and strategies. It was during that time that she decided to study part-time at Unitec's School of Applied Business for a Bachelor of Business where she could further develop her passion for Marketing, and juggled work, study and family life for four years before graduating at the end of last year.
"I love learning, and what's current," she says. "The feedback I had from other students who had done the course was really positive, and the course lecturers were incredibly supportive of my work and home life. They really wanted to help me succeed."
Despite her industry experience, Saras says she soon realised there was quite a lot she didn't know.
"I liked the challenge," she says. "There was a lot of learning and different ways of applying that learning in class and at work. We were thrown under the bus, but in a good way!"
"I was introduced to a new way of thinking, but I was never told that I was wrong," she says. "That's the most constructive and rewarding form of learning."
She also credits Unitec's Support Services with providing additional assistance and practical skills, such as writing her CV.
"Every prospective employer I talk to mentions how great my CV is," Saras says.
COVID-19 was something of a blessing in disguise, she says. She got to spend more time with her family and learnt to study successfully online. "I never knew that online learning was possible," she says.
"It's all about being resilient and finding your drive and passion," she says. "I'm really fortunate to have a very supportive husband and an understanding daughter. They help me make it all work."
Saras has recently taken on a new role as a national key account manager at an Auckland-based sales and marketing agency, and is excited about what the future holds.
"I really enjoy the fast-moving consumer goods sector," she says. "I'm a strong problem solver and have a very unique way of thinking. I really feel like I've reached a key goal with my new role, and want to keep aiming higher."
"I really want to be a leader who sets a different path and a unique way of thinking. I'm only human and I know that at times I'll fail, but I also know that I'll get up and keep going, no matter what. I hope some people find inspiration in my honesty and humility."