When Jagdip Singh started at Unitec in 2011, he never imagined that seven years later he'd be running his own architectural firm with a First Class Master's Degree in Architecture and two architectural awards under his belt.
His Unitec career began straight out of high school with the one-year Diploma in Architecture, where he studied the ins-and-outs of the New Zealand building code and laid the technical foundations for his career. However, it wasn't the easiest of starts.
"The Diploma in Architectural Technology was quite a challenge for me. The technical and legal side of architecture isn't naturally where my passions lie, so I'd have to say I struggled through that first year! In hindsight, it gave me a really solid base upon which to build my career. In fact, what I learnt that year has proven invaluable in my role – particularly as New Zealand has a lot of specific building code and planning requirements that you need to understand as an architectural designer."
After finishing the Diploma, Jagdip decided to explore Unitec's Bachelor of Architecture degree. This is where he really found his feet – and he hasn't looked back since.
"I really enjoyed the degree and, thanks to a huge amount of support from lecturers and mentors at Unitec, I decided to dig in and move on to the Masters' programme. It was at this point I realised I wanted to start my own architectural business when I graduated, so I put everything into achieving that goal."
On top of managing the workload of a Masters' degree, Jagdip began networking with the right people, set up his own company and prepared himself for starting out on his own once the degree was complete.
"Unitec not only provided me with architectural knowledge, but with the practical tools I needed to set up my own business. In our first year we did a paper looking at how to develop a business model for an architectural firm – things like risk analysis, generating funding and balancing business expenses. I knew this was where I wanted to go, so I took it very seriously – talking to my teachers about different scenarios and asking a lot of questions!"
It's this open connectivity between student and teacher at Unitec that Jagdip believes made a real difference.
"I think the student environment at some universities can be a bit isolated. At Unitec I was able to connect easily with professors and, through them, with key people in the industry – which is so important."
In the second year of his Masters, Jagdip took on the task of finding a topic for his thesis, and landed on something very close to his heart. Jagdip's family immigrated from India to New Zealand in the early 2000s, and discovered a life that was very different to the one they'd come from.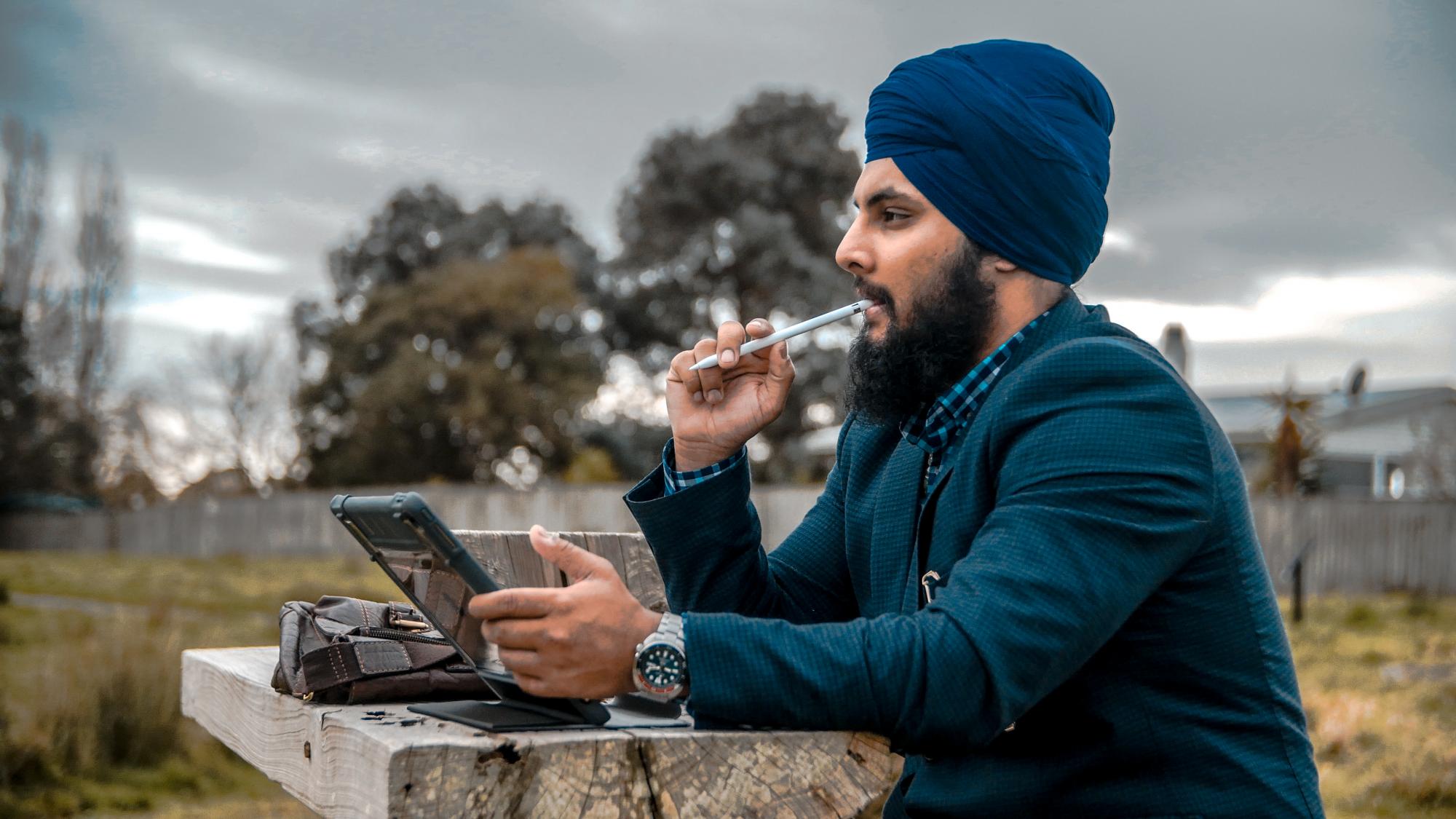 "India, especially in rural areas, is quite poverty driven. The struggle for life is real. It's about the constant need to make ends meet. Growing up in New Zealand we could see the contrast and how much more privileged we were here. I decided I wanted to use my thesis to do something for those in need of change – so I visited my old village to see how I could apply my knowledge there to make a difference."
Like New Zealand, India is affected by rural to urban migration: young people moving to cities, leaving rural areas struggling. Jagdip decided to set up an architectural development scheme to help rural communities in Punjab – teaching local people how to construct their own buildings using locally sourced materials.
"My Masters' thesis, 'The agent of change' was well received both in India and New Zealand. The encouragement and support of Unitec's staff was pivotal to my success; in fact, they are still encouraging me to take my work further."
Aside from this support, Jagdip credits Unitec's focus on 'real world learning' with his ability to hit the ground running after graduation.
"The focus on theory and academia at other learning facilities can leave you disconnected from the reality of the work you're going to do. For example, some architectural degrees focus on creating beautiful images, but when it comes to how things are put together, it's a problem. At Unitec we learnt that, as architecture students, we can only add value if we understand the full process from design to build. We must be able to say 'this is how my design is going to work' – so we can work together with engineers to achieve our vision. I truly believe Unitec prepares you for the real world."
---