World's Top University Awards Scholarship to Young Māori Researcher
The world's top university, Massachusetts Institute of Technology (MIT), has awarded Jacqueline Paul (Ngā Puhi, Ngāti Kahungunu ki Heretaunga, Ngāti Tūwharetoa) a full ride scholarship. (This means one that covers all expenses, including tuition, books, fees, room and board)
9 May 2022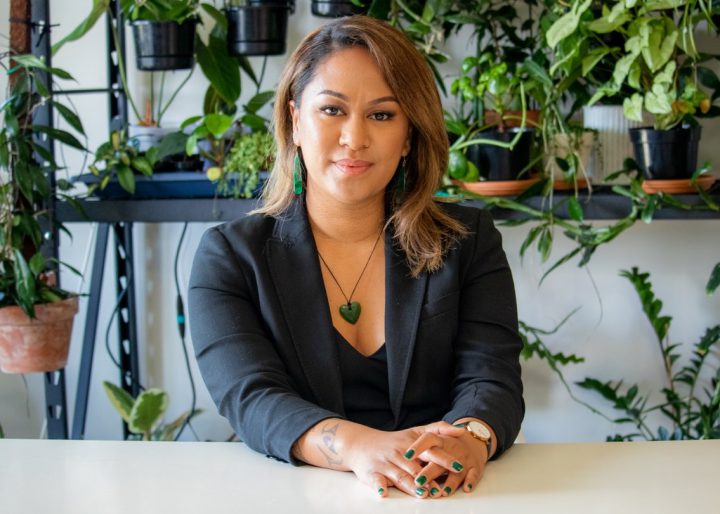 The Unitec lecturer and Ngā Wai A Te Tūī researcher has joined the chosen few accepted to MIT, ranked as the best university in the world alongside institutes such as Harvard, Oxford and Stanford. For more than a decade, MIT has maintained the number one spot on the QS World University Rankings, and the competitive admissions process only accepts 4.1% or 4 out of every 100 applicants.
Jackie received the news of her acceptance to MIT just hours after graduating with her Masters at the University of Cambridge.
"I was in Lucy Cavendish College with a close friend and my sister when I received the news. It has taken me several weeks to process everything as it feels surreal to get into the one school I thought I would never get into. I feel so humbled and extremely grateful. "
It costs roughly $75,000 – $100,000 USD to attend MIT per academic year, and Jackie's scholarship package covers five years of full tuition, stipend and health insurance. Later this year, she will move to the United States to begin her PhD at MIT's School of Architecture and Planning.
"It has always been a dream of mine to study in the US since I was young. I started studying architecture ten years ago, and since then, I have strived to achieve this goal, which has come with a lot of hard work, discipline and sacrifice, not just from myself but my friends and family. "
The 28-year-old has dedicated her career to addressing housing deprivation for Māori and holds a four-year Bachelor of Landscape Architecture degree (Unitec), a Master of Philosophy in Planning Growth and Regeneration (University of Cambridge) and is now set to begin her Doctor of Philosophy (PhD) in MIT's Department of Urban Studies and Planning.
Her extensive knowledge has contributed to the WAI2750 Housing Policy and Services Inquiry, and she has joined the Human Rights Commission as an expert and technical advisor to support the housing inquiry.
"Housing is the most pressing issue in Aotearoa New Zealand. I hope to invest time into researching finance and policy mechanisms that enable diverse Indigenous housing innovations. There is also an opportunity to explore how housing is a constitutional issue, which was a key finding that came out of my Master's thesis."
As an independent specialist with Kāinga Ora and researcher of National Science Challenge: Building Better Homes, Towns and Cities, Jackie advocates for solutions and approaches that give effect to Te Tiriti o Waitangi and support Māori communities. She also hopes to connect and collaborate with other Indigenous architects, planners and designers to share knowledge and tools.
"This is a great opportunity to learn from other Indigenous communities and further strengthen the movement towards decolonising and indigenising the built and natural environment."
Ngā Wai A Te Tūī Director, Professor Jenny Lee-Morgan, says: "We are thrilled that she has won this prestigious scholarship. Jackie is already an outstanding leader. She has such a strong commitment to improving conditions for Māori, especially for rangatahi, and an amazing work ethic. This opportunity will continue to develop her academic abilities and position her well to return home and make a real impact for our people. We are incredibly proud of her."
Jackie will head to the unceded territory of the Wampanoag Nation in August to begin her new academic journey with MIT. She hopes that her journey will inspire other young Māori to chase their dreams and serve their respective communities.
---