Wildlife Graduate Digs Up Top Job
Foster Newman, a 21-year-old wildlife enthusiast from Devonport has left for the US to start his dream role at an elephant sanctuary in Tennessee.
The recent wildlife graduate arrived at Unitec without the formal school qualifications to meet direct entry into his ideal course. With the help of Unitec's philosophy of pathways and bridging programmes Foster completed his zookeeper qualification, Certificate in Animal Management (Captive Wild Animals) at the end of 2016.
"I hadn't done science subjects at NCEA level. One of the lecturers at Unitec allowed me to do a couple of papers to give me a go before I got accepted. I did a lot of work to get in, to prove that I deserved to be on the course. It took me a lot longer and was more difficult than what it would be for the average person. I am a slow-paced reader. Still, I wanted to prove to everyone I can do this – and I can do it really well."
Now Foster is employed in a coveted role at the Tennessee Elephant Sanctuary. At 2,700 acres, the elephant sanctuary is the largest natural habitat refuge for elephants in the United States and is one of only two sanctuaries for elephants in North America accredited by the Global Federation of Animal Sanctuaries.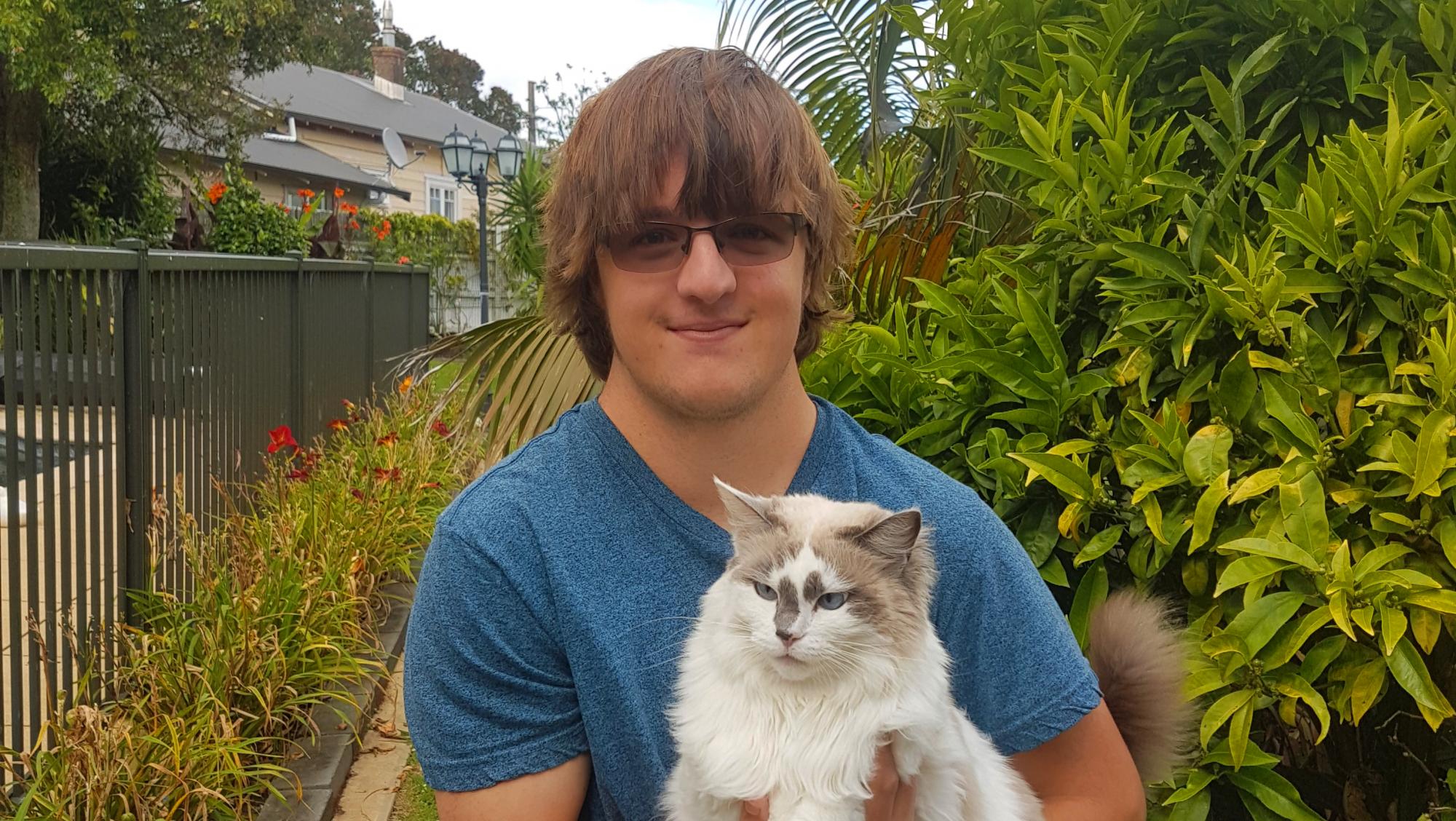 Unitec Certificate in Animal Management graduate Foster Newman, who recently scored a job in a Tennessee elephant sanctuary
Lorne Roberts, an Academic Leader in Environmental and Animal Sciences at Unitec and responsible for the zookeeper programme says "I was so impressed with Foster's motivation and conviction. You could see how passionate he was about zoos, animals and conservation. His commitment shone through. He is a great success story."
It all began when Foster fell in love with wildlife work, and elephants in particular, while doing a junior zoo keeper programme with Auckland Zoo at the age of 14.
"Elephants are just amazing creatures. They have advanced social and cognitive skills. I love that they are smart enough that they have their own ceremonies, rituals for when herd members die or new members join the group. I love being up and close to them, seeing what they do and what they can do," says Foster.
"I hate seeing the numbers of animals dropping. I have always wanted to be a part of bringing back those numbers, teaching people about how to care for the animals we have under our care."
Following graduation, Foster set about establishing himself overseas. After three months he began the first of three consecutive internships in the United States: Lowry Park in Tampa; Miami Zoo in Miami; then at Cameron Park Zoo, Waco, Texas; – all involving elephants.
Along the journey, Foster has had to prove himself in and out of the classroom. He has had to shovel more than his fair share of manure to get where he wants to be. "There will be more of that to come, they are big animals - but I am fully prepared. It's worth it."
---
For more information:
Animal and Environmental Sciences Bridgepoint and Entry Level Studies