Unitec researchers return to Chatham Island Science Festival
Associate Professor Dr Peter de Lange from Unitec's School of Environmental & Animal Sciences recently travelled to the Chatham Islands for the Chatham Science Festival.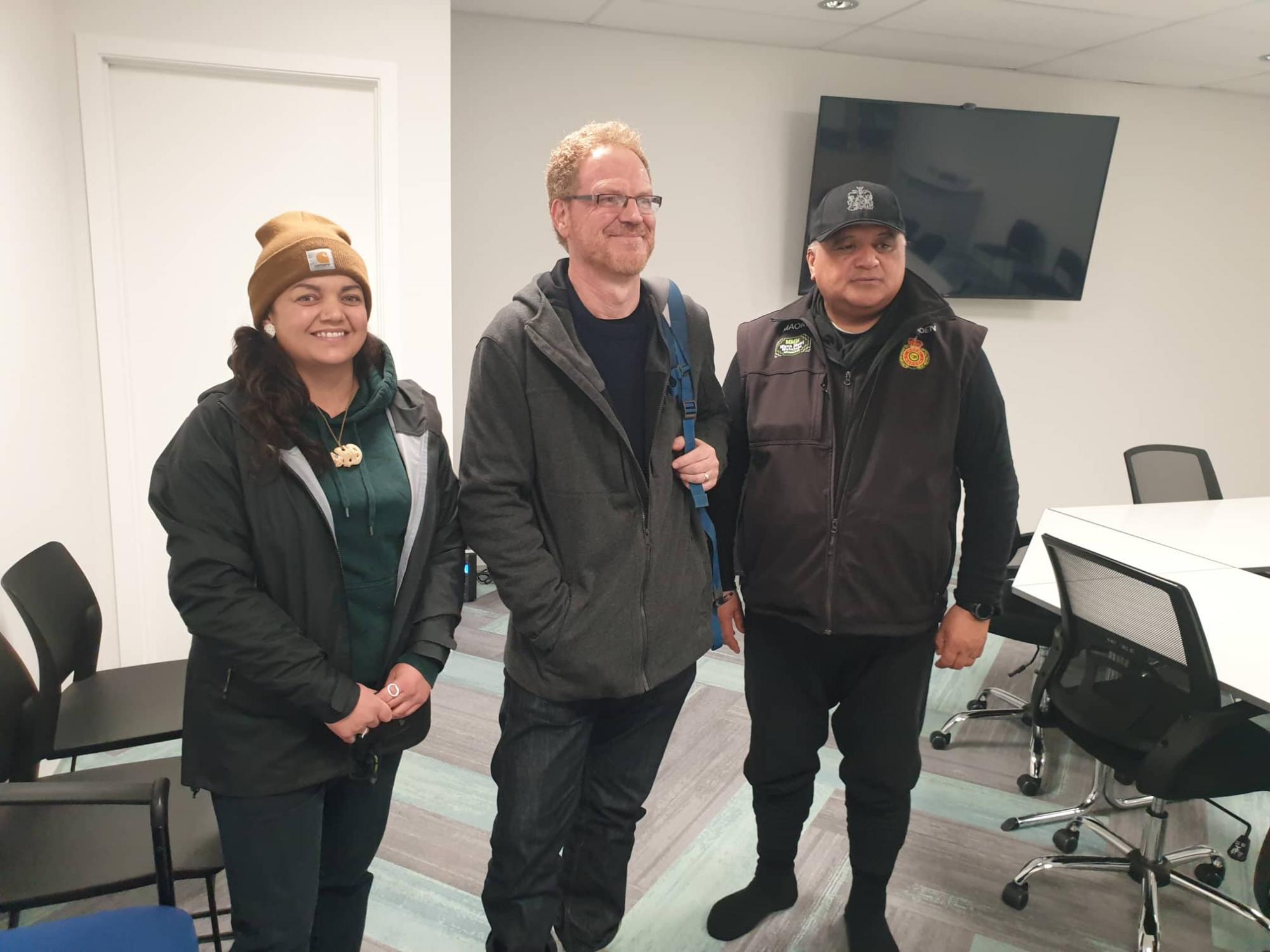 14 September 2022
As Dr de Lange is the Chair of the Chatham Islands Conservation Board, and the board was having a meeting on 19 August, he was able to present that evening at minimal cost as he was already on the island.
The first science festival was meant to take place in August 2002, but was delayed due to the Covid-19 pandemic. Initially, it was organised by Dr David Johnston, Professor of Disaster Management and the Director of the Joint Centre for Disaster Research at Massey University, and Dr Jocelyn Powell, a retired botanist who helps run the Chatham Islands Museum, to celebrate the science happening on and around the Chatham Islands
The festival has a wide focus with scientists and speakers coming from throughout Aotearoa to present on topics ranging from sea temperatures and climate change to life at Scott Base.
Dr de Lange presented his paper "Darwinism, Creationism, Racism" – detailing how a slighted German Botanist, Ferdinand von Mueller living in Victoria, Australia, was motivated by the anti-Germanic stance taken by English botanists George Bentham and Joseph Hooker to publish a Flora for the Chatham Islands in 1864.
"Mueller was a committed Christian, believing in creationism, while Bentham and Hooker were Darwinists. Mueller had an unorthodox way of dealing with plants other people named, by renaming them with new names he created. That didn't sit well with either Hooker or Bentham.
Hooker in particular sought to discredit Mueller's work. So, Mueller hit Hooker where it hurt – by doing a Chatham Island Flora before Hooker got the chance.
While the reasons for Mueller's actions are unfortunate and calculated, the fact remains that Mueller's 1864 Flora is the only complete Flora treatment for the islands – and that is a positive outcome, all the more so because despite being 158 years old, that Flora is still reasonably accurate," says Dr de Lange
For a cold, blustery winter's night the presentation was well attended by the local community and tourists alike, he says.
(Image: Aneika Young (Marlborough Conservation Board Chair), Peter de Lange and Joe McLeod ( tohunga, who has expertise in using indigenous plants for flavouring food) (Image: David Johnston))
---