Unitec onshore agents' day signals back to business for International outreach
More than 60 onshore international agents gathered at Unitec recently to celebrate the return of international students to the campus for the first time in two and a half years.
2 November 2022
The New Zealand-based agents have been an integral part of Unitec's continuous mission of proactive engagement since the global pandemic first closed the country's borders in March 2020.
Despite travel restrictions, Unitec's International Marketing team didn't relent in its efforts to connect with prospective students, agents and partners through direct recruitment and targeted marketing initiatives. It staged virtual global partner networking events for onshore and offshore agents, and developed partnerships with institutional partners in China and the Indian sub-continent.
The team has maintained a steady stream of visits to Auckland secondary schools, recruiting international students on to a range of programmes at Unitec, including business, construction and healthcare.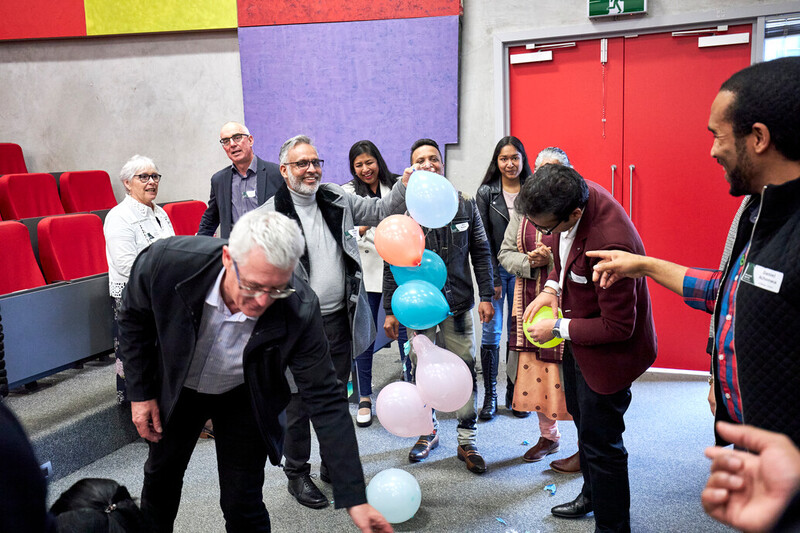 "Our agents have stuck with us through all the challenges of COVID, and we couldn't have done it without them," says Don Sirimanne, head of International Market Development at Unitec. "It was such a good feeling to see so many of our agents together in one room again, and to celebrate together what's in store for next year."
Unitec is launching a new Master of Applied Technologies computing programme in 2023 which replaces the previous Master of Computing programme. This new one-and-a-half-year programme has been designed to cater to students who want to undertake research or complete a capstone project in cybersecurity, data analytics and software development.
In addition, in 2023 Unitec will become fully part of Te Pūkenga, a national network of polytechnics and industry training organisations delivering skills training in a wide range of locations throughout Aotearoa New Zealand. International students will be able to benefit from a network-wide range of opportunities as part of the wider Te Pūkenga whānau.
A panel discussion at the agents' event focused on the current skill shortage in New Zealand and how international students help shape the future of our workforce. Chaired by Puja Malik, Unitec's Country Manager for India and Sri Lanka, the panel featured presentations by Paul Jeurisson, Head of the School of Construction; Susan Bennett, Head of the School of Computing and Applied Technology; Paul Natac, Auckland branch chair of IT Professionals NZ; and Andrew Lister, operations manager at Foodstuffs.
Those who attended the event praised Unitec's international team for their commitment to the success of their students, and the dedicated partnerships they maintain with their agents.
Kris Zhang, an agent with Top New Channel International Education Services, said, "We were provided with timely information on the tertiary education sector, and what the move to Te Pūkenga will mean to us as agents.
"We were also given detailed guidance on new programmes and initiatives, and the enhanced role we can play at a time of great opportunities for international students."

Robust international pipeline in 2023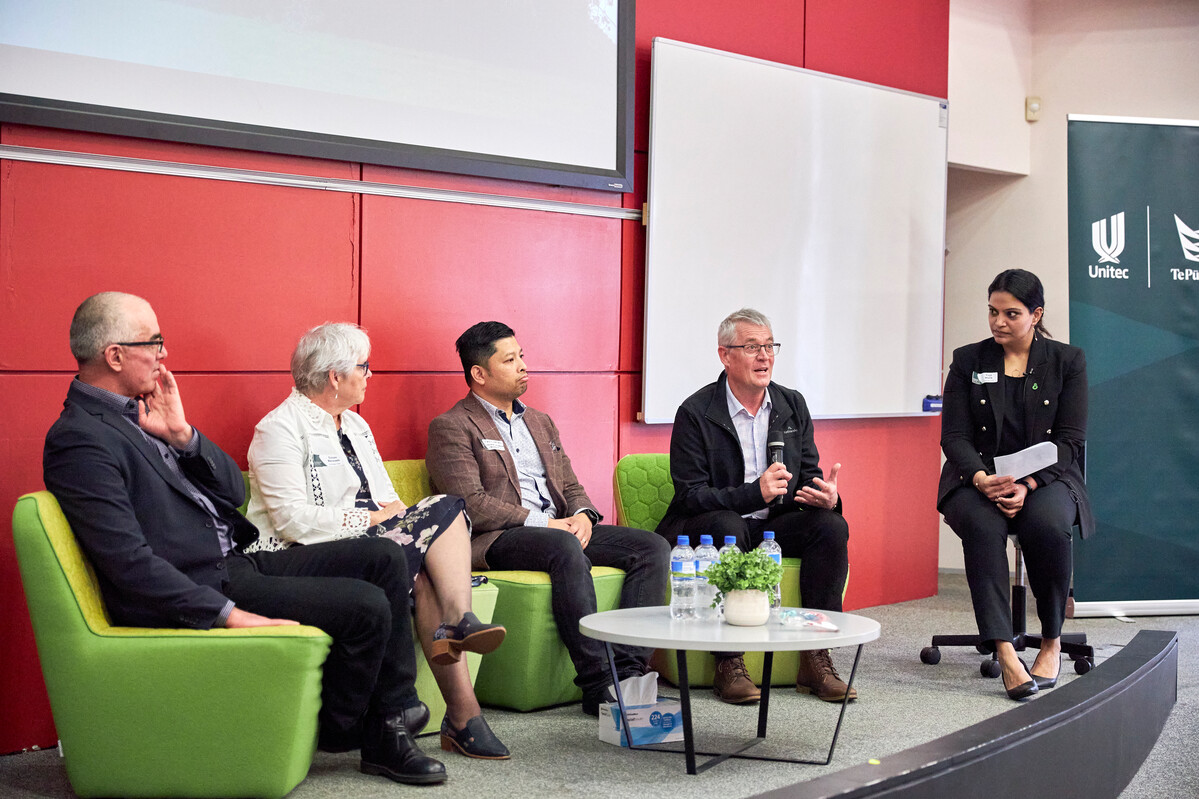 Unitec has the highest number of international applications in the pipeline for the past five years.
"This is largely due to the work we put in throughout the lockdowns to keep momentum and awareness high," said Mr Sirimanne. "Our onshore agents have been a key part of this, and re-connecting with markets in person has enabled Unitec to be front of mind when it comes to making study choices.
"The demand remains high from all of our key markets and I see agents as pivotal part of getting our students to New Zealand."

Unitec's largest international markets are India and China, in line with other tertiary providers. It also has growing interest from students in Sri Lanka, Vietnam, Malaysia, South Korea, Nepal and the Philippines wanting to study in New Zealand.
Student engagement is at an all-time high at Unitec with record Net Promoter Scores for both new and returning students recorded in Semester 1 this year. Despite the challenges and disruption of the global pandemic, Unitec's focus has steadfastly remained on positive outcomes for its students.
---