Unitec Architecture students showcase sustainability at New Zealand's leading construction and design show
A bike pod made from upcycled materials was the centrepiece of a student-led product display at the BuildNZ show held recently at the Auckland Showgrounds.
22 July 2022
BuildNZ is the leading trade event for the Building, Construction, Design, and Architecture industries, bringing industry professionals and innovators together to share ideas, showcase the latest products, and develop business relationships.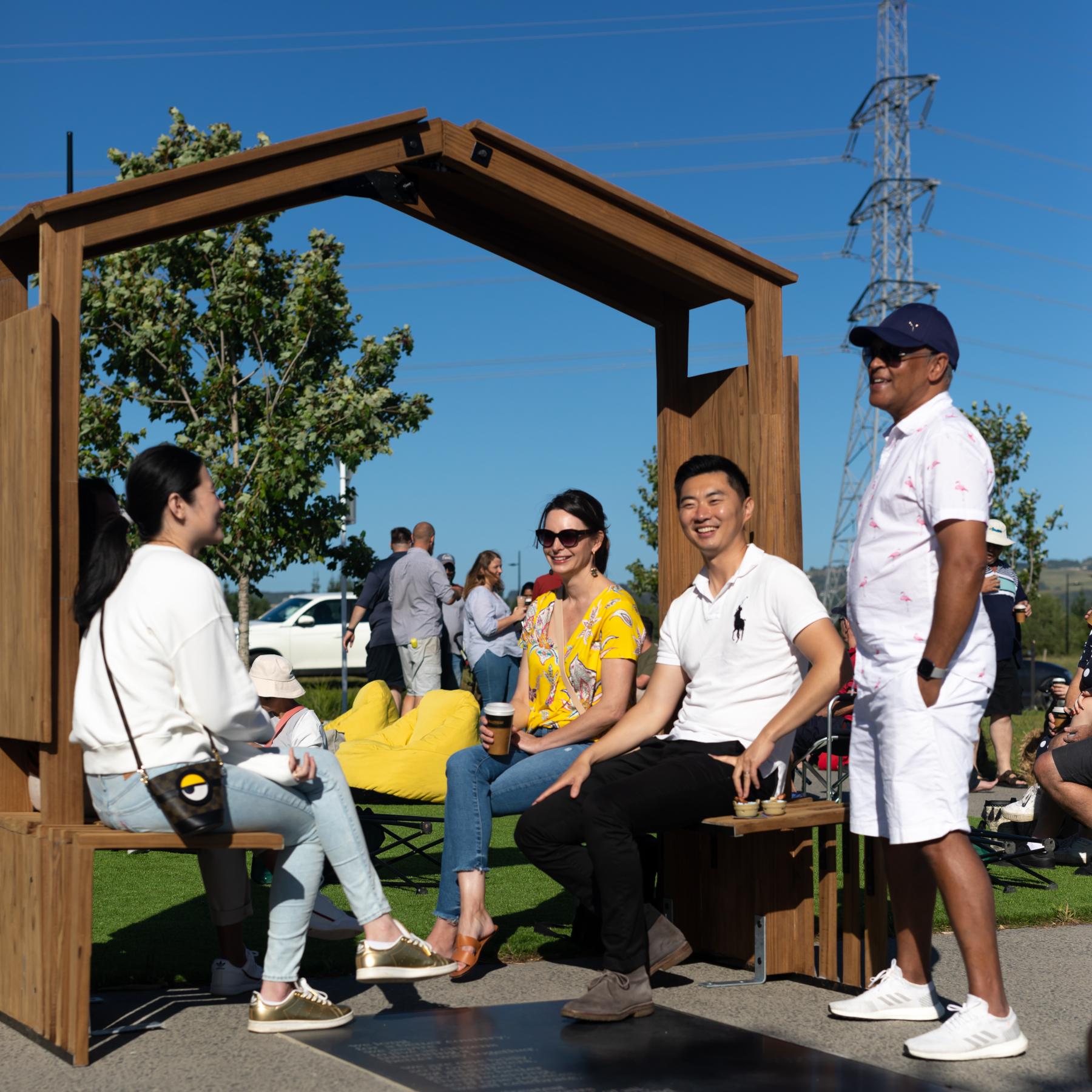 Thirty students from Unitec's School of Architecture worked on the project as part of their Design Fabrication elective, reusing ABODO timber offcuts to create a pop-up seating area and integrated bike parking.
The four-month long project required students to learn how to use Computer Numeric Control (CNC) machinery, which involves the use of computers to control machine tools and cut materials in a very precise way. Students first modelled the design using computer-aided design software, and then programmed the 3D model into the CNC machine.
They also had to learn how to work with conventional woodworking tools and equipment.

The students worked under the guidance of senior lecturer Yusef Patel and lecturer Keith Mann who have championed the incorporation of sustainable practices into student-build projects for many years.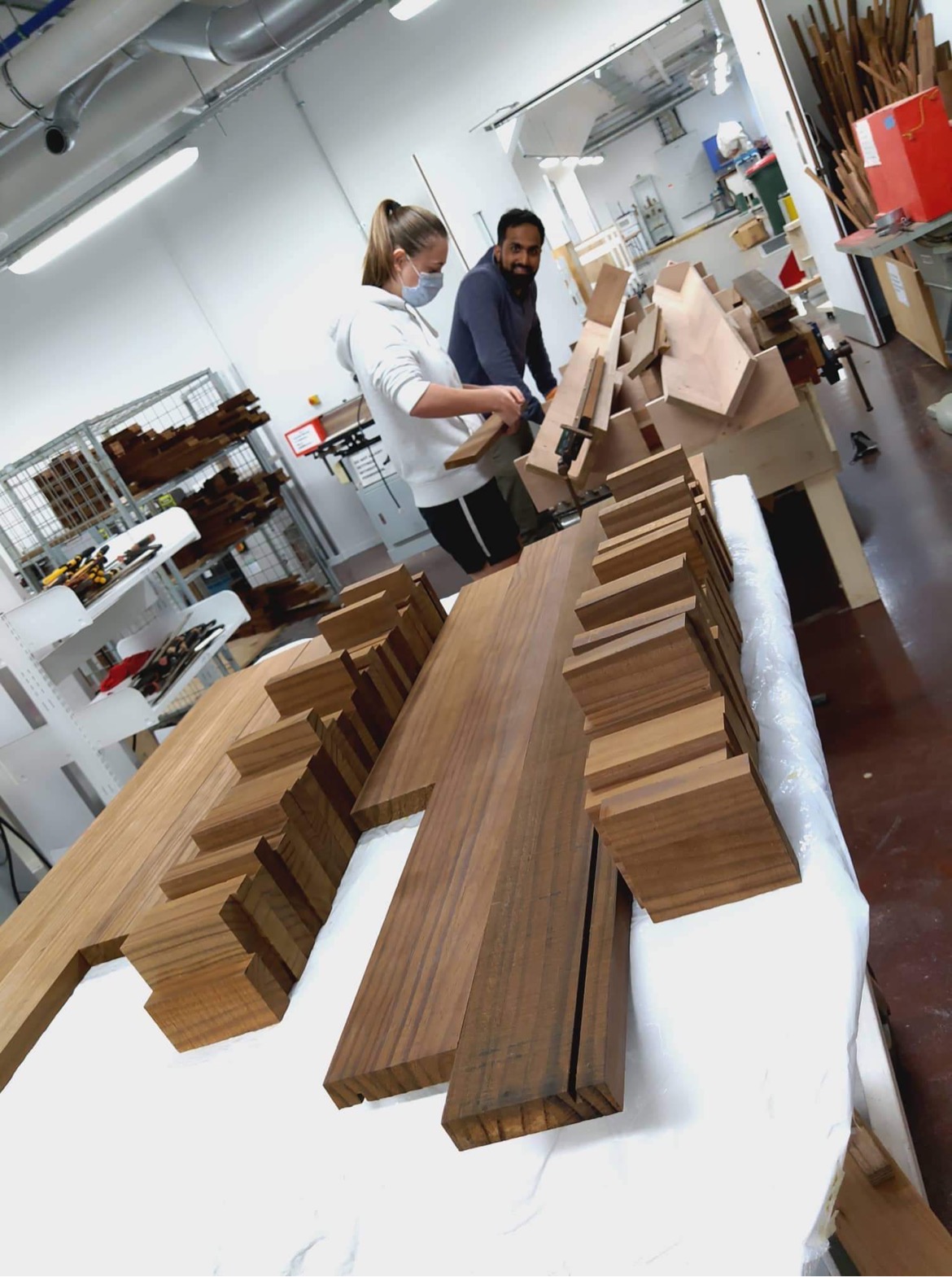 The reduction, recycling and reuse of materials in order to decrease construction waste is a common theme of Unitec's creative and innovative pre-fabricated designs, which have also included a seating shelter at Zayed College, a pavilion showcasing the work of local graffiti artists in Avondale, and a partnership with Stevens Lawson Architects on the highly-revered Gateway Pavilion which formed the entranceway to the Sculpture on the Gulf exhibition on Waiheke Island five years ago.

The bike pod will be installed in the newly-constructed town centre in Auranga, South Auckland, later this year, and it's hoped it will lead to a more permanent pavilion structure.

"By having the designs on public display we're not only celebrating the student's work, but also educating the wider community about reducing construction waste," says Yusef.

"Being involved in the project was an amazing experience," says first year student Kyah Suckling, who completed a two-year Diploma of Architectural Technology at Unitec last year before starting her Bachelor of Architecture studies this year.

"I got to learn heaps about the design and construction process, and also met a lot of people when I was on the stand. It was a great networking opportunity."
---