Taking homework literally
STUDENTS IN AUCKLAND BUILD NEW, HEALTHY HOMES FOR WHĀNAU IN NEED
27 January 2023
Giving new meaning to "homework", a group of approximately 100 students at Unitec – Te Pūkenga have built four new transportable homes on their Mt Albert campus – and more are in the immediate pipeline. Two two-bedroom (82sqm) houses, one three-bedroom (114sqm) house and one four-bedroom (128sqm) house will soon be homes for families in need of warm, dry, healthy and affordable accommodation. All were built to the New Zealand Green Building Council 6 Homestar standards.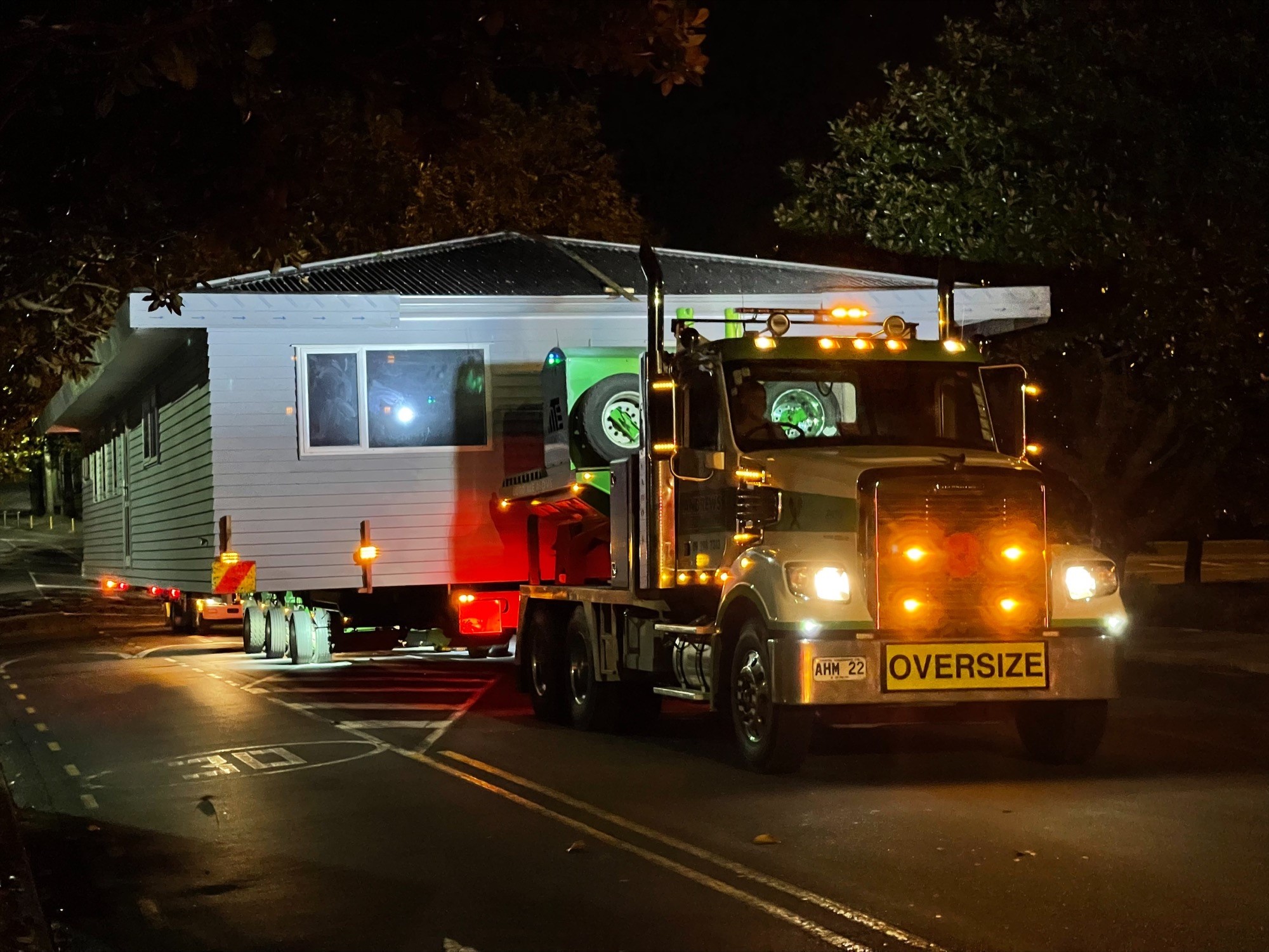 The homes are the product of a special partnership between Unitec – Te Pūkenga and Kāinga Ora – Homes and Communities. The contributing students are enrolled in the School of Trades and Services and their construction work is supervised by lecturer and project manager Joseph Pitovao. Around 25 students are involved in each build.
Mr Pitovao says, "Unitec offers Level 3 students the opportunity to build a house as part of the practical training towards their qualification. This partnership came about after Kāinga Ora approached Unitec in 2021 to contribute to this programme and help resolve the housing shortage in Aotearoa. Kāinga Ora provided the plan and the students did the construction to Healthy Homes Standards.
"Working in partnership with Kāinga Ora to build these homes has given our students the opportunity to hone their skills and get real-world experience. It engages them in an industry standard with 6 Homestar-quality homes that go directly into the community, giving them a far better connection with their learning. The programme provides a pathway into the industry and trains the next generation of builders while helping to meet an urgent need for more social housing. The results to date have been excellent and the Unitec community is pleased to be playing a role in important mahi that advances the interests of our students along with whānau."
Of the more than 280 students involved in building the first eight houses in the partnership, more than 60 have gone on to the Unitec New Zealand Certificate (NZCC) Apprenticeship programme. One is Josef Chang Tung, who worked on a five-bedroom house through 2021. He says, "I wanted to do some building and found the Unitec course through high school. It was fun and a good course – they gave us lots to do. I learned the basics of house building and it got me into the job I'm in now."
Yosuf Abid helped build one of the two-bedroom homes in 2021, after he switched courses from electrical engineering to construction. He describes the Unitec carpentry course as "hands-on, the theory and also the practical. It gave me a good foundation to go into the building industry."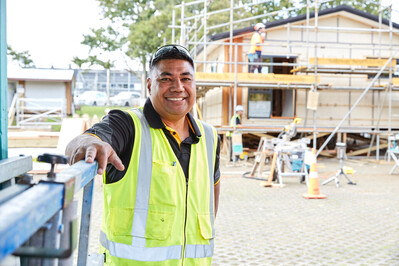 While Unitec has included house building in its syllabus successfully for around 14 years, Mr Pitovao says it was in 2020 that the institution's leaders decided to drive more value and refine outputs further. "We invested in the building site to bring it to the industry standard and add as much value as possible for our students. This is one of the most successful programmes in the institute, with majority of the learners being Māori, Pasifika, or under 25. It is an ideal landing pad for school leavers and the perfect pathway into the NZCC Apprenticeship Programme with Unitec.
Visit the Unitec website to find out more about the New Zealand Certificate in Construction and Trade Skills and become part of a whānau that makes a difference in our communities.
Fact Sheet
The partnership formed in 2021 between Unitec and Kāinga Ora has to date produced eight homes in total - one five-bedroom (143sqm) and three two-bedroom (82sqm) homes in 2021, and two two-bedroom (82sqm), one three-bedroom (114sqm) and one four-bedroom (128sqm) homes in 2022.
The participating students are enrolled in the Unitec School of Trades and Services and undertake the building work as part of their Level 3 New Zealand Certificate in Construction Trade Skills – Carpentry.
All houses are built to New Zealand Green Building Council 6 Homestar standards.
---
Study New Zealand Certificate in Construction Trade Skills - Carpentry