Shortland Street and Unitec creating a community of talent
The partnership giving Unitec students and graduates opportunities on screen.
9 February 2022
Shortland Street and Unitec have a history of collaboration that has supported young talent into the acting and performing arts profession. Marianne Infante who is of Kapampángan-Filipino heritage graduated with a Bachelor of Performing and Screen Arts in 2016 and now stars as Madonna Diaz in the long-running soap. Second-year student Lara Chuo, also of Filipino heritage, has played a drag queen in a series of cameo performances on the show.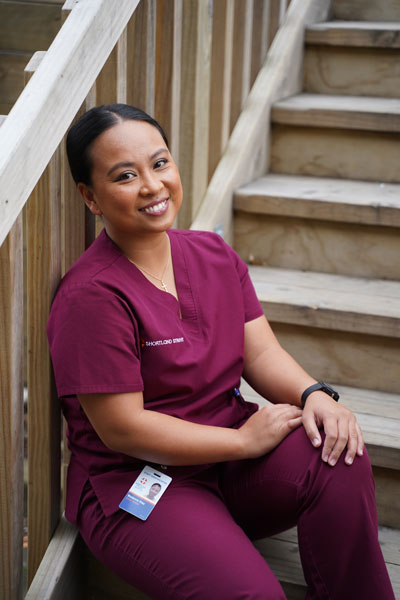 Creating a community
A newly minted degree certificate gives students the key to the door to enter the world of work. The time spent studying is focused on this one achievement. For those embarking on a vocational degree, however, there is one other focal point – the degree must also ensure that students have the practical training and opportunities to succeed in their chosen profession. This is of particular importance for those students wishing to enter the world of art and performance.
"Unitec became my family," says Marianne. "It provided me with a place to belong. A place to have fun, to learn, and to explore. It equipped me with the tools I needed to succeed and sustain myself. Even today, I still find myself channelling the techniques I learnt at Unitec. The course gave me a solid foundation, a community of enthusiastic supporters, and the confidence to express myself as a storyteller."
It is a sentiment that is shared by Lara.
"We have a small cohort. I am one of only 30 dancers in my year. This means I get a lot of individual attention. The team at Unitec is as focused on my future as they are on honing my craft and academic training.
"They make connections. They help with industry placements and internships, and they are alert to auditions and opportunities. I still have to do the hard work, put in the effort, the time, and the dedication, but being guided to making the right choices is invaluable."
Shortland Street has a close relationship with Unitec and Casting Director Matt Dwyer can vouch for the calibre of talent that comes out of the Performing and Screen Arts School.
"When tutoring with the Unitec 3rd years, I do find a very high percentage of the students are committed to their craft and really want to invest, pursue and push themselves within the class workshops.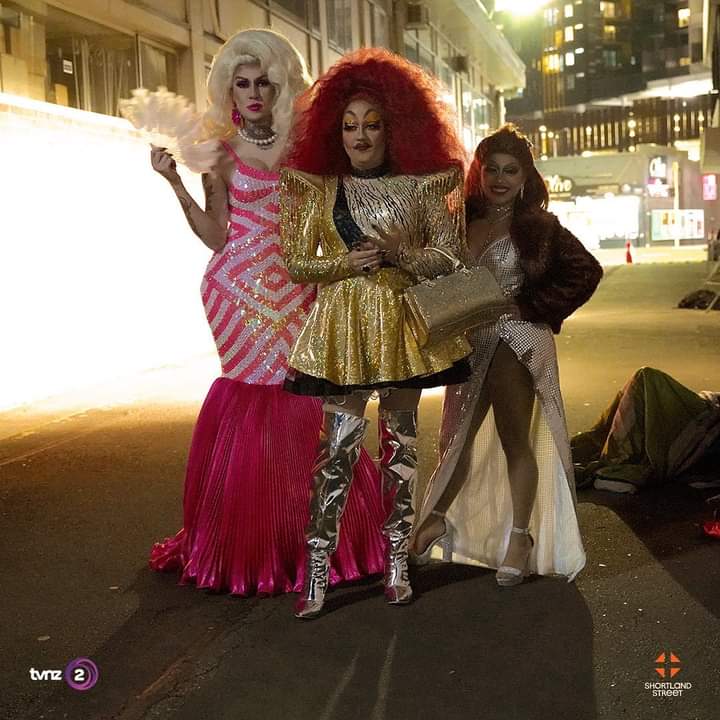 "This, naturally, is fantastic for me to see where they are at with their acting levels before they cut their Unitec umbilical cord and embark on their personal journeys outside the walls of this great acting institution."
Unitec prides itself on its hands-on, practical approach to study. The learning to earning pipeline is always changing and the institute understands that a one-size-fits-all approach to employability simply does not work. It strives to ensure each student is nurtured and supported to enable them to easily translate their academic accomplishment into professional success.
Success on the Street
Shortland Street is one of the country's longest-running and much-loved television programmes. In May, this year, it will be celebrating its 30th anniversary. It is also seen as a 'rite of passage' for many aspiring performers including past and present Unitec students - Sara Wiseman, Ria Vandervis, Kura Forrester, Nicole Whippy, Katherine Kennard, Ava Diakhaby, Jacqueline Nairn, Kiel McNaughton, Matt Smith, Will Wallace (Unitec screen acting lecturer) and many more.
"I can tell, almost instantly, the actors that have been through the Unitec programme. It is like we come from the same tree, we share a similar language, a similar energy," says Marianne. "It is something that is noted in the profession. I remember being a student and proudly saying I was training at Unitec, it was a badge of honour, and one that was respected by the professionals I was working with."
"I was only a first-year when I got the opportunity for a small cameo part on the show," says Lara. "Being on the small screen was a very different experience to dancing on stage. I was able to direct the advice and training I had received at Unitec to sharpen my technique without losing my natural performance ability.
"What sets the course apart for me is that it prepares you for the real world. It gives you real industry experience. I learn how to be a better performer, the techniques, the craft but I am also given something more – something harder to define – it is a confidence, a belief in yourself, a desire to be independent, and to make something of yourself. Marianne called this a toolkit, and I think she is right. They are helping me polish my performances skills and give me the tools to find great opportunities. Put simply, they have my back."
Marianne agrees.
"The gulf between academia and the real world, especially in the performing arts can be difficult to transcend. As an actor, putting theory into practice to create art is especially challenging. Unitec provided a balance. It was up to me to take what I needed from the course, to put the effort in. In return, Unitec demystified the industry. They gave me the confidence and connections to push open all the doors."
Future performers
Acting, like all other professions, is demanding more and more of young entrants. Greater innovation, greater skills, greater flexibility. Unitec is helping to lead the way, preparing future performers to take on the industry.
"My advice," says Marianne, "know why you want to be there. Understand why your story is worth telling. Take advantage of every opportunity, be kind and genuine with every person you meet, and work hard. Unitec helps to open the door; your talent and drive will push you through."
"I agree", says Lara. "The performing arts is not just a fun hobby. It is scary to make the leap but if you follow your passion, work hard, and believe in yourself, you can make a great career in the performing arts. Studying at Unitec is worth it."

---