Rangahau Horonuku Hou - New Research Landscapes
Unitec Institute of Technology – Te Whare Wānanga o Wairaka and the Manukau Institute of Technology - Te Whare Takiura o Manukau warmly welcome staff from all Institutes of Technology and Polytechnics in NZ and their research partners to register and to submit abstract(s) to present a paper or poster(s).
This symposium aims to:
Connect researchers from across the sector;
Foster research collaboration between ITPs, industry and community;
Disseminate quality, industry and community partnered research.
On this page
1. Event details
2. The symposium will include
3. Publication opportunity
4. Key dates
5. Covid19 notice
6. Key note speakers
7. Panel Discussion
8. Registration
9. Poster Exhibition
10. Vote for the Early Career Research Excellence Award - People's Choice
9.00am December 6th to 4.00pm December 7th 2021
Location: Online
- Keynote speakers (to be announced shortly)
- Panel discussion on the future of research in our sector
- Research streams: Māori, Pacific and various disciplines
- Research presentations, posters and workshops
- Undergraduate student research competition
- Research awards – Māori, Pacific, Student, Research Impact and Early Career
- Celebration dinner and entertainment
- Peer-reviewed published proceedings
Full papers developed from presentations and posters are invited for submission to the Research Symposium Proceedings, to be published by Unitec ePress. These must be submitted via the ePress submission form, https://www.unitec.ac.nz/epress/index.php/for-authors/submission-form/, by 28 February 2022. The proceedings will be published before the end of 2022. Unitec ePress, https://www.unitec.ac.nz/epress/, is an open-source, online publisher of peer-reviewed, quality-assured academic work.
Deadline for Early Bird abstract submission: 18 October
Hard deadline for abstract submission: 25 October
Deadline for review feedback: 10 November (Early Birds prioritised)
Deadline for submission of revised abstract: 22 November
Deadline for registration: 26 November
Symposium programme: 29 November
Symposium: 6 – 7 December 2021
Deadline for submission of full papers to ePress: 28 February 2022
This event will go ahead online, regardless of COVID19 Alert levels.
Dr Sereana Naepi
Lecturer, University of Auckland
Co-chair, Early Career Researcher Forum, Royal Society Apārangi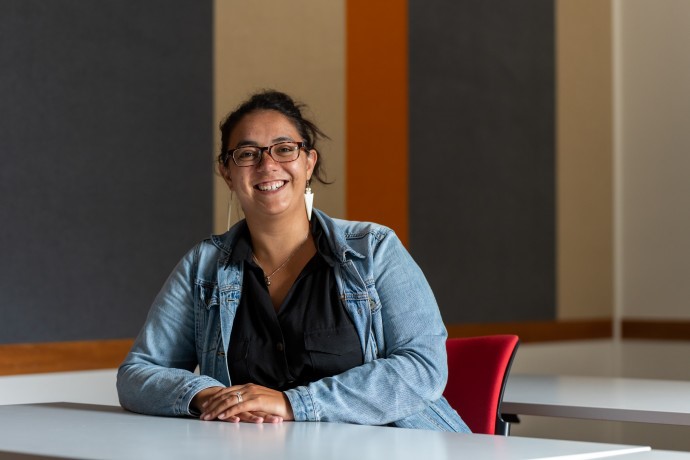 With a PhD from the University of British Columbia, Sereana was founding Associate Director of All My Relations, an Indigenous research centre at Thompson Rivers University (Canada) and co-founded the Indigenous research development programme Knowledge Makers in Canada. Sereana is a mother of two who says: "Daughter, sister, mother, wife, friend and Pasifika academic: these roles not only describe me but also my philosophy in life. As the saying goes, it takes a village to raise a child, and as a child of the Pacific I owe my success not only to my hard work and dedication but also to the community of people who have helped and supported me along the way."
Sereana is dedicated to addressing and challenging systemic inequalities within academia through storytelling. She is driven by a desire to see an education sector where her daughters can thrive, where researchers are supported and where ancestral knowledge is valued. Teaching on the sociology programme at the University of Auckland, Sereana undertakes research using Pacific research methodologies, has been awarded international research grants, and publishes both nationally and internationally on equity and higher education. Recent projects include data-informed approaches to equity in universities in New Zealand and indigenisation efforts in Canada.
Keynote Co-speakers
Pania Newton and Hineamaru Ropati
Pania Newton (Ngāpuhi, Waikato, Ngāti Mahuta, Ngāti Maniapoto) is an Aotearoa lawyer and activist for Māori land rights. In 2016 Newton, alongside her five cousins, established the group Save Our Unique Landscape (SOUL) to protect their ancestral land at Ihumātao in South Auckland. Pania is a kaitiaki and project co-ordinator for her marae and iwi. She is currently a co-researcher for Makaurau Marae on the research project Marae Ora, Kāinga Ora: Marae-led Housing Interventions that Develop Kāinga (MOKO).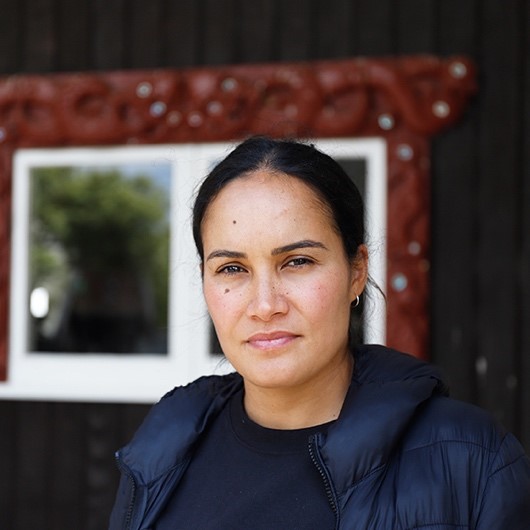 Hineamaru Ropati (Ngāti Hine) has worked in all sectors of our community, locally, nationally and internationally, specialising in building capacity, programme development and delivery. She is a game changer in many sectors, who assists in revitalising te reo Māori and enhancing tikanga through a Māori lens. She is a kaitiaki and Marae Research Manager for Papatūānuku Kōkiri Marae under the korowai of the MOKO project, as well as the Kai Oranga Lecturer – Tāmaki for Te Wānanga o Awanuiārangi. One of the many highlights of her career was being invited to present at the Food and Agriculture Organization (FAG) of the United Nations Conference in Cusco, Peru, in 2014 on behalf of Te Waka Kai Ora.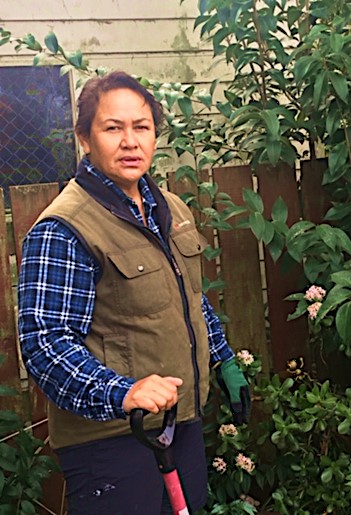 These speakers are two of the five community partners on the research project Marae Ora, Kāinga Ora: Marae-led Housing Interventions that Develop Kāinga (MOKO), which is a $3.5m MBIE Endeavour Fund Research Programme led by Professor Jenny Lee-Morgan, Director of Ngā Wai a te Tūī; Māori and Indigenous Research Centre, Unitec. The project partners with five urban South Auckland marae on a ground-breaking research project to support their aspirations to strengthen their communities and explore a holistic notion of kāinga ora and community wellbeing beyond the existing focus on marae-led housing interventions. The five participating marae are:
» _Makaurau Marae (mana whenua)
» _Papatūānuku Kōkiri Marae (mātāwaka)
» _Manurewa Marae (mātāwaka)
» _Papakura Marae (mātāwaka)
» _Mataatua Marae (taura here)
Critical to the MOKO research is the work undertaken with communities and stakeholders to formulate collective solutions, strategies and activities through the reproduction of new knowledge that emerges from the study. Community participation and the engagement of community-based researchers, named in this project as Marae Research Co-ordinators (MRC), are therefore prerequisites to understanding and enhancing community wellbeing and kāinga.
7 December 2021
9.10am – 9.30am
Panel Chair – Associate Professor Marcus Williams
Panel – Dr Hinekura Smith, Aiono Manu Fa'aea, Dr Christine Liang, Anthea Raven
The panel discussion aims to provoke discourse about the symposium's theme: Rangahau Horonuku Hou – New Research Landscapes. The panellists will respond to questions from the panel chair in order to explore themes on the future of research in tertiary education in Aotearoa generally, but particularly in the ITP sector as we rapidly approach a metamorphosis into Te Pūkenga.
There are four panellist from four different institutes; one each from Invercargill and Whangārei, and two from Tāmaki Makaurau. They are:
Dr Hinekura Smith (Te Rārawa, Ngāpuhi)
Senior Māori Postgraduate Advisor, Ngā Wai a Te Tūī; Māori and Indigenous Research Centre,
Unitec Institute of Technology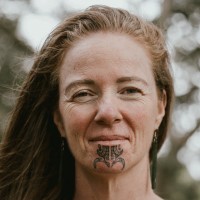 Since June 2021, Hinekura Smith has been Kaupapa Māori advisor and supervisor across a range of postgraduate programmes at Unitec and a researcher in Ngā Wai a te Tūī. She is the Emerging Researchers Leader for Ngā Pae o te Māramatanga (NPM), providing leadership of Te Kupenga o MAI, NPM's Māori and Indigenous Doctoral Network. Hinekura has a strong background in teaching and education, starting with secondary school teaching, then lecturing at Te Puna Wānanga, School of Māori and Indigenous Education at the University of Auckland. As a researcher, Hinekura is interested in the continued reclamation and revitalisation of Māori language, culture and identity through education – particularly for Māori women and children.
Aiono Manu Fa'aea
Senior Pasifika Manager, Manukau Institute of Technology (MIT)
Kaitautoko Equity Pasifika, Te Pūkenga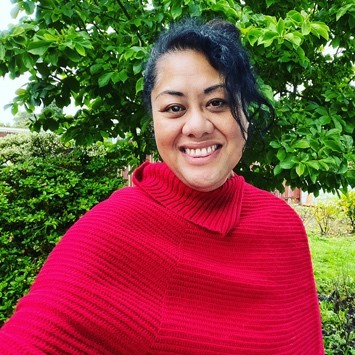 Aionu Manu Fa'aea manages the Pasifika Development Office (PDO) at MIT, which drives to implement MIT's Pasifika Strategic Plan 2018–2023, and acts as the hub for Pasifika research, cultural-intelligence workshops and community engagement. 'Aiono' is a chiefly title bestowed on her by her father's family from the village of Fasito'o-uta in Upolu, Sāmoa.
Aiono Manu is a practising ethnomusicologist and educator. She has extensive experience in Auckland secondary schools, teaching music, social studies and English; and at the University of Auckland Anthropology Department, lecturing in ethnomusicology. She is an educational adviser to the Ministry of Education and NZQA, and has been a musical advisor to the film industry.
She has recently been seconded to Te Pūkenga, sharing the role of Kaitautoko Equity Pacific with Sua Tauti, Ara Institute of Canterbury, until July 2022.
Dr Christine Liang
Programme Manager, School of Environmental Management
Southland Institute of Technology (SIT)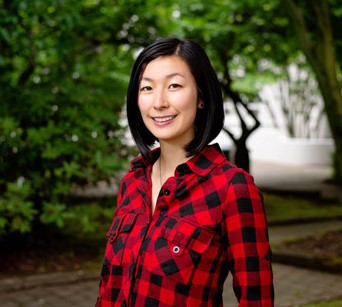 Christine is committed to citizen science and empowering students to utilise science towards better environmental management. She says: "Supervising student research is one of the most rewarding aspects of my teaching." Christine has been named a finalist in this year's Women of Influence Awards in the Environment category. She led a citizen science project that uses crowd-sourced data to quantify microplastics in waterways and now leads a Lotteries Foundation-funded project in this area involving three ITPs. This project has led to the development of a $150k funding application to MBIE also on microplastics, this time involving six ITPs across Aotearoa.
Anthea Raven
Lecturer, Bachelor of Applied Social Work
NorthTec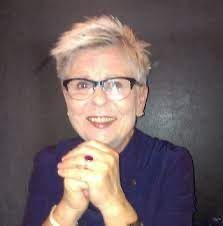 Anthea's formative research experience examined sexist attitudes towards the employment of women and the exclusion of lesbians in equal-opportunties policies. Since graduating she has led key social-work projects including the implementation of Family Violence Intervention at Auckland DHB and Gender Pay Equity for social workers in the (then) Child, Youth and Family Services. She has recently been the lead researcher on a study of student hardship at NorthTec. Anthea has a strong interest in research as a method of social-work practice. She considers it is important for students and practitioners to understand how knowledge is constructed, and to use this to build a repertoire of evidence-based practice. Anthea subscribes to the view that knowledge is power and, importantly, she uses research as a strategy for student empowerment and self-determination.