Inside Story: Not your average field trip
What could architecture students from Unitec learn from a week working with a community in the centre of Colombo, Sri Lanka?
Architecture students from Unitec spent a week in Slave Island working on a community engagement programme as part of the Colombo Art Biennale (CAB) at the end of 2016.
The theme of the biennale was 'Conceiving Space', and the students were assigned to work in a neighbourhood in Slave Island, a community under threat from urban development.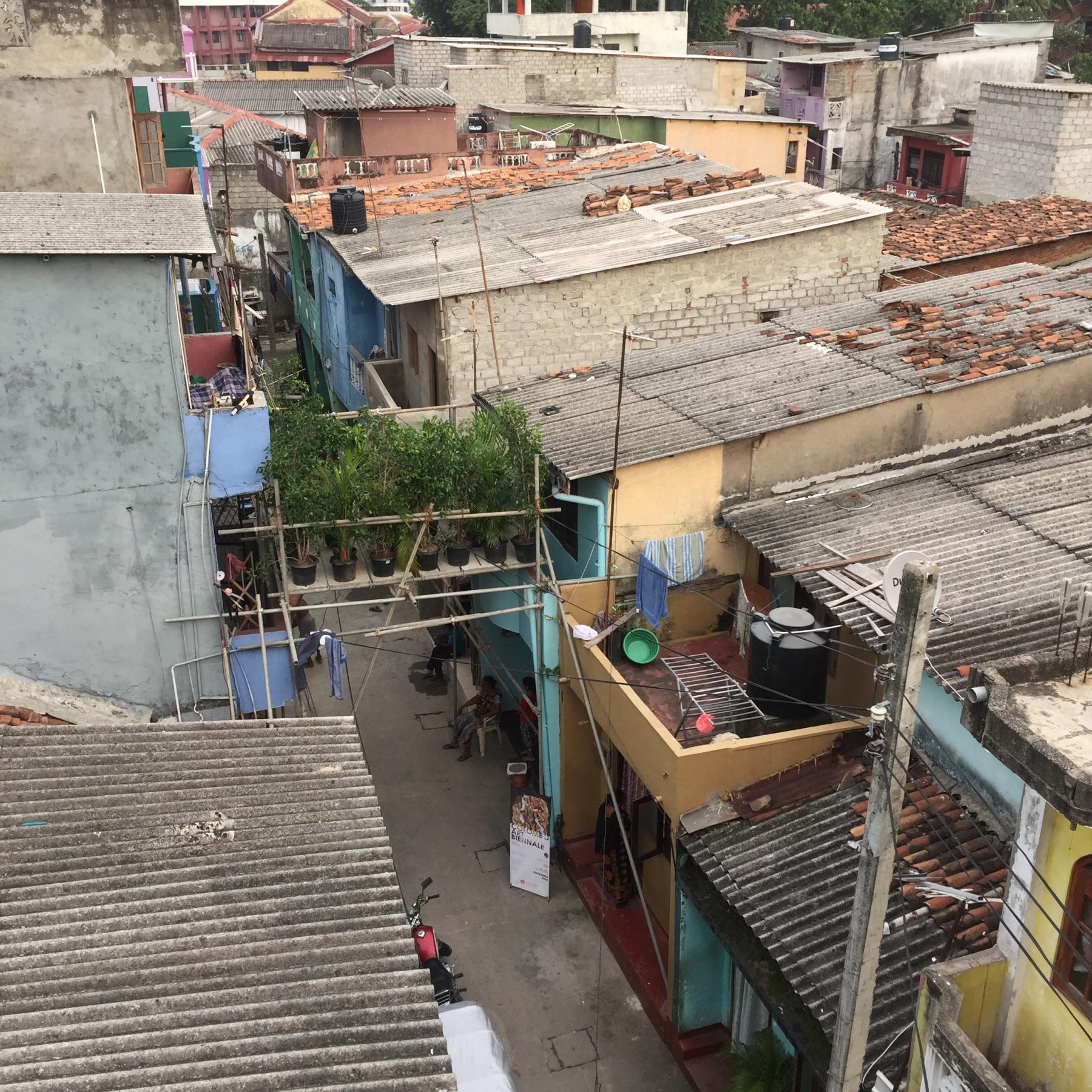 This might not be a destination typically associated with an architectural field trip, yet the experience gave the students an insight into the way people in other parts of the world create spaces in which to live.

"Architecture students are usually looking at the work of famous architects, and everything is very beautiful," agrees Prineeta Alexander, who had just completed the second year of her Bachelor of Architecture when she went to Colombo. "The houses in Slave Island were very minimal, very small, there were large numbers of people living in them, and they weren't built to any particular building standards."
"They were the smallest spaces I've ever seen ... though the people who lived in these spaces seemed to be okay with them. It prompted me to think about how much space I use!"
Fellow student, Simon Wilson, agrees. Going to Sri Lanka made him think about how the community had adapted to their own built environment, even if that environment had developed in an ad hoc way. "They didn't have a lot, but they were working with what they had. It was a chance to think about what architects can learn from them."

Students worked on three projects. One involved painting a mural on a collection of homes centred around a courtyard. Another group of students found and repurposed materials available in the neighbourhood to create a rooftop space for children to play carrom, a popular local game. Other students built a 1:50 scale model building of a community centre designed for a nearby neighbourhood: the model will be used to help raise money for the construction of the centre.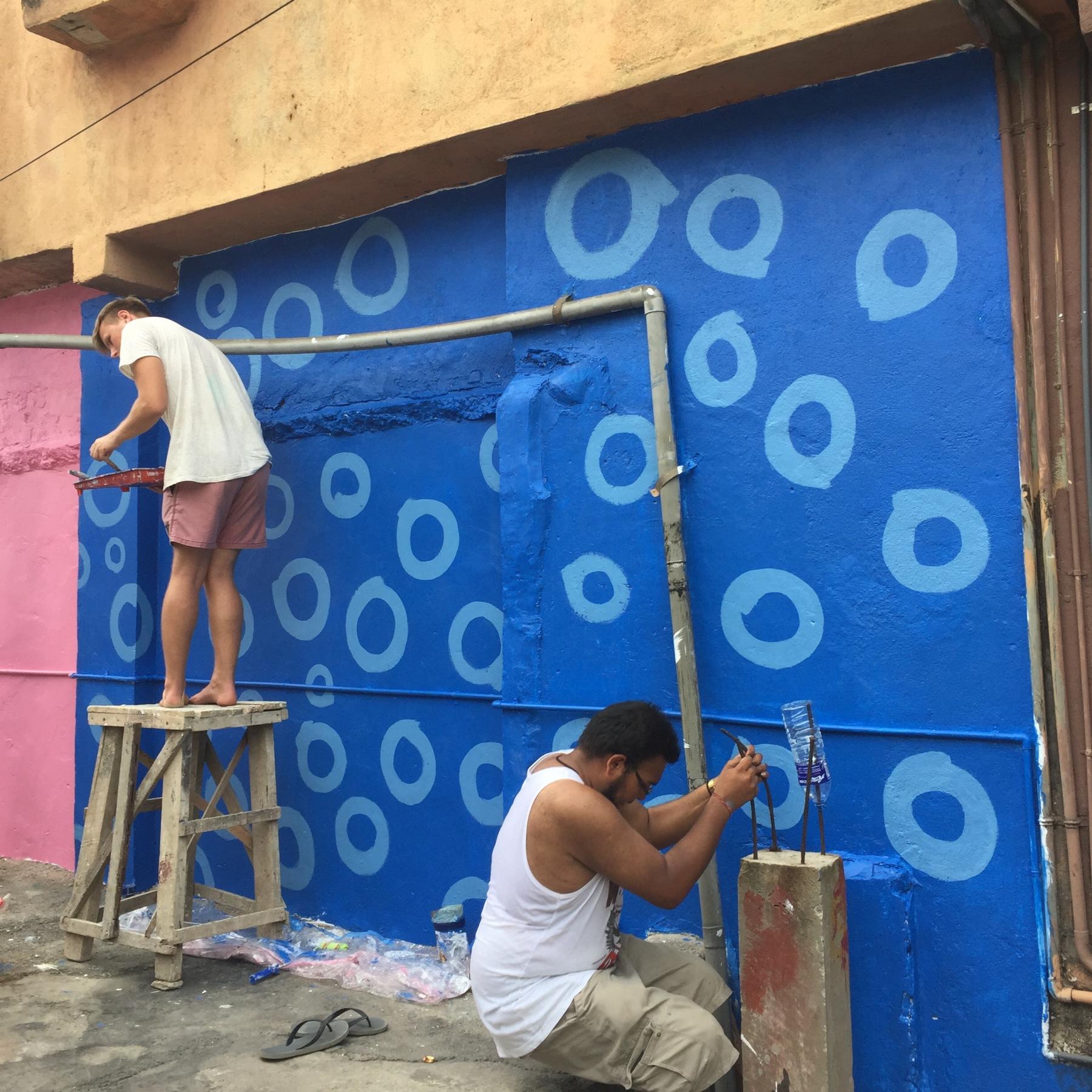 Prineeta worked on the mural, designed by Will Alsop, a British architect whose buildings are distinguished by their bright colours and unusual avant-garde. She had expected the mural to have a more Sri Lankan theme and, as she speaks Tamil, she learned that the residents did too. While the residents were pleased with the results, the experience "highlighted the importance of getting to know the place you are working in, getting to know the people, what they like and dislike, and getting to know the context".
Steeven Mou Sang had also completed his second year of study when he visited Colombo. He worked on the model of the community centre, which involved visiting and measuring the site. "It made me aware of the impact architects can have on people. It also made me aware that if you want to design a community centre in a place, then you need to go and talk to the people, and not just follow a brief."
Simon Wilson, who also worked on the model, highlighted the same issue in his report on the trip (students will be assessed on their reflections on the trip as part of their coursework). "To design something like a community centre you almost need the community to design it, and the architect to act more like a mediator, rather than design it in an office from afar."
The students' work in Sri Lanka was largely about creating spaces, rather than structural design, but the experience broadened their understanding of what constitutes architecture. "Like most architecture students, I've tended to look to the famous buildings and beautiful houses, but that's a small side of what architecture is," says Steeven. "I now want to focus more on how architecture can help make the world a bit better for people."

As a personal project, Simon began taking photographs of the walls in and around Slave Island, developing an argument for the beauty that can be found in structures that are allowed to age. "If you use good material and build things well, they don't wear out, they wear in."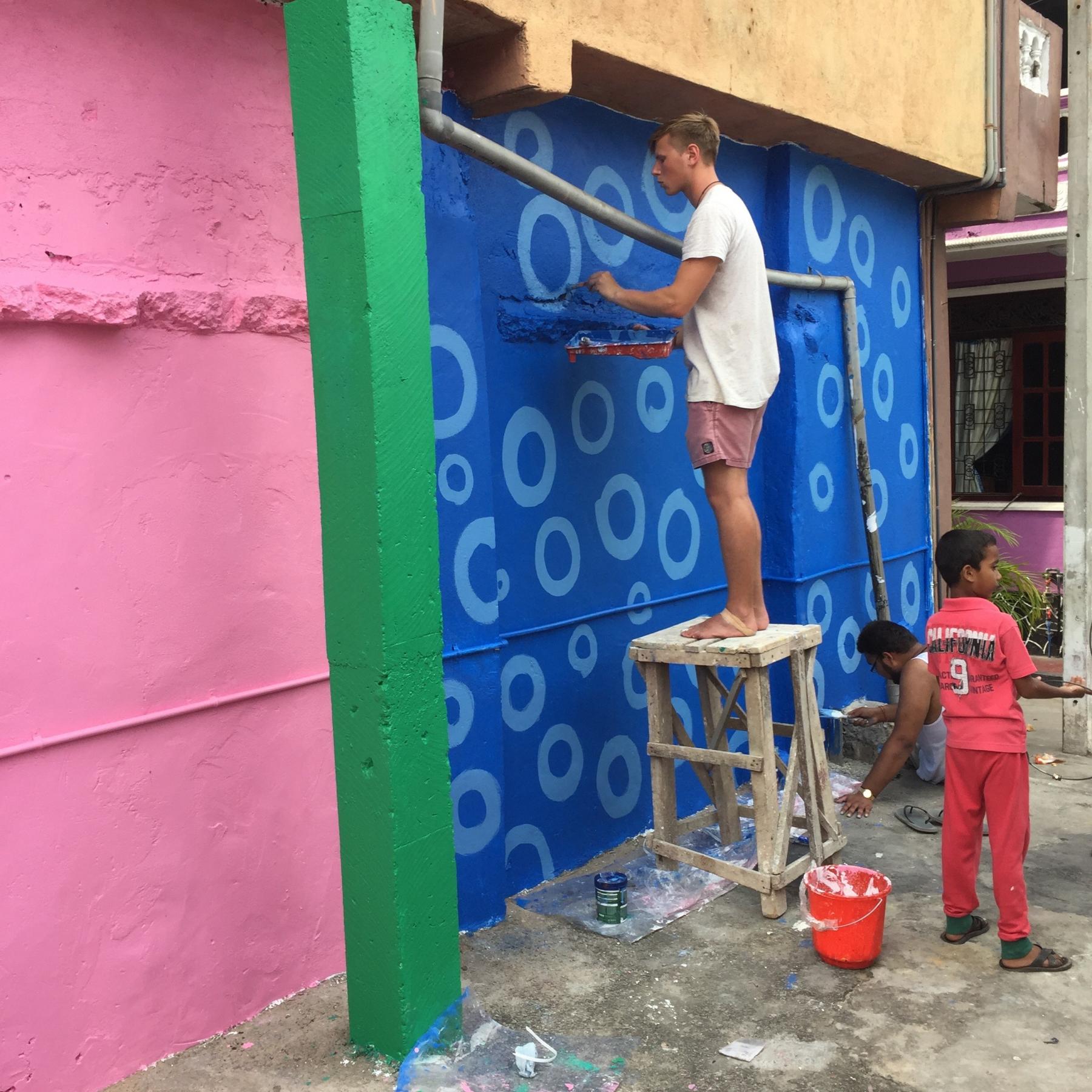 This was particularly apparent in the architecturally designed homes the students visited, including those designed by celebrated Sri Lankan architect, Geoffrey Bawa. "They displayed their imperfections, which reflected a different approach to the way homes are often designed in New Zealand, where we have this idea that everything has to be perfect and square, and new-looking."

Krystina Kaza, a Lecturer in Architecture led the trip, along with Lecturer Magdalena Garbarczyk, and says it was an opportunity "for students get to see that the way we live in New Zealand isn't the only way to live.

"This was a very dense neighborhood in the middle of a large city, and that density can foster strong connections with neighbours. The houses are small, and the streets are narrow and pedestrian-based: this means that people are always socialising in the street, rather than sitting behind a fence with the lawn between them and the footpath. It's important for budding architects to be aware of the social implications of other ways of living."