Designing better experiences
As a Senior UX Designer, Jade Doel applies design thinking to create frictionless user experiences for customers and team members. And, while it's not the career he initially had in mind, he says he wouldn't change it for the world.
5 April 2019
Jade is Ngāti Porou, born and raised in Tokomaru Bay, just out of Gisborne. He developed a love of design at an early age after his parents allowed him to help in the process of designing their first home.
"I was only young, but being involved in planning their home sparked a passion for design in me that carried through into other areas of my life. As I got older I became interested in how design can improve experiences - being mindful of people and how they use things."
When Jade left school he decided he wanted to become an architect and, at age 22, moved to Auckland to study a Bachelor of Architectural Studies at Unitec. However, after completing four of the degree's seven years, he found he'd lost his passion for the industry and made the tough decision to take his career on a new path.
"Over the course of my Architecture degree I'd begun to realise that my real interests lay in the area of industrial design - developing concepts and designs for manufactured products. Luckily Unitec offers a Bachelor of Product and Furniture Design so I was able to cross credit some of my architecture papers and start the degree in the second year."
Jade spent the next two years completing the degree and found it was a perfect fit for him. He particularly loved the independent style of learning and the fact he could 'get his hands dirty' when bringing ideas to life.
"Unitec gave us access to environments that helped us realise our ideas. If we had an idea we could go to the workshop and actually craft it using our hands - it didn't just live inside a computer. I also appreciated the fact that the tutors allowed us to explore our ideas on our own. There was no hand holding, it was more about guiding us and pointing us in directions than it was telling us how to do things or giving us the answers.
"This meant I could go down the wrong design avenue until I hit a wall, and that process was a real learning opportunity for me, which I loved. They allowed us to fail and helped us see it wasn't something to be shy about."
After graduating, Jade's life took him down to Dunedin, where he began to look for jobs in the area of industrial design. But, after missing out on an ideal role at Fisher & Paykel's Dunedin-based design office, Jade decided to change his plan of attack and look for roles on a broader scale.
"At Unitec I'd learnt a lot about design thinking - a creative problem-solving process that looks at where ideas come from and how you develop them. During the Bachelor of Product and Furniture Design we'd also heard from a guest speaker who introduced me to the concept of User Experience (UX) design - but it didn't really stick with me at the time.
"However, I now decided to broaden my job search to include UX design. I put together a portfolio that showcased my design thinking and philosophies on design, as well as some of the work I'd produced at Unitec, and sent it out to prospective employers. It wasn't long before a Christchurch based company called Telogis contacted me and I started a UX role with them two weeks later. That was my first real foot in the door and I haven't looked back."
Almost seven years later and Jade is a UX Designer at New Zealand's largest retail group, The Warehouse Group, based on Auckland's North Shore. He sits within the technology team and works with the business to design experiences for customers and internal teams.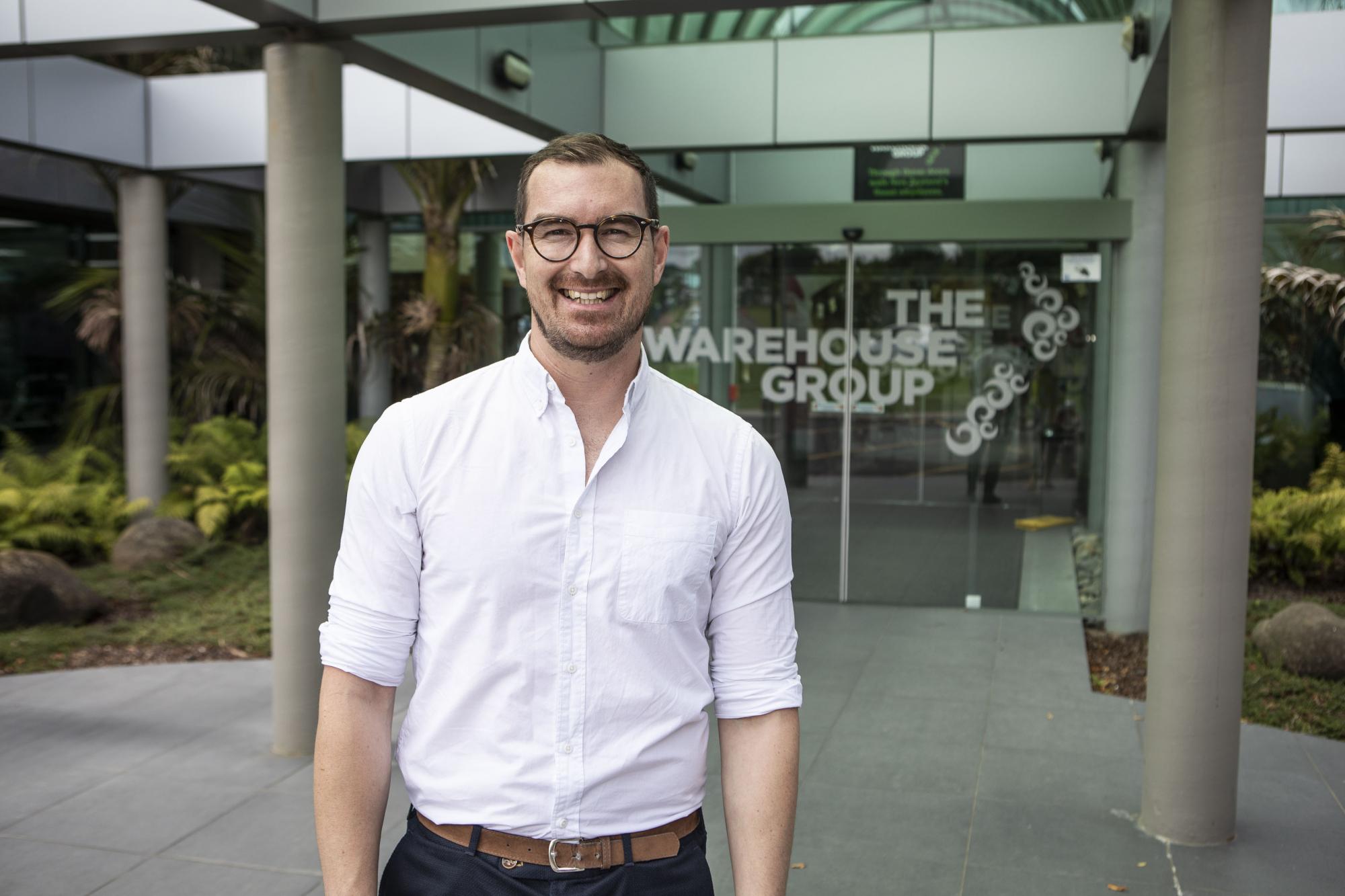 "For me, UX design is the perfect mix of technology and people - I get to employ all facets of my skills and background into one role. The business comes to me with a service problem or a new product they're launching to solve users' needs. Using design thinking I will put together a design brief to show we understand the goals that need to be achieved or problems that need to be solved in order for it to be successful. I'll run workshops with key stakeholders to surface opportunities and gaps. I'll then create customer journey maps or service blueprints that are used to communicate to the wider business why this product or service needs to exist."
Once the business is on board, Jade and the broader team go through a collaborative design phase. High level workflows are tested with customers or stakeholders to make sure they're on point and are then reviewed with the wider business before going into production.
"I'm in charge of the end-to-end user experience. It's so important to look at things holistically - from before people engage with the product or service to after they finish engaging. If we only tried to solve the problem we could just end up putting a plaster over it without solving the root cause."
Jade says the introduction of the UX team has been quite a transformation for The Warehouse Group. After spending their first six months educating colleagues and advocating for the benefit of using UX designers, they now see the business approaching them - rather than the other way around.
"The UX team has revolutionised the way the business approaches problems. We can now create a holistic experience across our brands. We're engaging at the right time, in the right place with the business and delivering solutions that make life easier for customers and team members.
"For me, the best part of being a UX designer is that you get to see the impact of your work on society, or on an individual. Even through we're just building interfaces or products, we're able to empower people to make better decisions, solve problems that they may've been dealing with for a long time, or actually make their lives better. UX design may have been an unplanned career path for me, but I fell in love with it and I'd never go back."
---