Māori & Pasifika Trades Training Scholarships
If you are of Māori and/or Pasifika descent, aged 16 – 40 and you want to learn a trade, you could study free at Unitec.
Award value:

Full tuition fees

Number available:

Approx 135

Provider:

Tertiary Education Commission (TEC) and the Ministry of Business, Innovation and Employment (MBIE)

Contact: Rangi Williams, MPTT Scholarships Manager at Maia Māori Centre on 09 8154321 ext 8780 or email rwilliams@unitec.ac.nz.
Background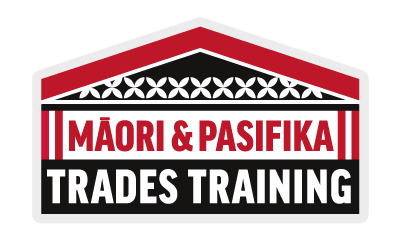 Māori and Pasifika Trades Training (MPTT) involves polytechnics, industry training organisations, support organisations, and industry all working together to stand behind you, to support you and connect you right into the heart of building, construction and infrastructure jobs. The Government is making it easy with free training to those that qualify.
These scholarships cover the tuition fees for various trades programmes, as well as helping you progress towards an apprenticeship and into a job.
Selection criteria
Be of Māori or Pacific descent
Be aged 16 - 40 at the time of course start date
Be enrolled in an eligible programme at Unitec
Complete work-ready workshops during the course (scholarship only)
Demonstrate a desire to succeed in the trades industry
Be committed to completing the programme
Be available to work 2 or 3 days per week
Have a commitment to support person/ mentor
If there are more applicants than places available, those with a good academic record or with relevant work experience will be given preference for selection.
Eligible trades programmes
How to apply
Step 1
To apply for an MPTT scholarship, you need to be enrolled in an eligible programme first.
Apply for an eligible programme »
Step 2
Once enrolled in an eligible programme, fill out the scholarship application form and attend an interview.
Approximately 100+ scholarships are provided annually. 2018 scholarship's offfering is subject to TEC funding.
MPTT Tools Grant Information
Are you an MPTT graduate now working in an apprenticeship? Apply for the MPTT Tools Grant today.
The MPTT tools grant is a payment of $1000 to eligible New Zealand Apprentices and apprentice-equivalent trainees, to subsidise the cost of tools related to your training. To be eligible for the MPTT tools grant the apprentice/trainee must be either:
a New Zealand Apprentice; or
a trainee enrolled in an equivalent level 4 apprenticeship programme, such as a managed apprenticeship, that the Tertiary Education Commission (TEC) has approved; or
industry training at level 3 or level 4 that the TEC has approved
There must also be an agreed training arrangement in place between the following parties – the trainee, Unitec Institute of Technology and the employer; and the trainee must
be employed in the industry for which they are training (for example studying carpentry and employed in the building industry); and
have previously participated in MPTT provision approved by the TEC; and
have not previously received any government funding for tools (for example Apprentice Reboot).
Please email the form with your signature to rwilliams@unitec.ac.nz or return the hard copy to Rangi Williams (Building 171, Room 1001b, Unitec Mt Albert Campus, 139 Carrington Road, Mount Albert)