Welcome return of Unitec veterinary team to Tonga
It was a welcome return to Tonga for Unitec's veterinary nursing team. The veterinary nursing programme has been collaborating with South Pacific Animal Welfare (SPAW) since 2013, taking a veterinary team to Tonga yearly to care for animals on the island.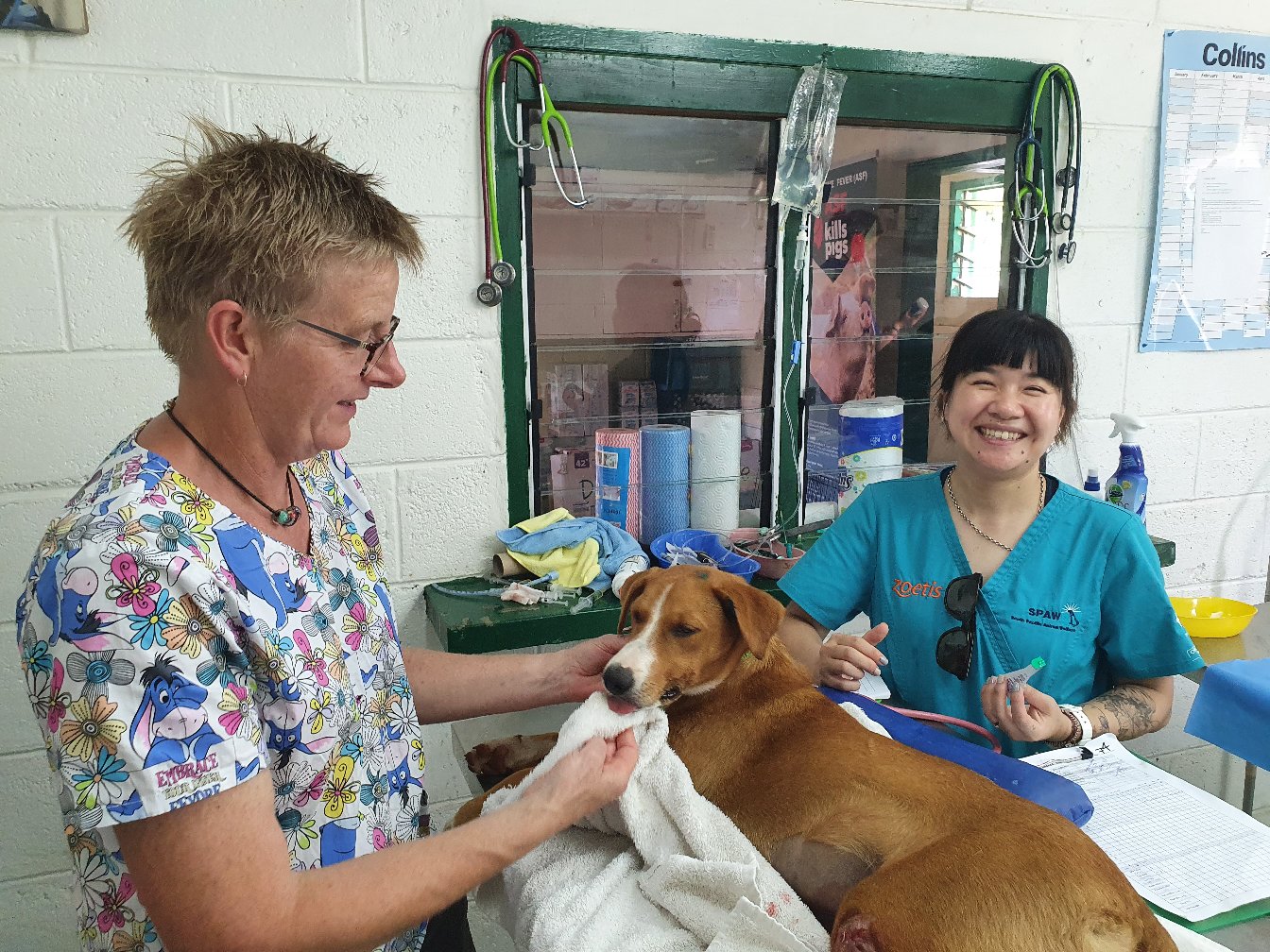 8 May 2023
However, the Covid-19 pandemic and the volcanic eruption in 2022 meant the team hadn't visited the island nation since 2019. The trip is normally held every year in the first week of December as part of the Summer School course, says Academic Programme Manager Laura Harvey.
'It is an elective course in our Bachelor of Veterinary Nursing programme, which builds on students' first two years of veterinary nursing study, allowing students to further develop their clinical, animal welfare, and critical thinking skills."
This year, a team consisting of 22 veterinary nurses, veterinarians, and veterinary nursing students headed to the main island of Tongatapu for a week. While there, the team worked tirelessly, spaying and neutering cats and dogs, and treating other animals, including a few pigs, says Laura.
"Over the week, we did about 235 surgeries and 100 consults. It means Learners really get to hone their practical skills by getting involved in every aspect of the clinic, from the admission of patients, preparing medications, administering and monitoring anaesthesia, to discharging patients and discussing any medications with owners – all under the supervision of EAS veterinary nursing lecturers.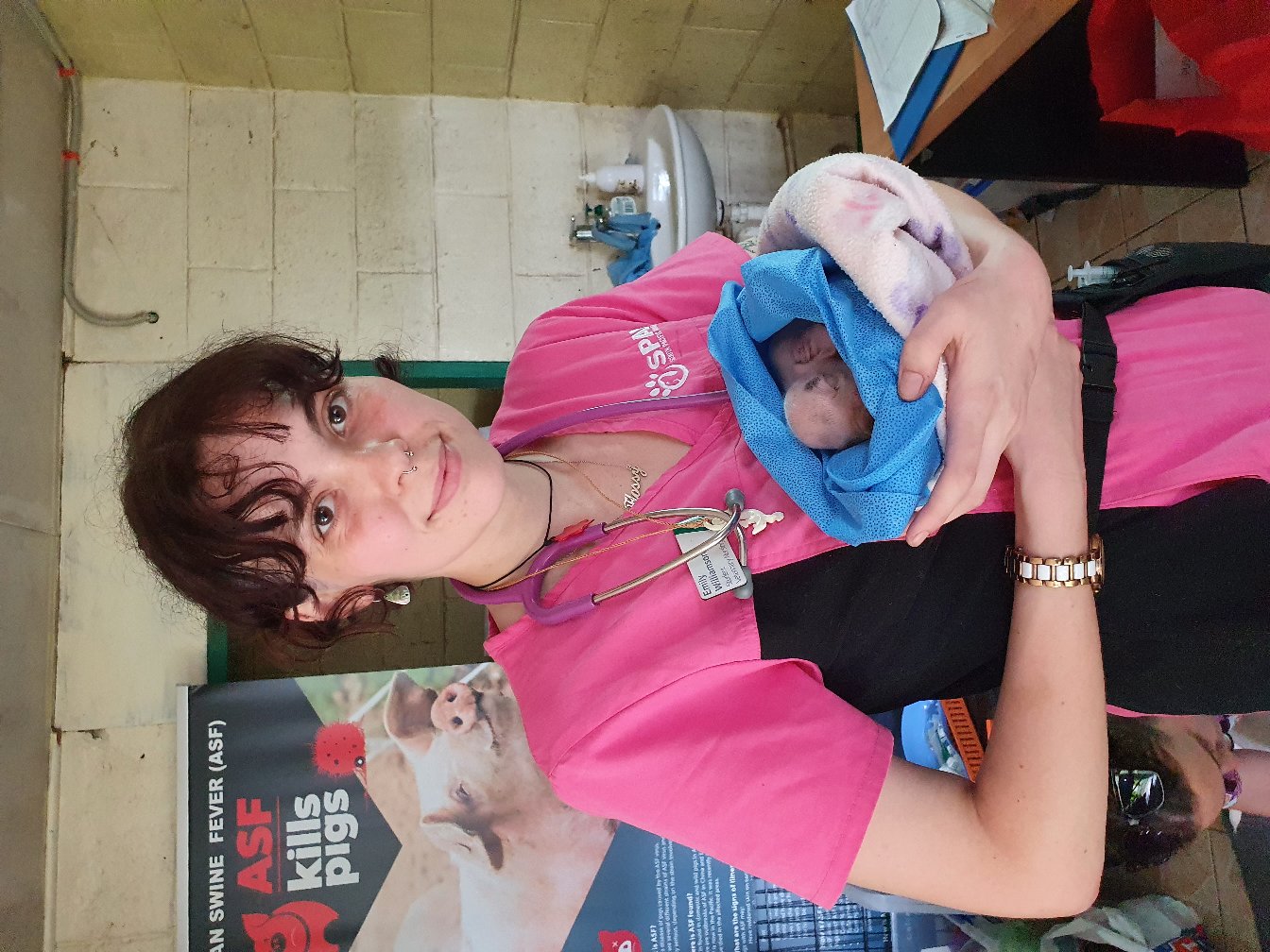 This opportunity to see a patient through from admission to discharge and everything in between is such a valuable experience, allowing students to be involved every step of the way. They also get to experience TIVA (total intravenous anesthesia) without the use of inhalation anesthetic agents, which are more common in New Zealand practice. This is due to the lack of readily available oxygen in Tonga. In addition to the clinical experience, students also get to visit the main town of Nukualofa, visit the market in town, and experience a cultural evening with traditional food during their 10-day trip. For many students, this is their first trip to a Pacific Island; for some, it has been their first time on a plane or outside New Zealand. It is a special moment for the teaching staff to be a part of the student's journey.
The feedback from the students was very positive as they had the opportunity to improve their practical skills in a concentrated time. They also learn to communicate with clients who had limited English and handle any unexpected situations that arose. "The programme had significantly improved animal welfare in Tonga, but unfortunately, because of the three-year break, a lot of our work had regressed," Laura says. "However, it also acted as a reset. A Bachelor of Veterinary Nursing student is now collecting data as part of their degree research project to track our work's effectiveness in the long-term."
The ongoing collaboration has also helped the School build long-lasting relationships with SPAW, which in addition to its regular trips to Tonga and other South Pacific islands, is doing valuable preventative healthcare work in the region, such as vaccinations and deworming. The trip is partly funded by Unitec and SPAW, while veterinary nursing ākonga pay their own way. The team also fundraises for the trip, and if you would like to support them, please click here.
If you are a current veterinary nurse (Diploma-qualified) and are interested in our Bachelor of Veterinary Nursing, it is one year of full-time study (part-time options available), and our next intake starts in July. Contact study@unitec.ac.nz to find out more, or head to enrol.unitec.ac.nz to apply.
For Bachelor of Veterinary Nursing students wanting to undertake additional real-world experience, we also have an internship course where students can learn on the job in a wide range of workplaces, with internships to date being undertaken in education facilities, animal rescue and rehabilitation, veterinary clinics, and many others. If you or your workplace is interested in hosting an internship student, please contact us at EAS@unitec.ac.nz.
---