Pacific acting alumni star in Young Rock TV series
Performing and Screen Arts (PASA) alumni, Stacey Leilua, Fasitua Amosa and John Tui, made their debut on US television, appearing in Young Rock, a comedy/drama inspired by the early life of Dwayne "The Rock" Johnson.
8 March 2021
Dr Vanessa Byrnes, Head of Creative Industries says the success of our PASA Pacific graduates on the world stage is a wonderful achievement that deserves to be noticed far and wide.
"This project is testimony to the individual talent and tenacity of each actor in Young Rock; I salute Fasitua, John, and Stacey for this huge accomplishment and for their ability to navigate international platforms with such grace. They are leaders and role models for so many young creatives, and great examples of the internationally successful graduates to emerge from our very special Acting programme in Performing and Screen Arts. Let's celebrate these actors for leading the way with such style.'
Stacey plays Johnson's mother Ata, while fellow graduates Fasitua and John join up to play the professional wrestling tag team, "The Wild Samoans."
Screening on NBC and Peacock, the series was shot in Brisbane at Screen Queensland Studios, as well as locations in and around Brisbane and South East Queensland.
Stacey Leilua as Ata Johnson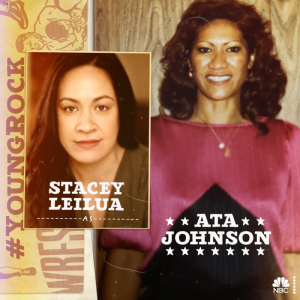 Stacey majored in acting, and has also had a range of experiences in writing, directing, presenting and producing.
Of Samoan and Māori descent, she has presented for Māori Television's Homai Te Paki Paki, hosted a Pacific Arts segment show for Niu FM and recorded Maria Samuela's short stories Love Rules for Radio New Zealand. She was also part of the ensemble cast of Wild Dogs Under My Skirt, bringing Samoan poet Tusiata Avia's collection of poetry to life on stage.
Fasitua Amosa As Sika Anoa'i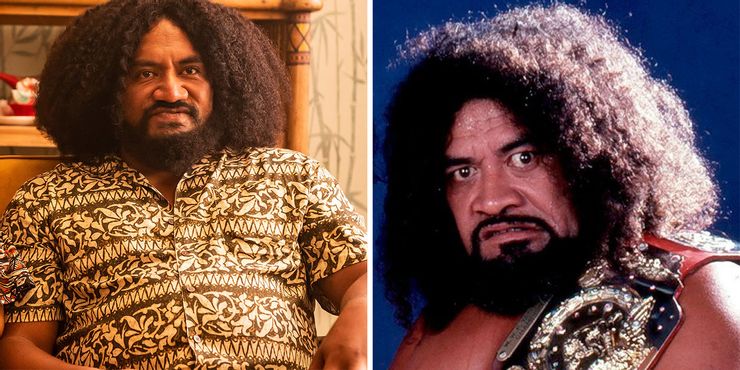 Fasitua graduated from PASA in 2004 and has since starred in a variety of New Zealand films and television series, as well as a number of theatre roles. His feature film credits include Vermillion, The Legend of Baron To'a and Baby Done. In 2011, Fasitua was a part of the creative team for the web series Auckland Daze. Fasitua has appeared in the comedy show Golden Boy and fantasy series The New Legend of Monkey on Netflix.
John Tui As Afa Anoa'i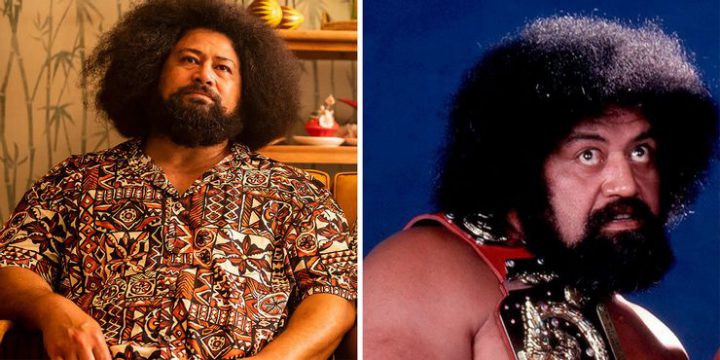 John Tui has been in major screen productions including Kiwi feature film SAVAGE and several Hollywood films including Hobbs & Shaw (starring Dwayne Johnson and Jason Statham) and Battleship (opposite Liam Neeson and Rihanna).
After graduating from Unitec in 2003, he got a break on Power Rangers and has since featured in many New Zealand TV shows including recurring roles on Go Girls and Shortland Street.
Watch Stacey, Fasitua and John being interviewed on ThreeNow The Project
---