One of New Zealand's largest open-plan trades training centres
Working in the skilled trades sector means working with and alongside other trades people, which is reflected in the way students learn at Unitec. That is, in one of New Zealand's largest open-plan trades training centres.
24 May 2018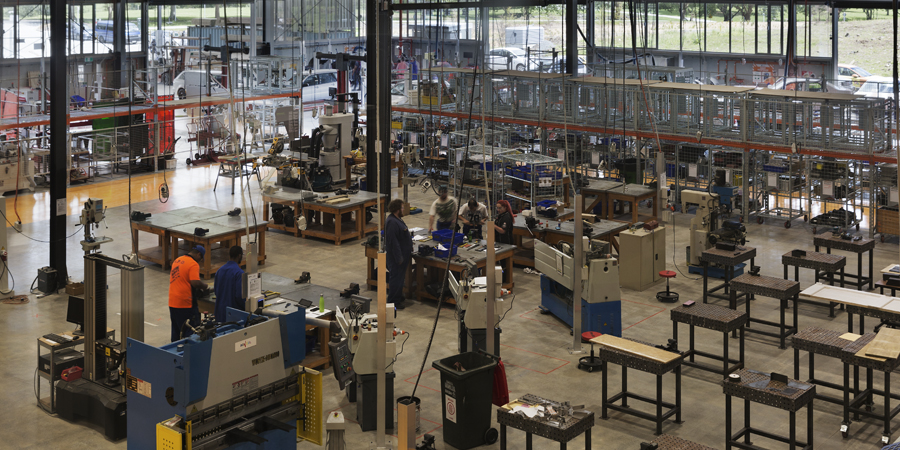 Some of the workshops on the Ground Level of Unitec's trades building (Mataaho). Image Credit: Jessica Chloe Gernat. www.jessicachloe.com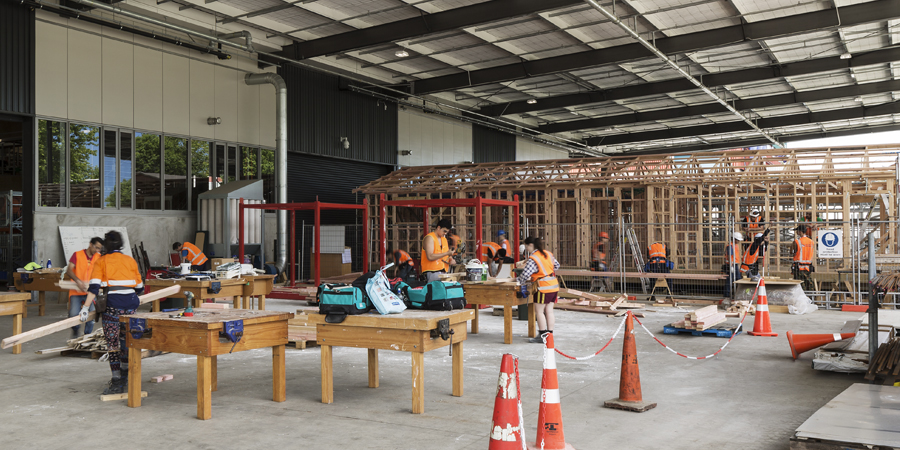 Some of the carpentry space under the canopy of Mataaho. Image Credit: Jessica Chloe Gernat. www.jessicachloe.com
Unitec's new 7000m2 Mataaho building offers a unique learning experience. It's where students learn in close proximity to students from other disciplines and specialties; automotive, mechanical, electrical, carpentry, fabrication and welding, plumbing, gasfitting, drainlaying and more. It's a learning environment where students can learn more about what other tradies do, which helps prepare them for the cross-disciplinary nature of their chosen field and the workplace.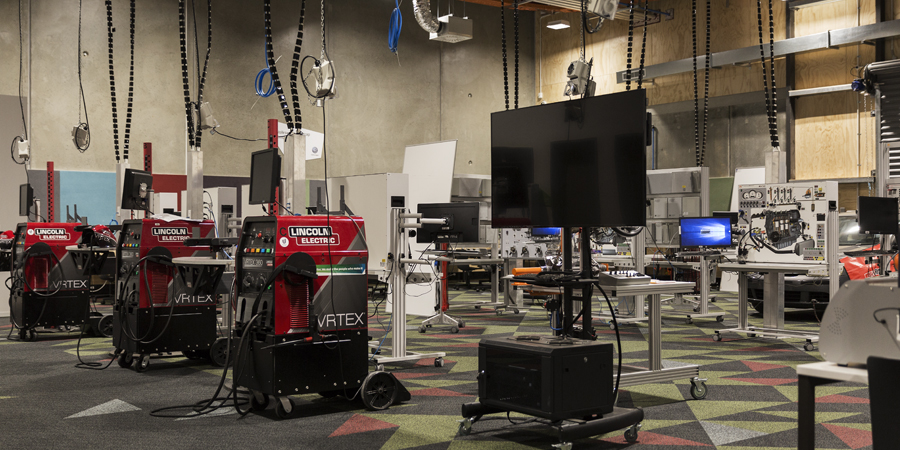 Giltrap Volkswagen sponsored Vehicles Emulation and Simulation Lab. Image Credit: Jessica Chloe Gernat. www.jessicachloe.com
Unitec has invested nearly $8 million to fill Mataaho with a range of specialised tools and equipment. This includes the familiar workshop spaces, where students get plenty of hands-on practical experience. It also has a range of high-tech augmented reality and emulation technologies that allows students to practice their skills, to revisit lessons, and through which students are exposed to wider range of technologies and experiences than would have been previously possible.
For instance, using virtual reality headsets, construction students can be transported to a virtual building site, where they can view a building being built step-by-step and zoom in on an area of interest, such as the techniques and materials used or the health and safety practices employed.
RealWeld technology training sets will monitor and provide real-time feedback, while Virtual Weld technology allows students to use simulated welding equipment to hone their skills safely and accurately.
If you are training in automotive engineering, Unitec's news emulation equipment means you can work on full vehicle electrical systems without needing to pull an entire vehicle apart. It can be also be set up to match specific vehicle types allowing for very specialised training, giving students the chance to work on vehicles they would not normally be exposed to, such as hybrid cars or electric drive trains.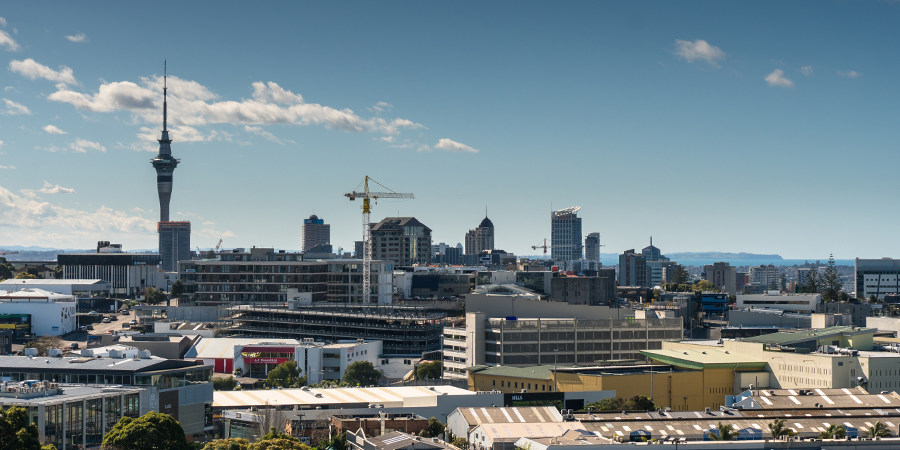 As the country's most advanced trades training centre, Mataaho has opened up new opportunities for Unitec to collaborate with the wider construction and automotive industries, providing organisations with the chance to train their staff on the latest techniques and technologies that Unitec offers. Industry response has been very enthusiastic and Unitec already has partnerships in place Dayle ITM, Dulux International, Pullman Group, Lincoln Electric, Giltrap Volkswagen, Makita, Repco and Unitec's Health & Safety Ambassador Mahe Drysdale. These partnerships also help to increase students' exposure to the industry.

---