4 - 7pm, Thursday 27 August 2015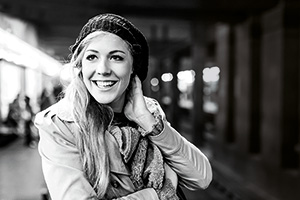 Choosing a career and what to study to help you get there is one of life's big decisions. We're making the process easier by getting the experts under one roof to help you.
At Info Evening you can talk directly to lecturers to find out more about the study programme you're interested in. You'll be able to meet industry experts like IBM and find out more about job opportunities at the Delivery Centres at Mt Albert campus.
Our team of advisors from Student Central will be there too, ready to answer your questions about course choices and the application process.
Don't worry if you're not sure what to study yet - our team of Career Advisors can help you find the right career and figure out how to get there.
And if you need an energy boost, be sure to grab a delicious free coffee on us.
If you have any application or study queries in the meantime, contact Student Central on 0800 10 95 10 or email study@unitec.ac.nz.
Mt. Albert Campus subject areas
Social & Community Services
Bridgepoint Foundation Education
Community Development & Social Work
Community Services
Counselling
Early Childhood Education
Education Studies
Educational Leadership and Management
English Language
Medical Imaging
Not-for-Profit Management
Nursing
Osteopathy
Manufacturing & Technology
Architecture and Architectural Technology
Audio Visual Technology
Automotive Engineering
Civil Engineering
Computing and Information Technology
Electrical and Electronics Engineering
Furniture and Cabinetmaking
Marine Technology
Construction & Infrastructure
Building and Carpentry
Construction Management
Land Surveying
Plumbing, Gasfitting and Drainlaying
Property Development
Quantity Surveying
Welding and Fabrication
Primary Industries
Animal Health and Welfare
Conservation and Biodiversity Management
Creative Industries
Acting
Contemporary Dance
Graphic Design and Animation
Interior Design
Landscape and Garden Design
Landscape Architecture
Media Studies
Music
Photography and Media Arts
Product and Furniture Design
Production Design and Management
Screen Arts
Visual Arts
Service Industries
Accounting and Finance
Business Administration
Event Management
International Communications
Management
Marketing
Public Relations
Real Estate
Retail Sales
Sport
Mt Albert Campus, Squash Courts - Gate 3, Carrington Rd, Mt Albert, Auckland
[Download Mt Albert campus map, PDF]
---
Waitakere Campus subject areas
Social & Community Services
Bridgepoint Foundation Education
Business Administration
Community Development & Social Work
Community Services
Counselling
Early Childhood Education
Education
English Language
Free 4 U
Medical Imaging
Not-for-Profit Management
Nursing
Osteopathy
Waitakere Campus, 5 Ratanui Street, Henderson, Auckland
[Download Waitakere campus map, PDF]
---
Northern Campus subject areas
Social & Community Services
Interior Design
English Language
Manufacturing & Technology
Automotive Engineering
Computing and Information Technology
Electrical and Electronics Engineering
Plumbing, Gasfitting and Drainlaying
Construction & Infrastructure
Service Industries
Northern Campus, 10 Rothwell Ave, Albany, Auckland, New Zealand
[Download Northern campus map, PDF]