The Airstream
A handy crew of Unitec students renovated a 1955 airstream caravan, turning it into a unique soda pop-up.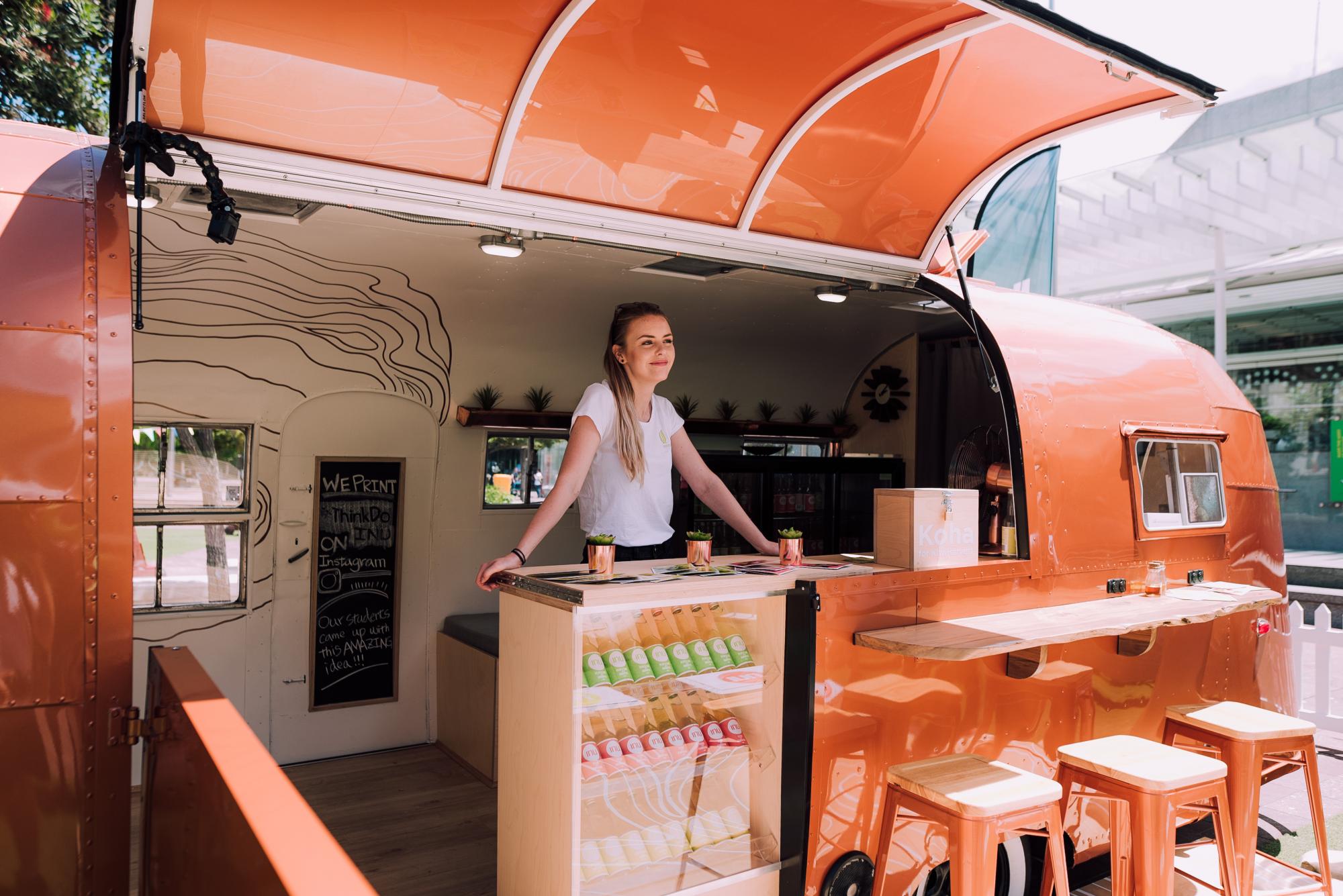 When Jess, Abhi, Connaugh and Jess first set their eyes on a 1955 whale tail airstream they saw past the dingy shell of a rusting caravan, the flat tires and worn out floor. They saw potential.
The extremely rare caravan made the long journey from Ohio to Oregon in the United Sates, through to the Hawkes Bay in 2016, and now to the Unitec campus at Mt Albert, Auckland. Now, 65 years later this caravan has a new lease on life as a one-of-a-kind pop-up soda store.
Second year Creative Enterprise students from Unitec with a knack for design and creative problem solving well equipped to envision how they could transform a tired old caravan into something fit for today's discerning tastes. "We needed a cool space to sell our unique soda drinks from and after a bit of research into trends on the food-truck scene we landed on the idea of remodelling an iconic caravan" said Abhi.
Transforming the airstream that'd last been on the road decades ago was rife with challenges. Some obstacles were obvious – everything needed to be remodelled and renovated. "We knew we had a caravan but discovered we had a lot of technical work to do".
They'd optimistically assumed it would only take a few weeks but quickly realised it'd be a longer project and they'd need a lot of help. The immediate problem was a looming deadline of 16th December when their first event to sell the drinks was scheduled for - the Summer in the Square Festival, hosted in Aotea Square in Auckland.
Luckily the students had been connected by Unitec with a company who are experts in creating outstanding events, SPUR. They worked together on everything that would be required and created not only a beautiful unique space but learnt a great deal along the way. "The team at Spur really helped us understand the complexities around how people engage with spaces at high profile events. Things to consider, how to make spaces interesting and most importantly how to make them happen quickly", explains Connaugh.
Before: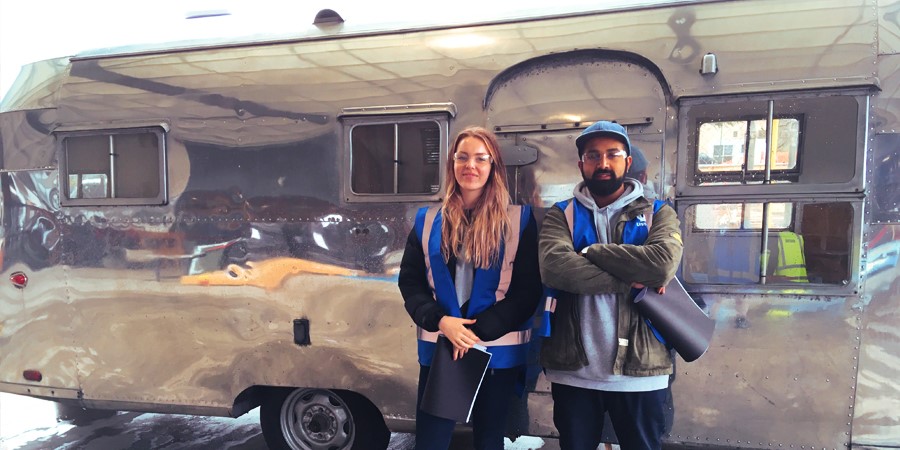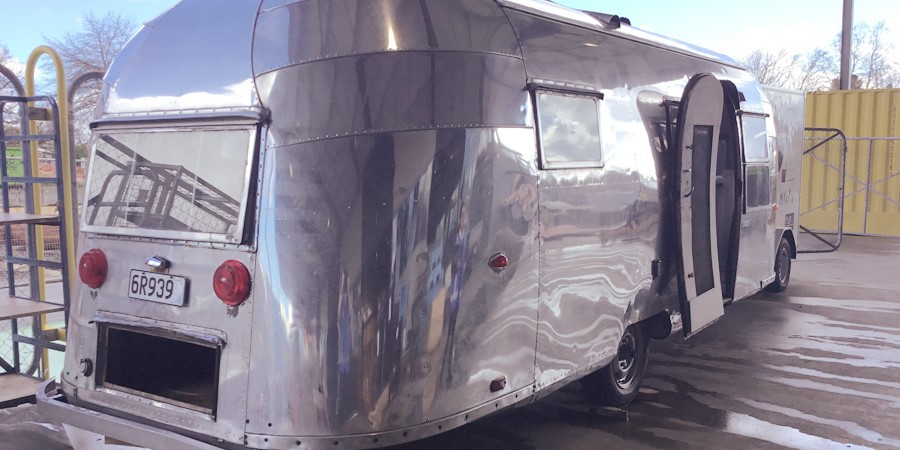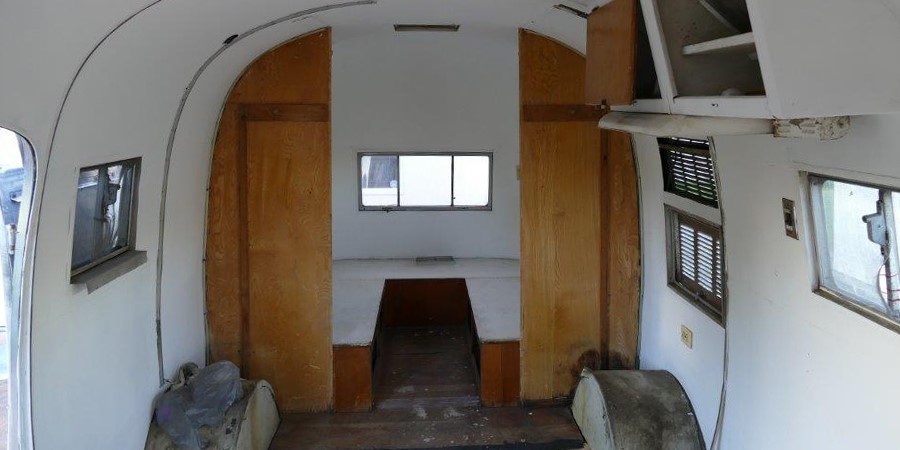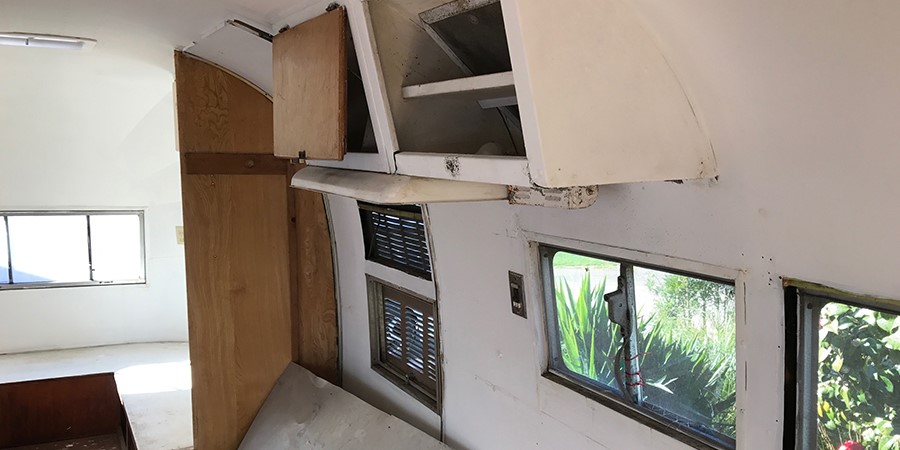 After: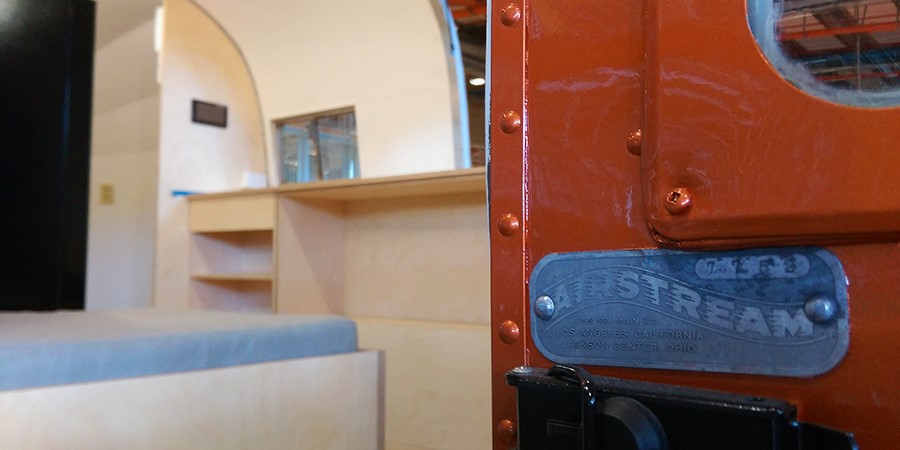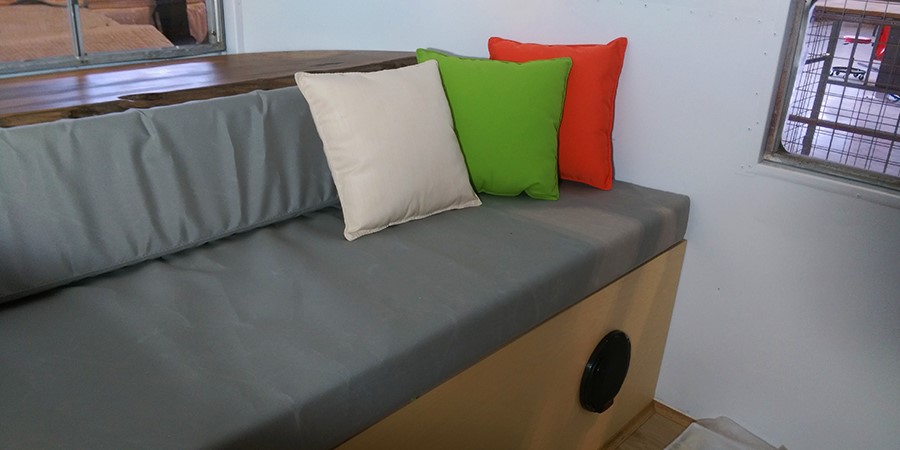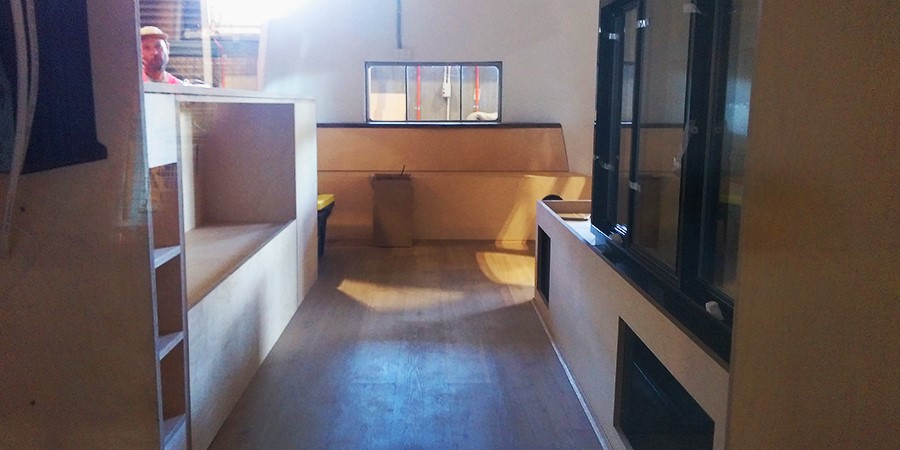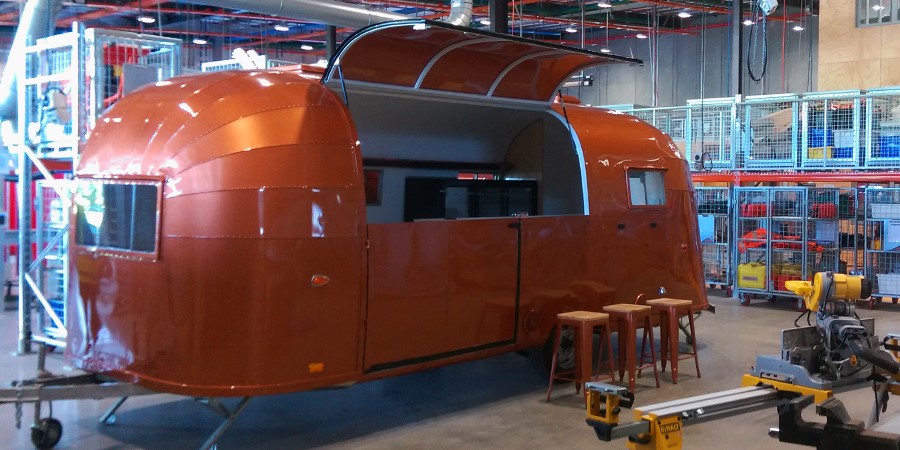 After months of hard work a full makeover had occurred "It's so much brighter and more interesting than when we got it" enthused Jess. "It's so exciting to have worked on a project of this scale and with the support of Unitec and Spur it's been a fantastic learning experience. But now it's time for this 65 year old renovated lady to hit the road".
There were a number of events the students have lined up to take their special soda drinks to. Over the summer the Unitec students took the drinks they developed to Summer in the Square Festival at Aotea Square, Saturday 16th of December and Christmas at Silo Park - Silo Cinemas on Friday 22nd of December. The students were on hand to help Unitec tell others how it is through projects just like this, that it's a better way to learn. And with working with industry experts along the way are perfectly set up to learn exactly what future employers are looking for.
Tips for Renovating a Space on Wheels
Paint is one of the biggest and best thing you can do for the least amount of money. Putting a fresh coat on old dingy walls immediately updates the look
Switching out old flooring – or lack of in our case – for a lightweight natural timber can make even the smallest space feel more open
A bit of greenery! A few pot plants go a long way and there are so many fun and interesting plant shapes and textures to play with
Old cabinets can look brand new with updated hardware
Don't forget the exterior. We extended the space with a lightweight deck that gave it a more welcoming appearance
---
Back to learning in action Read about the INU Drink Explore students working with Industry