Programme overview
Postgraduate training for the digital age.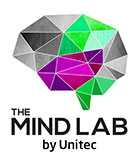 This 32 week blended learning programme from The Mind Lab by Unitec allows practicing teachers to study a recognised postgraduate qualification part-time while continuing in full-time employment.
Designed for educators at all levels from early childhood through tertiary, the qualification will build your capabilities as a 21st century educator regardless of your school or subject.
Delivered by The Mind Lab by Unitec, the programme offers informed, practical and hands-on training that is relevant and essential to what you are doing right now. We believe in learning by doing using digital and collaborative approaches that can be applied in the classroom straight away.
Hear what educators have experienced on the programme.
You'll explore:
How to build learning around the 'learner' and away from a one-size-fits-all model of education
Application of new ideas in teaching and learning
Meet and collaborate with other like-minded educators
Collaborative learning environments that balance the relationship between being 'teacher driven' and 'student centred'
Industry and community input to create real-world learning environments that explore risk-taking and creative problem-solving
Integration of digital tools and technology to enable idea sharing across the curriculum
Highlights
Gain new theoretical and practical knowledge within your field of teaching and education
Build your knowledge of 21st century education practices and learn how to integrate relevant technologies and methodologies
Develop a more student centred and personalised approach to learning
Evaluate your own work and learn how to identify personal development and advancement opportunities
Delivery
Study Locations: Available throughout New Zealand - view locations here.
Duration: The course takes 32 weeks part-time. It's made up of 16 x 4-hour face-to-face sessions at one of The Mind Lab by Unitec's approved sites across New Zealand, as well as online modules, school-based practice, and a research project. The study workload outside the time spent at The Mind by Unitec is expected to be 6-8 hours per week in your own time. View course details at themindlab.com.
NEXT Generation Teacher Scholarships/span>
Thanks to the generous support of the NEXT Foundation, public school educators are eligible for a $2000 NEXT Generation Teacher Scholarship for the July 2018 intake. There are limited numbers of scholarships available in all locations, and will be distributed on a first come first serve basis.
Applicants must be a registered teacher employed at a registered New Zealand public (state or state integrated) Primary, Intermediate or Secondary school (or have received a confirmed offer of employment at such a school).
To apply for a scholarship, teachers must complete the online enrolment application for the programme which will include the scholarship application.
Please see the terms and conditions for further information about the scholarship.
Themindlab.com
0800 MINDLAB (0800 6463522)
postgrad@themindlab.com
Downloads
Frequently Asked Questions (FAQs)
Download a summary of Admission, Enrolment & Fees Policy (PDF). Unitec's full Admission, Enrolment & Fees Policy can be downloaded from the Policies page.
Scholarships and Subsidies Terms and Conditions
Admission requirements
For this programme, you will need the following:
1. Achieved one of the below:
A recognised Bachelor's degree in the same or similar discipline, with an average grade of B- of higher in all Level 7 courses
A professional qualification in a relevant discipline, recognised as equivalent to merit achievement in a Bachelor's degree
Demonstrate an ability to succeed in the programme by providing evidence of successful outcomes you've achieved in a work environment relevant to the programme you want to study
2. 8 credits at NCEA Level 2 in English (4 in reading, 4 in writing)
3. If English is not your first language, you will need one or more of the following:
Have achieved NCEA Level 3 and New Zealand University Entrance
Be able to provide evidence you satisfy our criteria for existing English proficiency
Have achieved at least one English proficiency outcome in the last two years
Don't meet the requirements? We also accept:
Provide sufficient evidence to be eligible for special admission
Application requirements also apply, see themindlab.com for full details.
For more information download the programme regulations:
Courses and timetables
Compulsory courses (Level 8)
---
Applied Practice in Context (CISC8100)
Credits: 15 credits (0.125 EFTS)
Aim: To critically examine and contextualise practice and research in relation to contemporary and historical issues in New Zealand workplaces and society including tikanga Maori, Te Reo Maori, social policy, ethics, environment and law.
Pre-requisites / Co-requisites: Students must be admitted to the Postgraduate Certificate in Applied Practice programme to enrol in this course.
---
Research and Community-Informed Practice (CISC8101)
Credits: 15 credits (0.125 EFTS)
Aim: To become a critical consumer of research relevant to practice/field and following deep understanding begin to formulate key research questions in field of study relevant to community.
Pre-requisites / Co-requisites: Students must be admitted to the Postgraduate Certificate in Applied Practice programme to enrol in this course.
---
Leadership in Digital and Collaborative Learning (CISC8104)
Credits: 15 credits (0.125 EFTS)
Aim: Lead innovation in digital and collaborative learning that draws upon concepts of transformational leadership theory, educational theory and research.
Pre-requisites / Co-requisites: Students must be admitted to the Postgraduate Certificate in Applied Practice programme to enrol in this course.
---
Digital and Collaborative Learning in Context (CISC8110)
Credits: 15 credits (0.125 EFTS)
Aim: Based on contemporary educational theory, policy and research, identify and evaluate the potential for digital and collaborative learning to impact on educational practice and outcomes.
Pre-requisites / Co-requisites: Students must be admitted to the Postgraduate Certificate in Applied Practice programme to enrol in this course.
---
Notes on courses
The 32-week Postgraduate Certificate in Applied Practice (Digital & Collaborative Learning) requires participation in weekly 4 hour sessions at The Mind Lab by Unitec that are scheduled outside school hours multiple times a week at different times to provide flexibility. These 4-hour sessions run for the first sixteen weeks of the qualification with all other study commitments based on the teachers' own classroom, where new knowledge and practice is applied.
Recommended readings and texts are contemporary, practical and based upon real-world educational environments.
The proof of learning for assessment is modelled on new and highly progressive postgraduate practices allowing for video, photography, blogs or visual diaries of applied practice as an alternative to traditional documentation of learning through written essays.
For the second 16 weeks of the 32-week part-time qualification, students continue to apply new knowledge and practice in the classroom while studying online through a dedicated online portal. Video tutorials featuring specialist educators, researchers, and teaching professionals will share topics designed to inform and challenge while encouraging self-review and reflection.
The online portal provides a personal archive, portfolio of progress and visual diary of learning. It provides the ability to interact with other educators and teachers on the programme, as well as providing links to resources, examples of applied practice in action, and topics, debates, and conversations on new ways to look at teaching.
The study workload outside the classroom is expected to be 6-8 hours per week. Given the ability to capture activities in the classroom through video or other forms of media, it is expected most teachers participating in this programme will use the convenience of a smartphone or tablet to capture school-based applied practice.
Disclaimer
The 'Key Information for Students' below does not reflect any international student information.
Please take this information as a guideline only. For example, you will often see a difference between these tuition fees and our estimate above. This is because there are a number of variables, such as the specific courses chosen within a programme.
The national graduate outcomes information is for all tertiary New Zealand providers including Unitec. This information is provided by the New Zealand Government and is derived from a national database that links educational and income information.
The statistical results below are a summary for:
Key Information for Students
Entry requirements
Minimum requirements
: A relevant degree with average grade requirements or a relevant and equivalent professional qualification, plus proof of work and English language requirements. Special admission also accepted.

Detailed requirements: See the above "Admission requirements" section for more information about entry to this progrogramme.
Duration
35 Weeks
Compulsory Student Services Fee
Student loan information available at StudyLink.
Student Success
Successful course completions: 87%
National graduate outcomes
(3 years after completion)
Median earnings
N/A
Earnings range
N/A - N/A
In employment
N/A
In further study
N/A
On a benefit
N/A