Programme overview
Future proof your career or business with this Master's programme from Tech Futures Lab.
In this programme you will explore the critical technologies and approaches that are redefining the new world of business with support from industry experts and the Tech Futures Lab team.
In the first 12-week immersion phase, you'll gain a greater understanding of exponential technologies such as artificial intelligence (A.I.), data science, machine learning, cybersecurity, blockchain and robotics, as well as new approaches to business including the collaborative economy, ideation, design thinking, and understanding stakeholders and customer journey.
With this new knowledge, applied project work, research and collaborative workshops, you'll develop a project plan that lays out the development and/or implementation of a new idea, product or service.
In the following 38-week project phase, you'll develop and implement your project plan. You'll draw on new knowledge of emerging and disruptive technologies, utilise strategies of tech-enabled businesses, and implement your project.
Apply Now
Highlights
Delivered by Unitec's partner Tech Futures Lab at their specially designed, one-of-a-kind learning environment located in the heart of Newmarket
Flexible to suit you and your area of focus, whether you want to start a venture from scratch, scale an existing one, re-define your dream role or grow within your organisation. Whatever your goal, this programme will flex to fit you
Driven by cutting edge expertise in new technologies and business models, disruption, design thinking, with applied knowledge of automation and robotics, blockchain, machine learning, A.I., data analytics and more
Fully supported by a dedicated adviser and the Tech Futures Lab team to ensure you receive ongoing feedback and guidance
Provides access to a diverse network of innovators and facilitators including business people, leaders, educators, and entrepreneurs, heralding innovative new ways of doing business, bringing new technologies to light, and innovating within existing organisations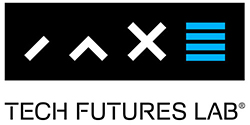 Offers and Scholarships
Māori and Pacific Scholarships
We have two Māori and Pacific scholarships available for each of our 2018 intakes, which covers 50% of your total fees. Conditions apply - get in touch to find out more.
Apply Now for this Master's programme
Note: If minimum candidate numbers are not reached Unitec reserves the right to cancel the programme.
Admission requirements
For this programme, you will need the following:
1. Provide evidence of an appropriate level of learning through your professional experience and/or a Bachelor's degree or Level 7 graduate diploma in the same or similar discipline.
2. At least one interview will be required.
3. 8 credits at NCEA Level 2 in English (4 in reading, 4 in writing).
4. If English is not your first language, you will need one or more of the following:
Have achieved NCEA Level 3 and New Zealand University Entrance
Be able to provide evidence you satisfy our criteria for existing English proficiency
Have achieved at least one English proficiency outcome in the last two years
Don't meet the requirements? We also accept:
Provide sufficient evidence to be eligible for special admission
For more information download the programme regulations: