What's the best career advice we can give our children?
It can be difficult keeping up with job and career options for our children, especially for those of us without any in depth knowledge of an industry sector. So what is our role as parents/ caregivers through this potentially stressful time of decision making? Here are a few tips from our Unitec Career Advisory team:
There are so many career paths to choose from these days that keeping an open mind when providing career advice to our children is really important. To get started on the decision making path, try to help your child focus on their aspirations and personal goals for the future, as well as what they believe will get them into a good paying job with career growth.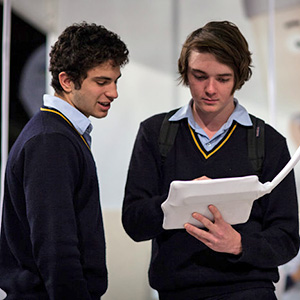 Don't worry if your child can't decide on where to start. Here at Unitec, we have seen many students find their true interests discovered through the process of study. For example, learning building or carpentry skills at Unitec, may lead to a career in construction management and planning.
If your child needs a little extra help getting started, our Bridging Education programmes are specially designed to prepare students for certificate, diploma or degree-level study. These courses are also a great way to help get a taste for a career path and to help your child find the right subject fit for them. Being alongside other like-minded young people, sharing ideas and getting a taste of what the content of course is can often lead to success in finding a career path to suit their needs.
But, if your child is particularly good at something, it's always great to help them hone their understanding of that path by researching the diverse range of careers associated with that subject or passion. For example, if your child loves engines and mechanical devices, a natural progression could be to study engineering - which in turn could lead to specialisation in the development of sustainable energy sources as a career.
Ultimately, patience, understanding and support will go a long way in helping our children make the right choices.
If you feel your family could benefit from more information, guidance or would like to discuss career options don't hesitate to contact our friendly career advisers on 0800 10 95 10 and have a chat.