Whai Ake Mentoring programme
"It's more than just a scholarship - it's a life-changing experience."
That's what recent students have said about the Whai Ake i te Ara Tika mentoring programme at Unitec, now in its fifth year. The programme, based around the tuakana-teina model of older and younger sibling mentorship, aims to provide a strong support system for Māori students new to the tertiary environment.
The programme offers a $2,000 scholarship for first year students who participate, and a 15 credit paper in Te Reo, plus on-going support, including a weekly Thursday night gathering at the Unitec Marae. "The Whai Ake programme is about ensuring that Māori students, wherever they come from and whatever their background, have a smooth transition into their new tertiary environment," says Carol Ngawati, Director Māori Community and Student Engagement. "It provides a home, a family, connections and a place to belong. We do all this because we want to grow Māori student leadership capability, increase first year completions, and increase Māori student retention in tertiary study."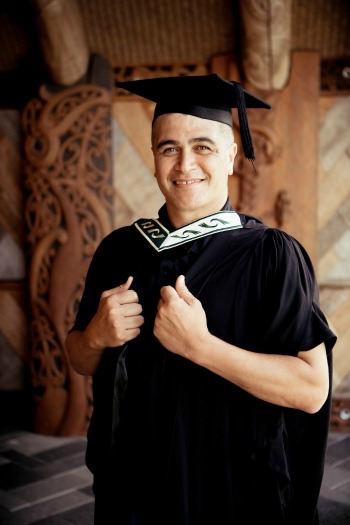 And they're not just passing - Whai Ake students are flourishing under this model, says Ngawati. "On the whole, they're coming top of their classes," she says. "What I've seen the biggest growth in is leadership, and the scholarships outside Whai Ake. They're getting IBM Scholarships and being Māori Student Representatives, and they're winning awards for their work."
When Ako Aotearoa – the National Centre for Tertiary Teaching Excellence – asked for multimedia research outputs on teaching and learning, they decided to create a video from the perspective of the students. Their aim was to show how a programme using traditional Māori principles has been used to promote Māori success at a tertiary level.
Former Whai Ake participant and current Unitec staff member Nikki Timu was one of the students who spoke about her experiences for the video. "Everyone was saying the same things. It's about whanaungatanga; it's about noho marae; it's about knowing and naming your world; it's about connecting to your roots; it's about having an opportunity just to be Māori in a Māori space; it's about students on a journey together towards achieving their degree."
For the full story, read the Advance Story.