'Waiting' in run up for New Zealand Best Short Film
Gaylene Preston, one of our country's most esteemed documentary makers, has selected a film by Unitec students as a finalist for "New Zealand's Best" 2017.
The 2016 Unitec graduate-year film, Waiting written by Samuel Kamu and directed by Amberley Jo Aumua, is one of six short films selected by the eminent filmmaker for the New Zealand International Film Festival's annual New Zealand's Best Short Film Competition.
Inspiration for Waiting came from Samuel's West Auckland childhood and days spent outside the dairy — "a hangout place where the world didn't matter." It is a story of the importance of brotherhood, friendship and family. First-time director Amberley Jo says the film, creatively driven, gives audiences a glimpse into a world to which she too naturally gravitates. She worked closely with fellow student and script writer Sam, to create a strong, clean sense of realism which caught the eye of the selector.
"An outstanding student film set in a harsh world so rarely presented with such charm married with a sharp aesthetic eye for raw truth," says Gaylene Preston.
Amberley Jo is very honoured and humbled by the selection. "Especially as a young filmmaker out of film school, I'm really happy. To be acknowledged by Gaylene Preston - one of New Zealand's most prolific and notable filmmakers is humbling and rewarding. It is a great acknowledgement for the cast and crew to be celebrated."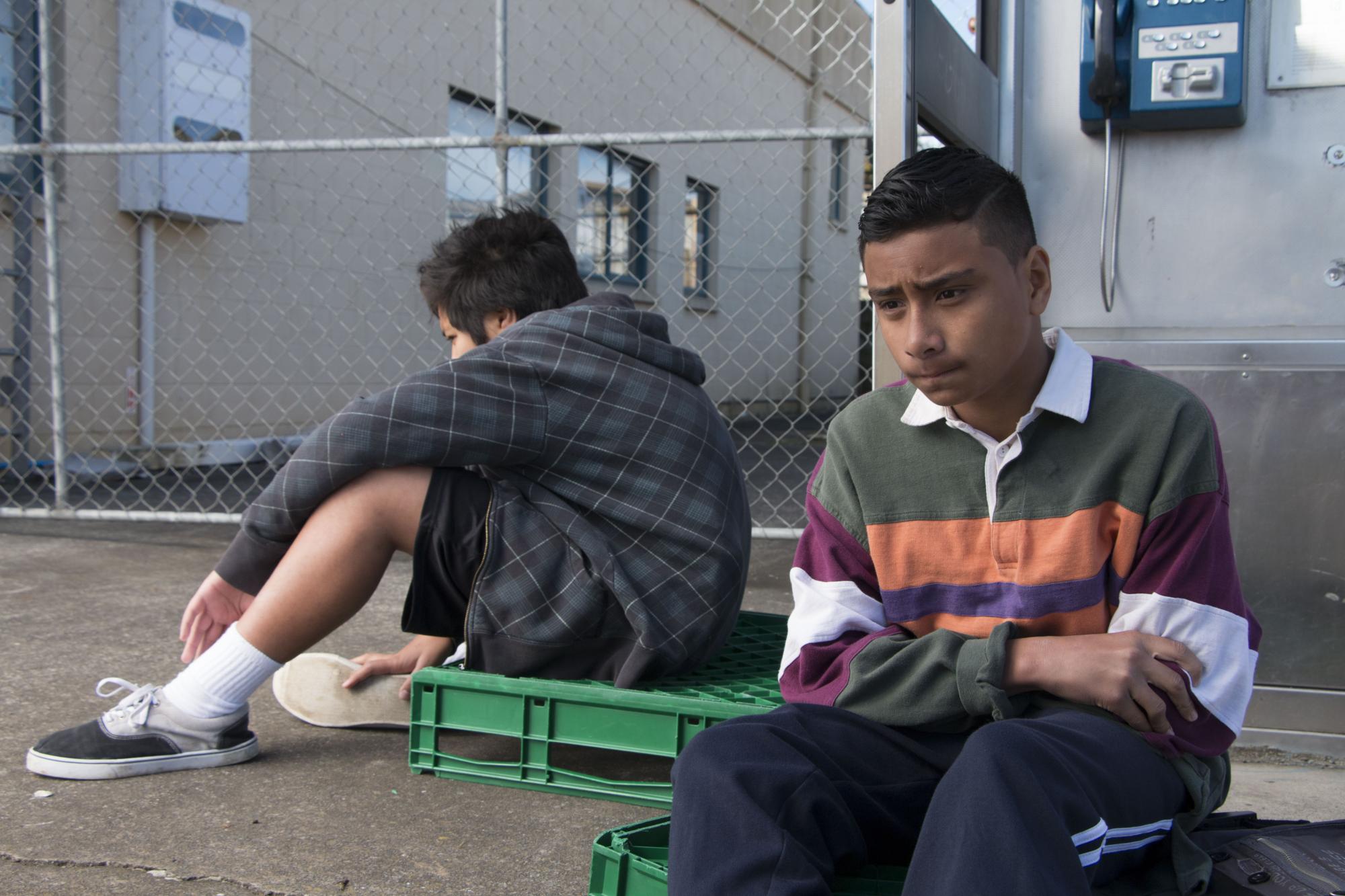 Waiting, a film by Samuel Kamu and directed by Amberley Jo Aumua
Five other finalists in the line-up include Do No Harm (dir: Roseanne Liang), Laundry (dir: Becs Arahanga), Thicket (dir: Julian Vares), Untitled Groping Revenge Fairy Tale (dir: Catherine Bisley), Waiting (dir: Amberley Jo Aumua), and The Dregs (dir: Matt Campbell).
Auckland screenings for New Zealand's Best begin at the end of July and Wellington screenings early August. Audiences will be asked to vote for their favourite with the Audience Award winner taking away 25% of the box office from the New Zealand's Best screenings in the four main centres – in 2016 valued at over $4,000. The overall winner will be announced on Saturday 5 August.
Over the last few years several Unitec short films have been selected to the prestigious New Zealand International Film Festival including Yamin Tun's Wait in 2016 and her film Two Princes in 2012, and Mine directed by Paloma Schneideman shortlisted in 2015.
To read more about Waiting, read the Stuff article.
---
Find out more about studying Screen Arts at Unitec: