Using nature to dispose of asbestos
Wouldn't it be great if we could get rid of asbestos once and for good, rather than wrap it in plastic, seal it in steel and bury it deep in the ground — leaving it for future generations to deal with?
A team of researchers at Unitec engineering department, in collaboration with researchers at the universities of Canberra and Pennsylvania, are hoping that they might find a way to do that by using "activated landfill". That is, finding a way to encourage nature — bacteria, fungi, lichen, possibly trees — to break down asbestos using a process called bioremediation.
The research team at Unitec is led by Terri-Ann Berry, Senior Lecturer in Civil Engineering. Her interest was sparked after working on a project with one of her senior students, Daniel Wairepo, who was looking into the disposal of an asbestos roofing product that covered a number of classrooms in a school in Rarotonga.
The authorities knew how to remove the asbestos. It's just that they didn't know where to put it. "Around the world there are different disposal options for asbestos, but landfill tends to be the norm," says Terri-Ann. "But it became apparent to us that small countries just don't have the land area to dispose of huge volumes of asbestos-related building materials or asbestos contaminated soils."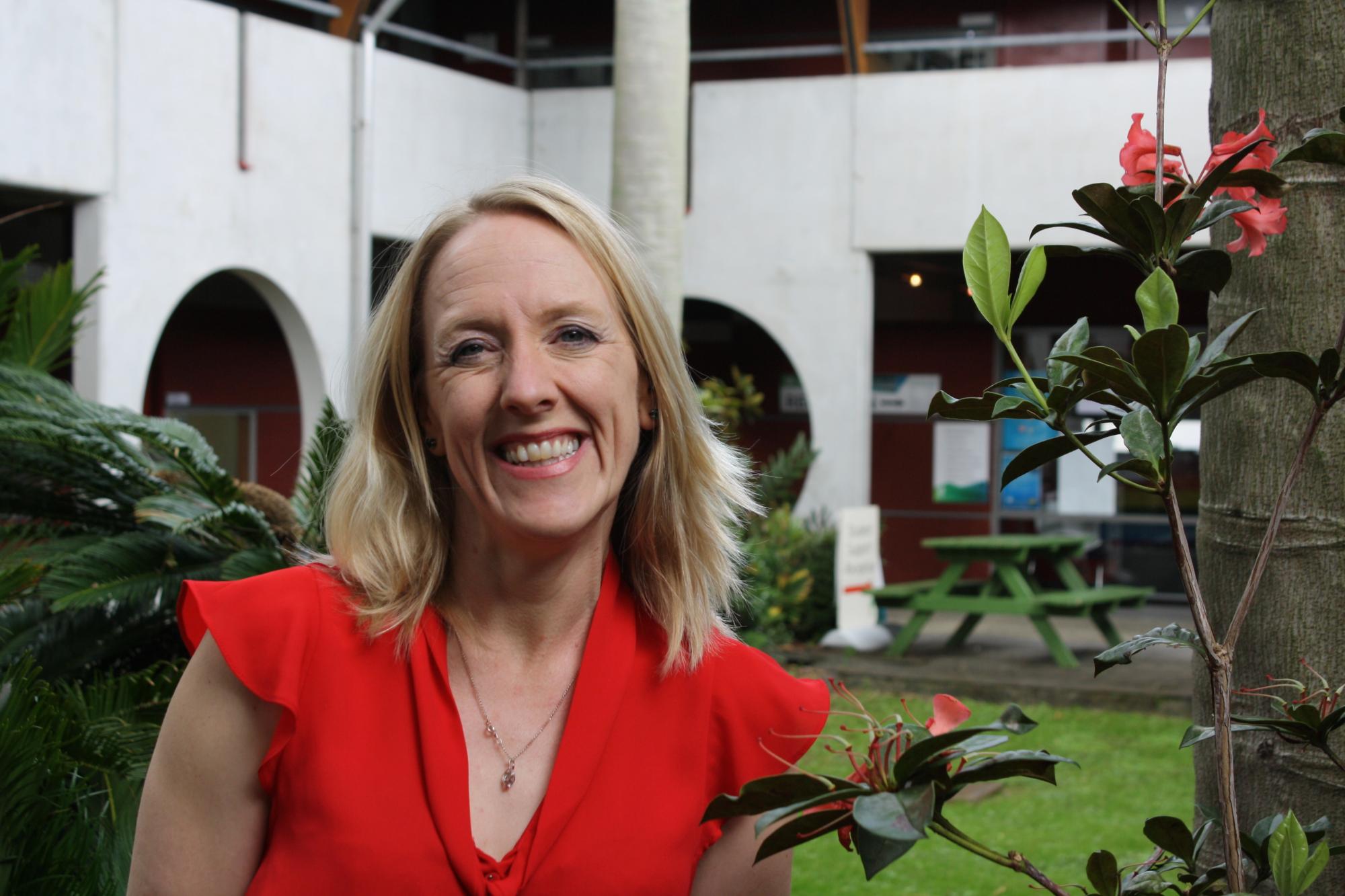 The problem is only going to get worse, she says, as more asbestos used in building materials and/or found in contaminated soil is removed and buried. "What we're trying to do is find a different approach to deal with what is a huge waste issue."
Asbestos is an inert substance, but little research has been done into using bioremediation on it. "It's like having a cold case," says Terri-Ann. But she has several leads.
Research from Italy, for instance, has shown that some fungi do secrete substances that can alter asbestos fibres. It's also known that bacteria and fungi in the root zones of trees collect iron from surrounding materials, which can then be taken up by the trees. "And there is good evidence to show that when iron is removed from asbestos it reduces its toxicity," says Terri-Ann.
What is unknown is how long any bioremediation process might take, and what could stimulate the process. Terri-Ann and fellow Unitec lecturer and research assistant, Shannon Wallis, have spent much of the past year acting as a "travelling sales team, talking about the project, demonstrating what we're trying to do, and trying to get support."
Clearly they are. The collaboration between the three teams of researchers has now been contractually consolidated. The researchers have also been offered a test bed in which to trial different options at the site of a large asbestos dumpsite in Yuendumu, 300km northwest of Alice Springs, Australia. The Northern Territories government in Yuendumu has also given its approval for our trial. "The New Zealand defense force also offered us a site to test. All of which has inspired us to now work on funding."
Terri-Ann Berry recently spoke to Bryan Crump about her research into breaking down toxic asbestos with plants, bacteria and fungi. You can listen again here.
---
Find out more about studying Engineering at Unitec:
Engineering Bachelor of Engineering Technology (Civil) Order Study Guide