Unitec drives opportunity for carpentry students' collaboration around Te Pou in America's Cup Race Village
While COVID-19 has presented its fair share of challenges this year, it has also opened up opportunities. This is demonstrated in the collaboration between Unitec and SkyCity which provides pathways for current and former carpentry students to be involved in the iconic America's Cup event.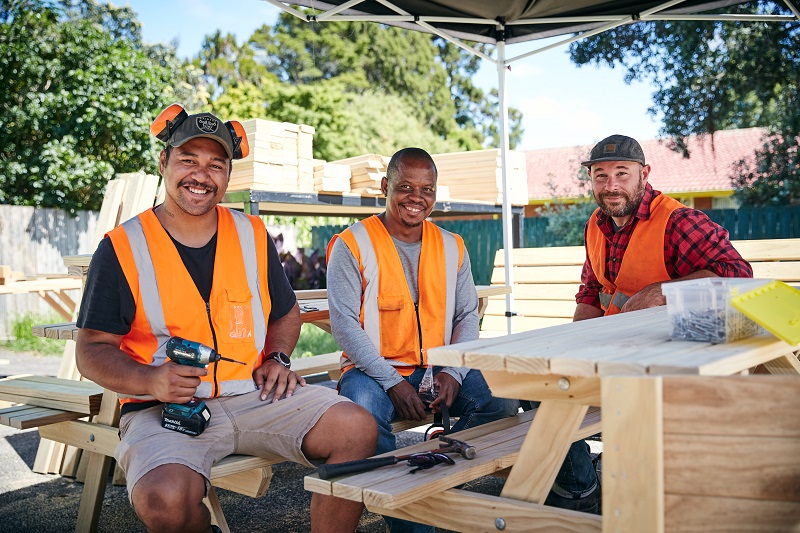 With the vision of giving something back to those businesses and sectors impacted by the effects of COVID-19, SkyCity worked with Unitec to give carpentry students the opportunity of furnishing Te Pou, the New Zealand-themed bar and restaurant on Te Wero island in the heart of the race village.
This discussion led to the engagement of former Unitec carpentry student Ricki Uenuku, founder and owner of Blockhouse Bay-based Kingdom Furniture to lead the project, with current Level 3 carpentry students Tshifhiwa Netshidzivhani and Taane McGregor, helping with the construction.
The opportunity, which Ricki says has been an "incredible experience", includes the supply of a range of custom-made furniture, including Kingdom Furniture's signature Kiwi classic picnic table for the outdoor area of the bar where guests can sit and watch the America's Cup action on the giant screens.
Unitec carpentry graduate Ricki has always loved building things, but he never dreamed that one day he'd be creating furniture for some of the world's top sailing teams. Ricki says he's thrilled to be able to give back to the Unitec programme that got him started.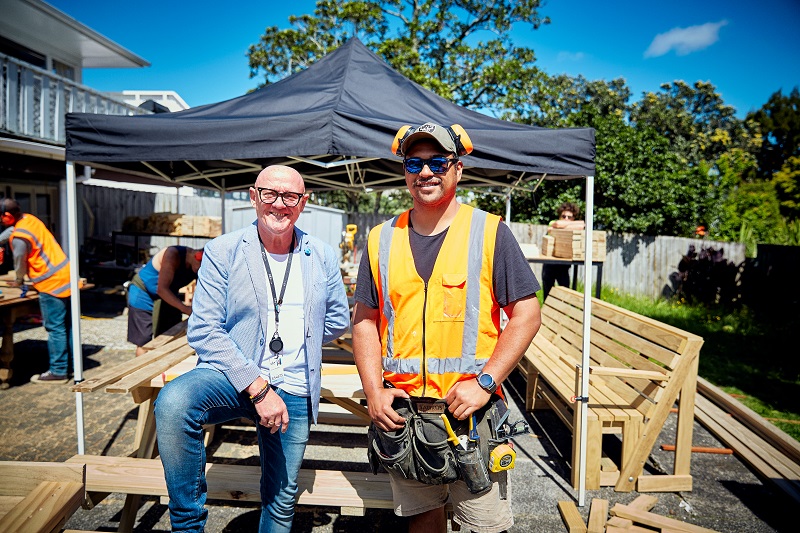 "Having so much on display in a place that's going to get so much attention, it's a bit like putting ourselves on display. Working with the Unitec carpentry students has been an added bonus, it's been great to be able to support them on their career journey," he said.
Similarly, Unitec 2020 graduates Tshifhiwa and Taane are loving the opportunity to take their year's learnings and apply them directly to an on-the-job scenario. "Working on such a cool project has just been the perfect step into the job market," says Taane.
In fact, things have gone so well on this project that Taane is staying on over summer to work with Ricki and the Kingdom Furniture team on some other projects; providing a great example of the transition from learning into earning.
"It's great to see industry reaching out to Unitec because of the belief they have in our students," says David Glover, Executive Director of Partnerships and Student Recruitment at Unitec. "It shows our relevance to the wider Auckland economy, and highlights the employment opportunities that our training can lead to."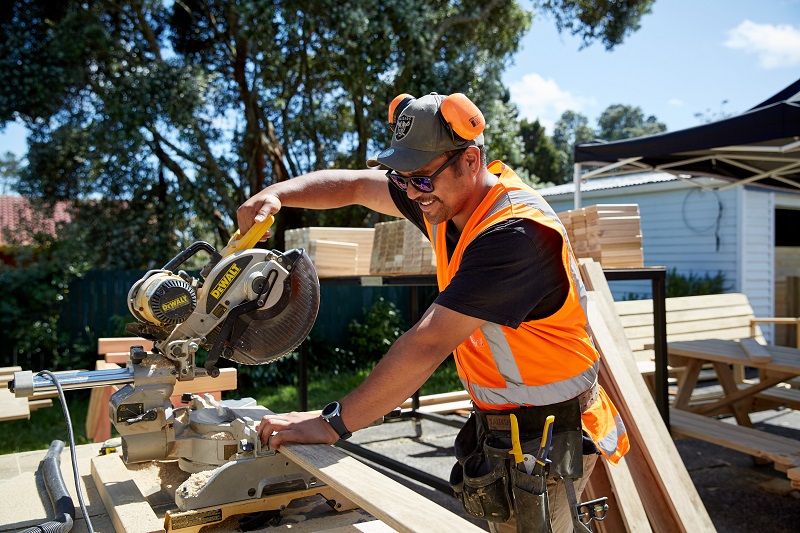 The America's Cup Race Village was officially opened this week.