Unitec Automotive Engineering student wins Australasian competition
Unitec Automotive Electrical Engineering student Craig Bright has won the recent Australasian Holden Tech Guild Grand Final in Melbourne
Twenty-six-year old Craig, who is currently studying part-time for a National Certificate in Automotive Electrical Engineering at Unitec, took part in the Grand Final in Melbourne in May, which saw thousands of Holden technicians competing in a series of hands-on tasks and assessments.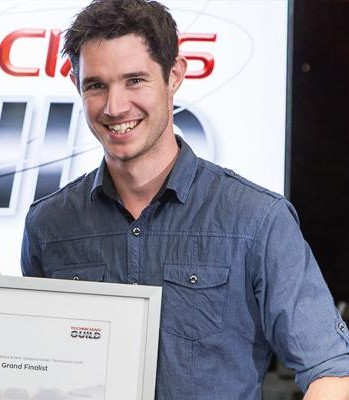 Craig said the competition was unlike anything he'd experienced before.
"It was a real challenge to go up against technicians from throughout Australia and New Zealand. The final itself was an arduous and tense experience, it was extremely close and I didn't have any sense of how I'd fared in the competition until my name was read out," said Craig.
Lee Baglow, Head of Unitec's School of Trades and Services, said, "The Automotive Engineering team is immensely proud of Craig's achievement - it will be exciting to see what he does next.
"Craig's win is a testament to the work-ready graduates we produce at Unitec, who go into the workforce equipped with hands-on skills and real-life experience," he said.
As well as studying at Unitec for his second automotive qualification, Craig works as the workshop foreman and technician at West City Holden in Henderson. John Blewett, West City Holden's dealer principal, said Craig's commitment to the customer is second to none and his attention to detail is faultless.
---