The benefits of group study
Group study can be a great alternative to studying by yourself on tough subject matter. In fact, studying alone isn't the most productive option for some people. So, if you're looking for a new way to study, here are some of the benefits of gathering your classmates and heading to Te Puna!
Students helping students
Group study can help you understand tricky material.
It might sound obvious, but the more brains that you have working on something, the more likely a solution will be found. Regardless of whether you're studying engineering, communications or interior design at Unitec, when faced with tricky topics and information, a group study session can certainly help.
Perhaps you missed a lecture or you don't understand one of the most important topics, someone can fill in the gaps and help to build your knowledge. In a group, peers are more likely to explain something much more simply than in class so you can quickly catch up.
While you can get distracted in a group situation, as everyone is working towards the same goals and deadlines, there is less temptation to procrastinate.
The power of competition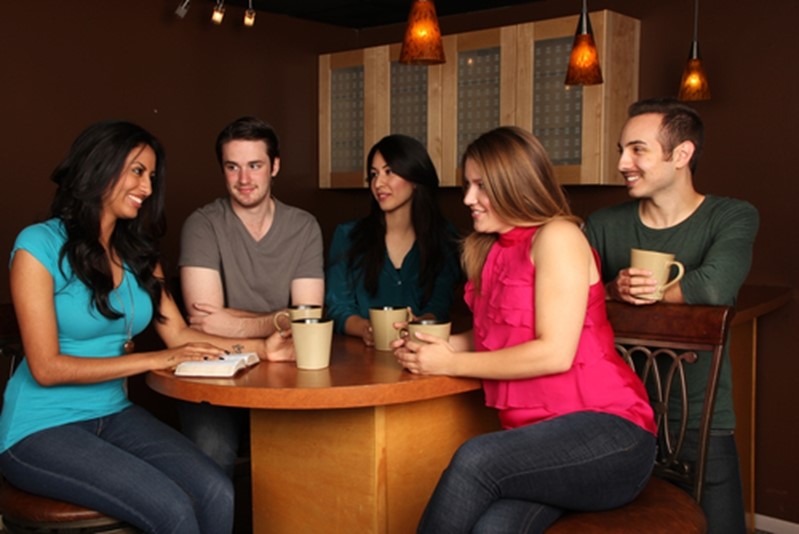 When you're studying alone, what is your motivation to push yourself and think more creatively? When you're part of a study group, there's always an element of competition that promotes critical thinking and creativity.
For example, if you're discussing a certain reading, you might have five different perspectives and opinion, all providing fresh analysis and prompting new ways of thinking. This interactive environment ensures a much deeper understanding and learning of the material that is limited if you study alone the whole time.
If you want to be even more competitive, you could hold mock exams and tests where you can see who knows the most about the subject. This is a fun and friendly way to develop your understanding on a subject and prepare for the real tests in the future.
Hold your next group session at the Unitec library

With this semester now underway, we have the ideal place to hold your next group session. At the main library on the Mt Albert campus, there are seven group study rooms that can hold up to eight people at a time.
Each room comes with a white board and some have a TV with built-in DVD player, TV with built-in VCR player or wall monitor TV screen - ideal for sharing PowerPoints and notes.
If you would like more information about booking a group study room or studying while at Unitec, get in touch with our support team today.
---
You can explore Te Puna during our Open Day on August 26, 2017. Find out more here: