The app mums have been waiting for
When Vlad Sadovenko was studying for his Postgraduate Diploma in Creative Practice two of his friends were struggling with the same problem. Both were new mothers, both were aware that breast is best, both were struggling to produce enough milk to feed their babies. They also knew there were women out there with the opposite problem, who produced so much milk that much of it went down the drain.
"It made me think, why hasn't someone developed a solution for this, like an app?" Students are given the opportunity to explore ideas and create projects as within the Postgraduate Diploma in Creative Practice, so Vlad took the opportunity to develop an App as his final semester project. The result, YouMilk, is an interactive digital platform aimed at solving a key supply and demand problem; matching families who have too much of a good thing with those who don't have enough.
Of course, there are informal Facebook groups set up so that women can give and receive breast milk donations, he says, but YouMilk makes the process much easier. It will, for instance, match donors and receivers who live geographically close to each other, and send people appropriate alerts when someone nearby has milk to spare. "On Facebook you have to constantly track a person as it's 'first in first served', which is hard for a new mum who is busy with a new baby and having difficulty with breast feeding."
Crucially it means those trying to source breast milk won't need to ask those awkward questions. "When you want to feed your baby with another woman's milk, you might want to find out more about them, their lifestyle, about what medications they might be taking. It's hard to ask these questions of people you hardly know. YouMilk uses an algorithm that matches donors and receivers, so you don't need to do that."
Extensive consultation was involved in the development of YouMilk, with potential users as well as lactation experts. "I have a Facebook group of future users, who have helped me a lot," he says. "Obviously this is not something I could really test myself as a potential user, so I did need a lot of support. But YouMilk is community approved — I've tried to implement the feedback that I've received."
He must have done something right. The project earned Vlad the highest grade in his class. He also attracted a private investor to help him develop the prototype, as well as interest from Russia, Italy, Indonesia, and Australia. "People like the idea, so there is a big opportunity." He expects to launch a version of YouMilk this year, which will be compatible with iPhones and Android, and can be downloaded through Google Play, App Store and online.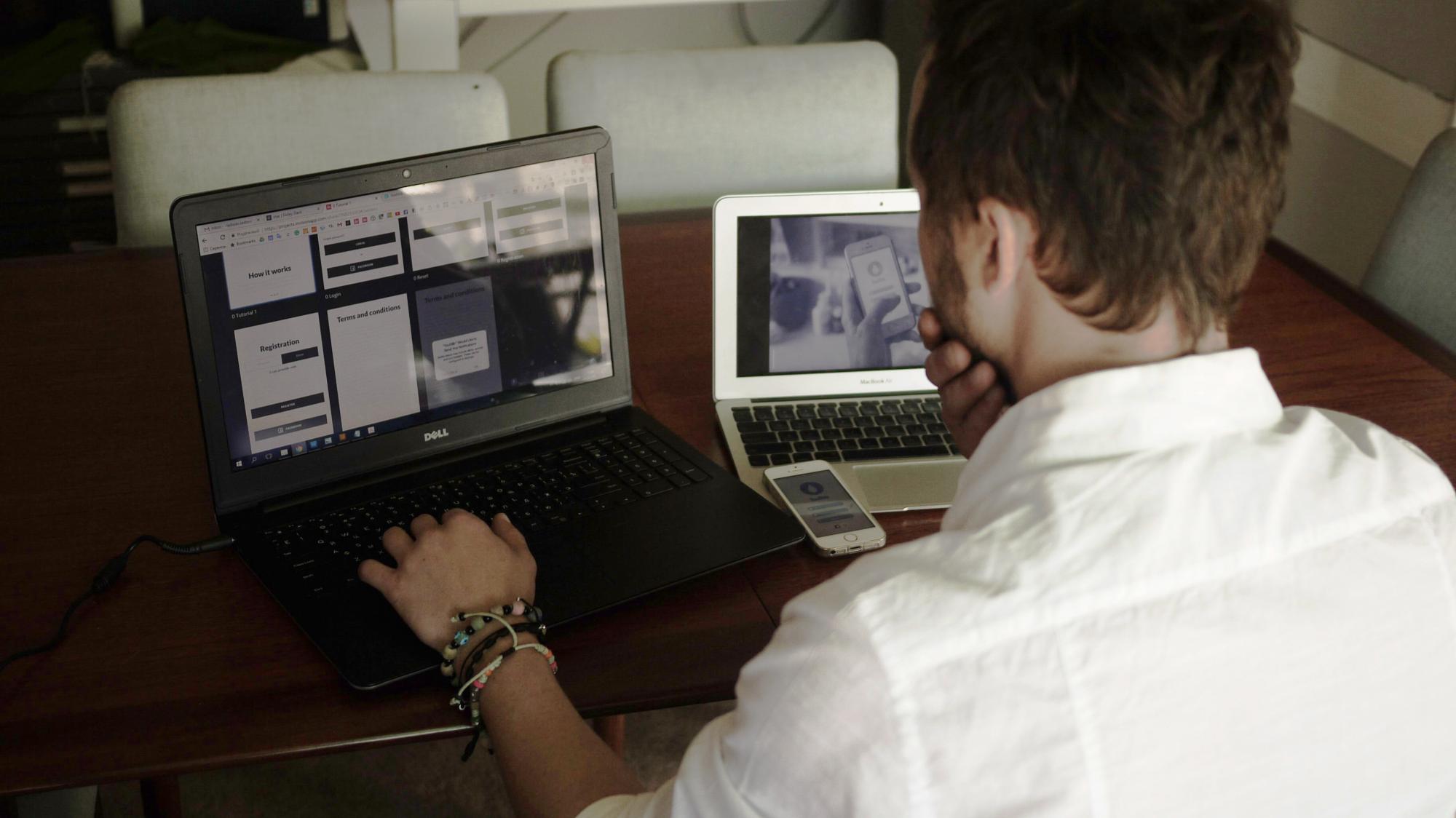 In his initial version, donors and receivers will need to make their own pick-up and delivery arrangements, but he hopes that a later version could include a delivery service, perhaps linking in to Uber.
Health experts have expressed some caution about sourcing milk from an unknown donor, and women would be advised to talk to their doctor, midwife, and nurse or lactation consultant before doing so. Also, that they should get to know their donors.
Vlad hopes that ultimately, he'll develop the app so that it includes a screening process. "That's what we're working on right now, with legal advisers, so that if you want to be a donor you have to pass a verification process. But it's quite complicated ... once it becomes available it will attract more public attention, maybe government attention, and potential funders. Once I have the resources I can develop it to screen the milk to make it 100 percent safe. But these are future steps. I need to launch it first, and constantly improve upon it."
Developing YouMilk is now Vlad's day job. In his nighttime job he works as head of Research and Development for the International Coffee Company, which has its head office in his home country, Russia. "I work during the night, maybe a couple of hours in the morning, and most of the day on YouMilk."
Is he concerned about competition, that someone else might grab his idea and develop a YouMilk-type app first? "I have applied for IP (Intellectual Property) although I know it won't necessarily protect me from the competition. But if someone does this before me, if it works, then that's okay. You have to wonder, why hasn't someone done it already?"
---
Find out more about studying Creative Industries at Unitec:
Postgrad Diploma in Creative Practice Master of Creative Practice Order Study Guide