Students set up shop on campus
What better way to learn about running a business than by actually running one?
This semester, as part of their coursework, business students enrolled in the New Zealand Certificate in Study and Career Preparation were asked to come up with a business idea, research and promote their concept, then trade for a week in the Hub on campus.
One enterprise, trading under the company name JuJu-Bee, made and sold body scrubs and facial masks. "Everyone is looking for natural healthy ways to take care of their skin, using ingredients they know," says JuJu-Bee team member, Ganga Sharma.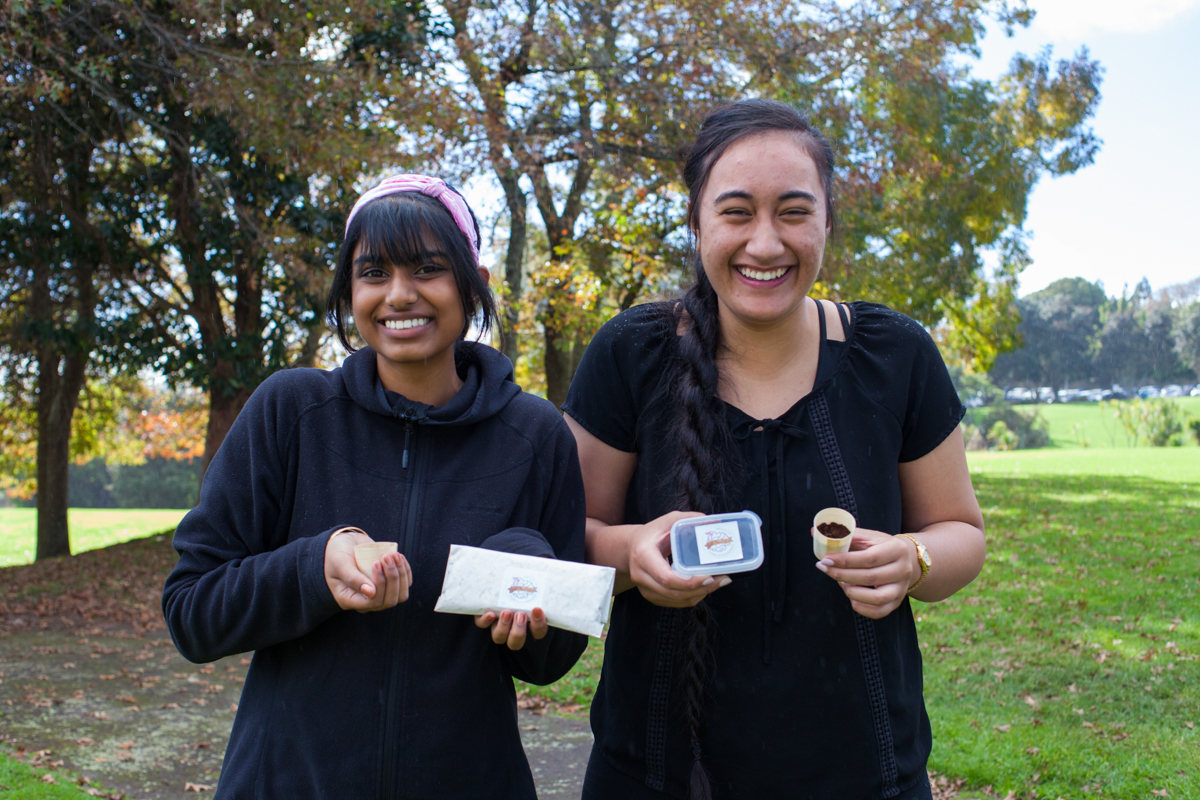 The team did their research, identifying ingredients that would be popular, would suit most people's skin types, and would smell nice. They developed brown sugar and coffee body scrubs and oatmeal and cinnamon facemasks. These were sold for $5 and $4 respectively, being aimed at a budget-conscious student. "This is a luxury they can afford," says Ganga.
Ganga and her team had all made their own facemasks and body scrubs at home before. "So we thought it would be good to do something that we were familiar with." Yet running a small business turned out to be more complicated than they thought. "Such as packaging. We had to think about how long the product would last, how the product would be kept fresh, how environmentally friendly the packaging was."
After two days of trading sales had gone better than expected. "We had a batch made to last us the week but we've sold out twice!" she says. "We're also going to take orders now due to the demand and restriction with only being able to use cash. We're all very proud of ourselves."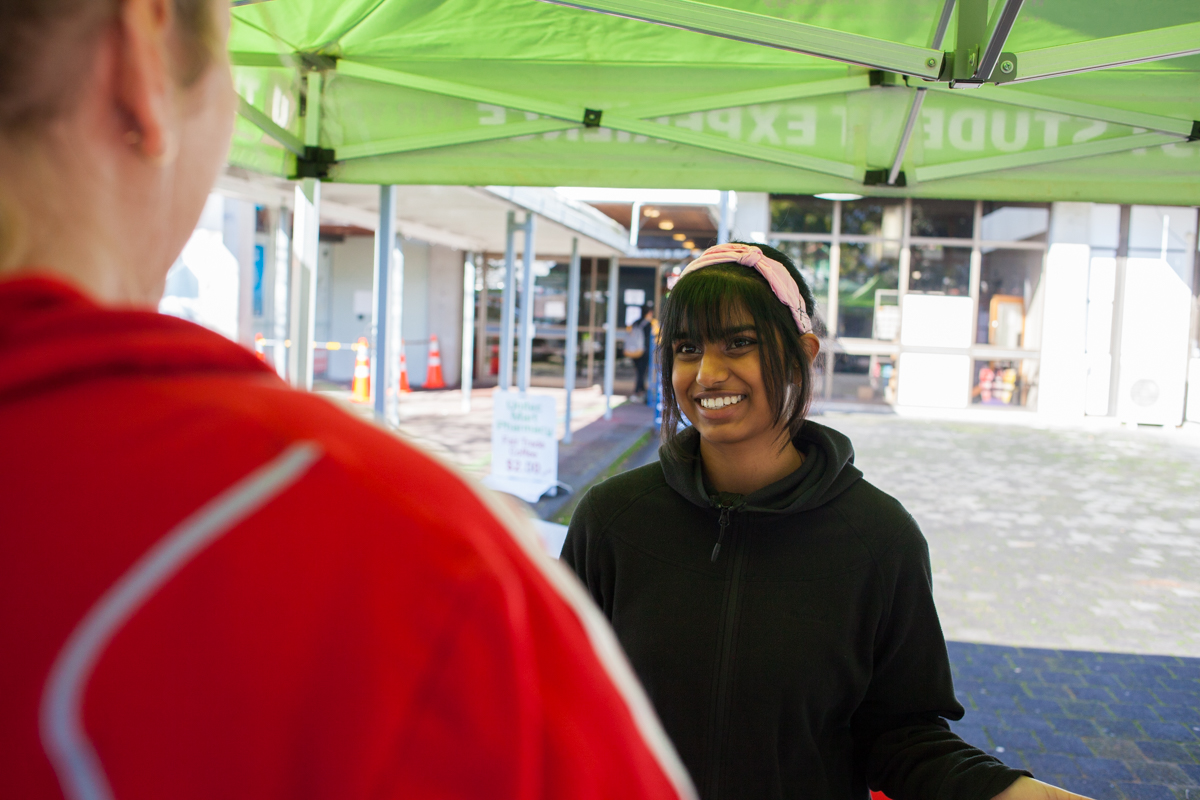 As part of the project, students had to present their business plan to representatives from ANZ, which provided each team with a $100 start-up loan. ANZ also made it possible for the teams to set up a business account for the duration of the project.
"Both an ANZ branch manager and business advisor came in and talked to the students, explaining the whole banking environment; what they look for in a client, how the bank can help them," says Katheren Leitner, lecturer in the Bridging Education Business Program. "It is important young people develop a healthy understanding of the banking environment and learn how to manage money early".
Another group, trading as Keeping it Kiwi (K.I.K) set up a sausage sizzle. First, the team conducted a survey to identify what type of sausage stuffing was likely to appeal to customers (they decided on chicken) and what price they would pay for one. "And we had to learn how to plan ahead," says K.I.K's Karan Jasra — "what happens if we run out of sausages, what happens if we run out of gas".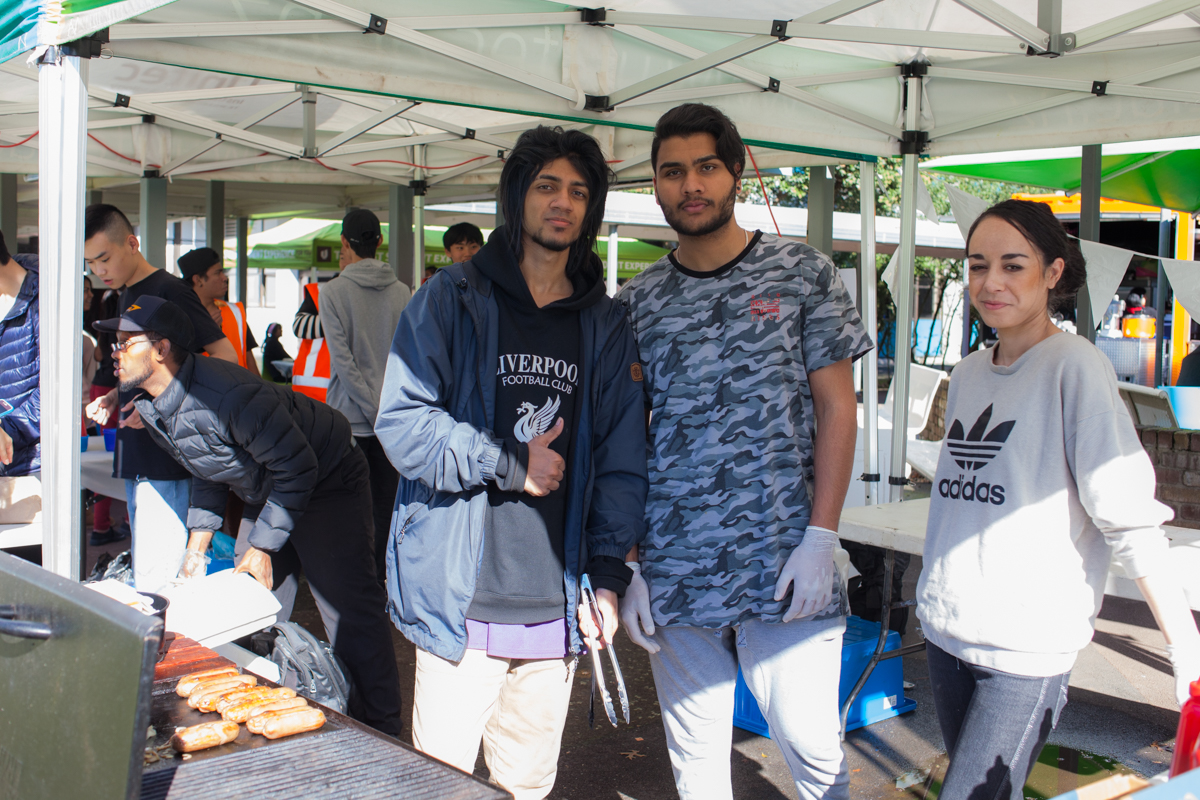 This 'learning-by-doing' exercise has been both fun and practical, he says, and one of the reasons the course has exceeded his expectations. "I thought it would be all theory, but this has also taught us about the real world."
He credits this to the approach of his lecturers. "Katheren didn't just show us a video of how a business works, but she took us out, and said 'look at the business, observe it, see what's good and what's wrong with it. That's made it more fun than I expected."
Ganga agrees. "To be honest, I wasn't expecting the course to be this good. I'm definitely learning a lot; not just about how to run a business, but how a team can work well together, and also how to manage myself."
Ganga didn't enjoy school, but after working on a practical project, in a collaborative team and in an interactive learning environment, she has revised her view of education.
"I don't feel that someone is talking at me; I have to use my own common sense, and learn from experience. It's not knowledge that I have to try and remember for a test, it's knowledge that I've developed an understanding of by working through a situation myself."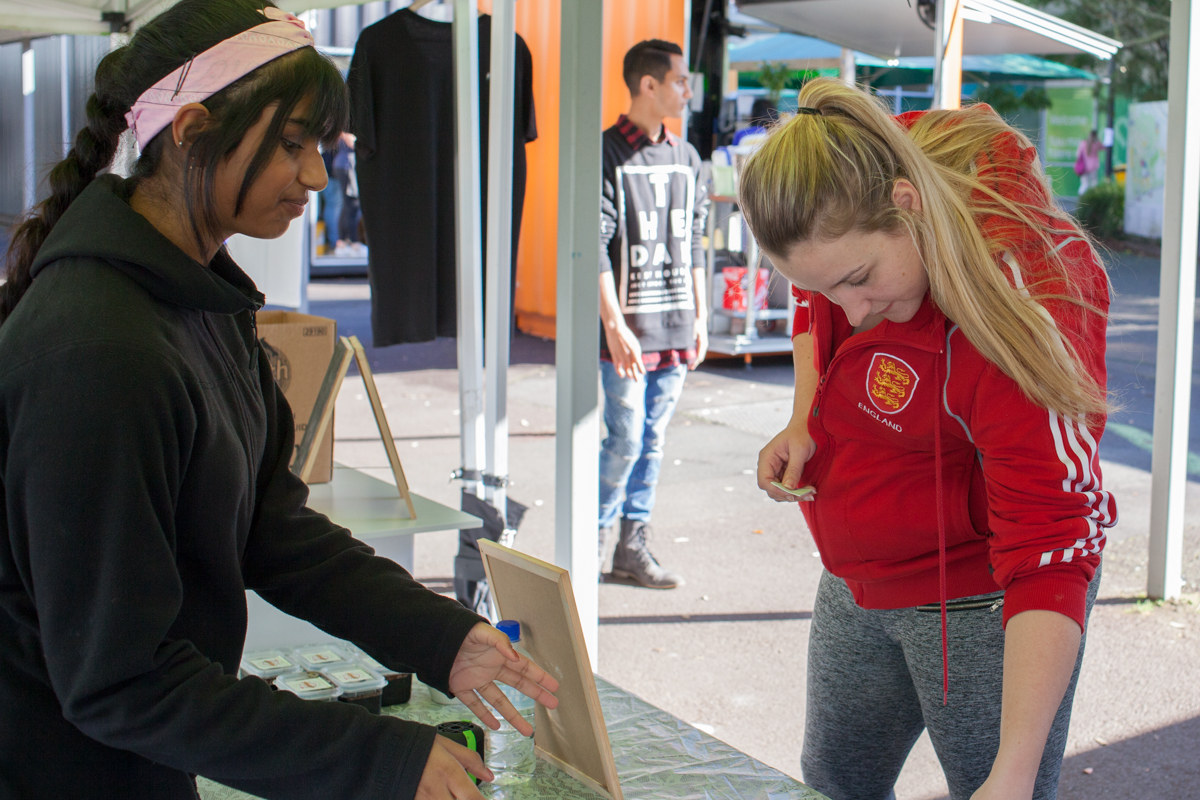 Katheren expects many students on the course to have a similar experience. "One of the reasons many Bridging Education students didn't enjoy school is that they are very practical, they want to see and experience things for themselves. We have two programmes that run in tandem, and students need to do both. 'Introduction to Business' teaches them the basic premise of business, the different forms of business. They learn the theory and then apply it in their own business."
Of course they will all need to balance their accounts and cover costs. It would be nice if they made a profit, she says, but that isn't the point of the exercise. "There's only so much you teach, but having them actually run a business builds confidence, and once they've got confidence, they can successfully go into any learning environment."
---
Find out more about studying Bridging Education at Unitec: