Stroke study – Dianne Roy
A stroke can be a debilitating and difficult experience - not just for the person who suffers the stroke, but for their family and friends as well.
Since 2010, Department of Nursing's Professor Dianne Roy has been leading a collaborative study looking at the families of stroke patients, to determine how they cope with the after-effects. "The Stroke Family Whanau Project is a collaboration between researchers in the Department of Nursing and our clinical colleagues at the Waitemata District Health Board," she says. "Essentially we wanted to know why some families do better than others after a stroke."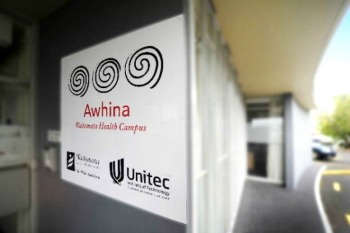 The project started with Phase One in 2010, which involved a survey around the education needs of families post-stroke. "We interviewed family members and health professionals about their experiences and their views," says Roy. "We were trying to identify the good aspects, and what was limited in terms of their education and knowledge needs."
They are now working on Phase Two, a four-year study working with five different families with multiple members from each family. "We're just following their experiences of becoming and being stroke families," says Roy. "In 2014 we collected data at the two-year point, having interviewed all the participants at six weeks, three months, 12 months, 18 months, and most recently two years."
One of the key points of difference with this research is that they've incorporated more of the family into the study. "Most of the research that looks at family issues in relation to supporting people following a stroke, it actually only talks about the primary caregiver," says Roy. "That person is pivotal in the post-stroke recovery rehabilitation, but we know from clinical practice that it's not only the primary caregiver that it impacts on – there's the whole ripple effect on the family."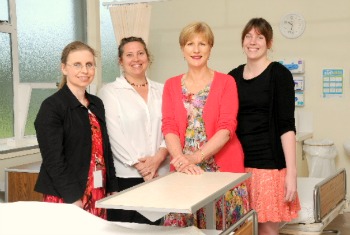 Phase Three of the project started in 2014, with help from funding by the Faculty of Social and Health Sciences Research Fund. It's an intervention study running over an 18-month period, and will involve Waitakere and North Shore Hospitals. "It builds on our findings from Phases One and Two," says Roy. "We're looking at developing, implementing and evaluating a Stroke Navigator role. "Our plan is for the Stroke Navigator to work with the families for the first 12 months – from when the family member is first admitted to hospital, through the hospital rehabilitation phases, and out into the community, working on individual family needs within that framework."
Roy says that her ultimate goal is to ensure that families can more easily care for and support the stroke survivor and each other as they adjust to life after a stroke. "In terms of the quality of care that is provided to stroke families, it's those small but significant things that have the potential to make a big change in the lives of the families of stroke survivors."
For the full article visit here.