Spark: Accessing top talent
Yoshikazu (Yoshi) Watabe from Spark's Cyber Defence Operations team says Unitec graduates seem to be a great fit with the demands of their industry.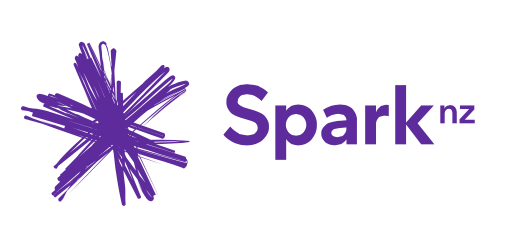 The relationship between Spark's Cyber Defence Operations (CDO) team and Unitec began back when the team was known as the Security Operations Centre (SOC). Ivan Pitton, a student from Unitec's Bachelor of Computing Systems degree, came in to present his thesis findings, and the SOC team liked what they saw.
"When Ivan presented his thesis, we were really impressed with the work that had gone into it and the conclusions he and his team had drawn. It seemed Unitec was producing some real talent and we saw the opportunity to connect further."
The team went on to set up a session with Unitec's computing students, where they talked about cyber security and answered students' questions about moving into a career in the industry. It was a real success, and eventually led to Spark hiring Ivan and another graduate for permanent roles within the SOC team.
Spark's SOC team, now known as the CDO team, has since hired approximately ten graduates from Unitec. While some have moved on, the team currently has five Unitec graduates out of a team of 17.
"Having 30% of our team made up of Unitec graduates is quite incredible. But we've found that their graduates seem to fit with our requirements and the demands of the industry. Unitec's computing courses are always changing to keep up with the market, and the curriculum seems to align with the technology skills we're looking for. Plus, their hands-on learning style means they're encouraging logical thinkers who are self-motivated."
Yoshi says Unitec's hands-on, practical approach to learning also seems to help prepare their graduates for the realities of the workplace.
"Working in a big organisation is about more than understanding the technology. While it's important we get people with the right expertise, they also need to balance it with the 'soft skills' required to be successful in the workplace. Technology can always be learnt, but things like communication and delivery skills, big picture thinking, and a good work ethic are essential and aren't easy to teach on the job."
Like the wider Spark business, the CDO team now works in an agile environment, where cross-functional teams come together to achieve project goals and solutions through collaboration. For Yoshi, this means hiring someone with good teamwork and adaptability skills is essential.
"In an agile workplace, success relies on good teamwork. At Spark you work with new people every day, so you need to be adaptable and fit in with different cultures and personalities. We're looking for people who have the integrity and maturity to understand how to work effectively with others to achieve the best outcome for the business."
Yoshi says that for the CDO team, the real benefit of their relationship with Unitec is the talent they've been able to access through it.
"We recently attended the pilot of Unitec's careers expo. We brought many of our team members along and were really impressed with the graduates we met. A high proportion of them were interested in cyber security too, which was fantastic.
"We offered advice and made connections with students and grads who then followed up with us via Linked in. We also spent time with some of the lecturers to let them know what we require, so they could then suggest appropriate grads for us to meet with.
"There are so many career opportunities in the cyber security space at Spark and the industry is only going to continue to grow. We've been really pleased with the talent we've discovered through Unitec so far, and look forward to working with them into the future."