Senior Lecturer Mikki Williden Runs a Marathon and Her Classes
Combating negativity with a positive approach is a technique Mikki Williden mastered at a young age.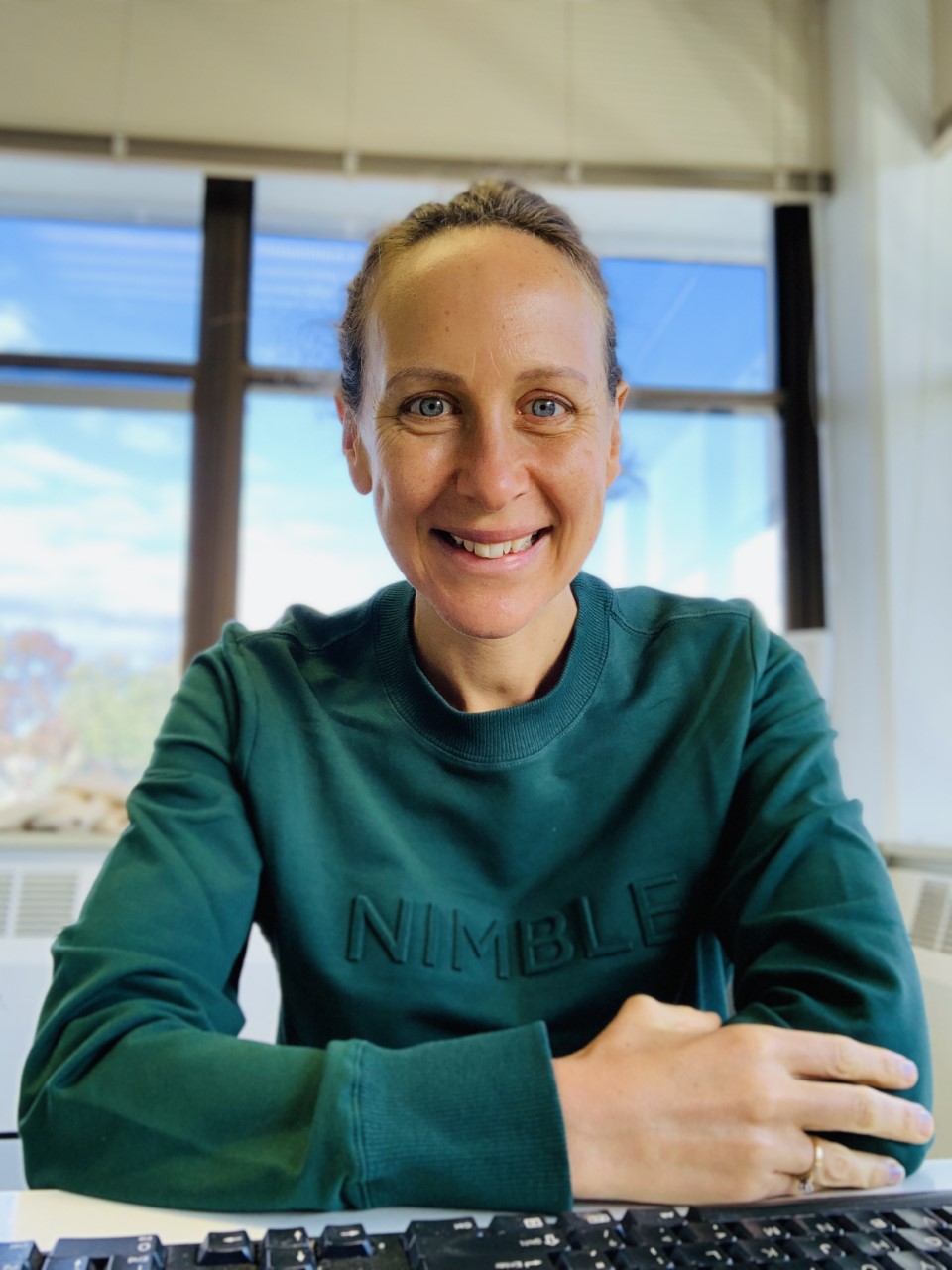 The 2005 Rotorua Marathon winner always considered herself a 'nerdy bookworm' growing up, but when her high school basketball coach told her she would never succeed in sport she set her sights on proving him wrong.
"He was right, I was still a rubbish basketball player, but I was a good runner and that's what got me into it. My determination to prove him wrong. Which is quite unusual. I'm surprised I didn't just cry" says Mikki.
It took time for Mikki to decide exactly what to do with the grit and determination she discovered in that process. She studied English and Economics, she pursued a career as a personal trainer during her physical education degree and it was there that she fell into studying a BSc in human nutrition too.
"I really wanted to help people but I realised that that's not the way I wanted to do it, so I got into nutrition".
In nutrition, Mikki found her true calling, and she's incredibly passionate about putting scientific principles into everyday strategies that people can use, and questioning traditional wisdom: "what you learn in conventional nutrition courses isn't necessarily the best approach when you're dealing with individuals and the health problems they're facing.
"I hear a lot of people talk from this privileged position and are like, 'people are just lazy' and 'they just need to learn how to cook' like it's as easy as that. People just don't understand the impact that the overall environment has, and that not everyone has the same choices and opportunities ... when you're in this food environment where calories are cheap, accessible, where healthy alternatives just aren't even an option in many places where people buy their food, it's not as easy as just saying 'eat in moderation". Mikki now teaches nutrition in Unitec's Sport, Recreation and Exercise programmes. "We have the scope to create curriculum that we know is up to date, that's evidenced-based, that is really broad thinking and not just sticking to your conventional physical activity and nutrition ideas that are out there, that have been around forever".
Mikki, a registered Nutritionist with the Nutrition Society of New Zealand, has also been able to run her nutrition business on the side while teaching at Unitec; "that's the really great thing about Unitec; they really value you as a practitioner and want you to continue to do work in that space outside your role, so you can bring those learnings into the classroom". As part of this business, Mikki runs a podcast called Mikkipedia, which surely has to be the best podcast name out there. She's able to bring on guests from a variety of backgrounds within the wider health and wellness industry to talk about "health, fitness, longevity, nutrition, food, physique science, all of it, and pick their brains, so it's a bit of a selfish exercise. I ask a lot of the questions that people ask me, so I can go straight to the horse's mouth."
Mikki hasn't given up on running either – in 2005 she won the Rotorua marathon to then run a PB in 2010 at Auckland marathon, coming 4th female (with an enviable 2 hour 55 minute time), and still runs on- and –off-road regularly, though she prefers off-road: "One of the things I love about running is that you get to be out in these amazing places, and do things with like minded people ... there's nothing that feels quite like running".