Richard Boynton embodying the mana of manaakitanga
Kō Maungapōhatu te maunga
Kō Waikaremoana te roto
Kō Tauranga te awa
Kō Mataatua te waka
Kō Ngai Tūhoe te iwi
Kō Rīhari (Richard) Boynton tōku ingoa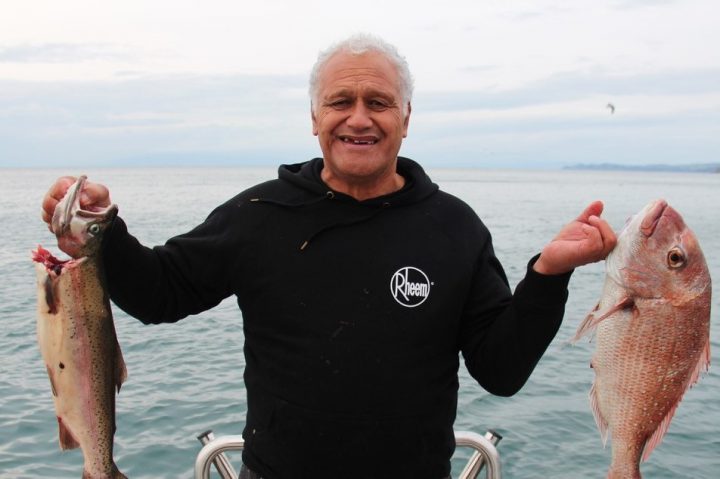 Trades and Services lecturer Richard Boynton (Ngāi Tūhoe) contributes more than 35 years plumbing and gas fitting experience to Unitec.
Complementing his practical expertise, Richard also brings with him an inherent understanding and natural ability to exemplify manaakitanga and whanaungatanga in his mahi.
"I had my own business and never pictured myself as a teacher until I saw the opportunity to support Māori and Pasifika students here. I had difficulty with my own education and thought I might be able to help others navigate their way through the process."
His commitment has helped enhance the learner experience leading to a boost in success rates for students in the Plumbing, Drainage and Gasfitting pre trade course.
Last year, 96 percent of his students successfully completed their study and Richard held a special celebration for them and their whānau.
"I put on a hangi for them to tautoko them on their achievements and give them an opportunity to bring their whanau. At the hangi I told them this was their achievement and that they should be proud of themselves."
In addition to his expertise in the industry Richard is also a skilled hunter gatherer and recently represented Unitec and our industry partner Rheem in a national hunting and fishing competition.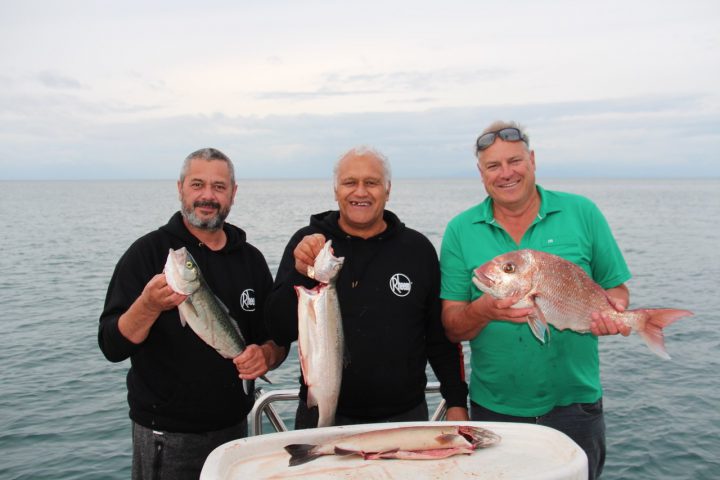 The 48 hour competition required participants to catch two freshwater fish at Lake Tarawera, two species of ocean fish off the coast of Half Moon Bay and hunt a spiked deer at Tree Tops Hunting Lodge and Estate in Rotorua.
Richard says at the age of 64, the competition was no easy feat, but participating alongside his colleague John Pepere and representatives from across the country was a great experience.
"The locations were quite a distance apart and when we hit the water off Half Moon Bay it was quite choppy, so it took us a while to find a good spot, our first snapper was too small and we had to move around a bit. We almost gave up but just as it was starting to get dark we had a big run of Snapper and ended up catching 12 between us all on the boat and after a couple of attempts I managed to reel in a Kahawai."
While the hunting and fishing competition is over Richard is showing no signs of slowing down and is already hard at work organising another hangi celebration for 28 of his new students who are set to graduate at the end of this month.
"I get a lot of support from other teachers and I really enjoy the human element of teaching and the kanohi ki te kanohi approach. I respect my students no matter what background they come from. I think a lot of them come to see me as that uncle type of figure that keeps driving them forward."
Richard plans to host the next hangi for his students at Te Noho Kotahitanga marae on June 24.
---
Study Plumbing, Gasfitting and Drainlaying Order brochure Apply Now